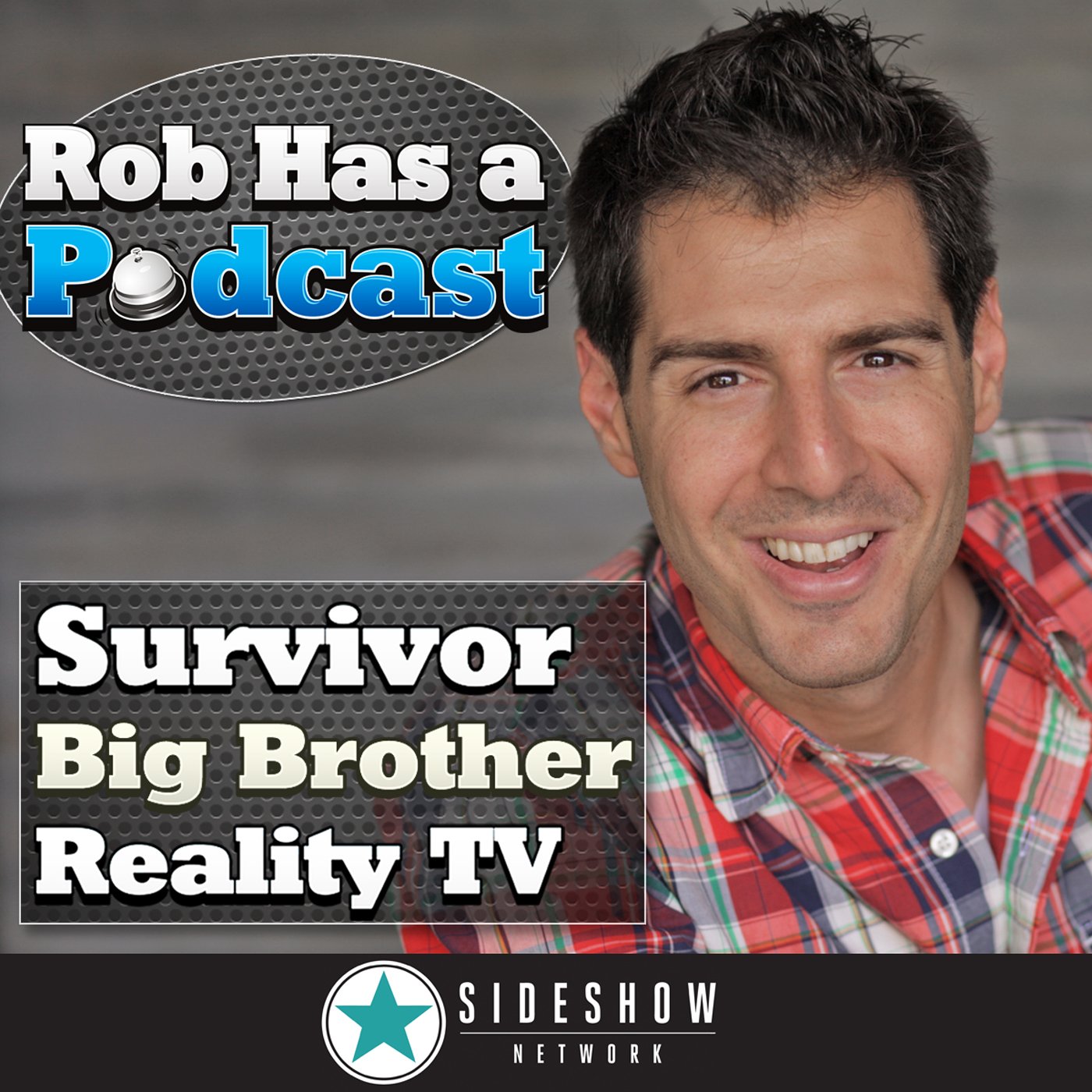 CLICK the image to Subscribe to Rob Has a Podcast on iTunes[/caption]
On September 18, Survivor returns with season 27, "Survivor: Blood vs. Water". In this Rob Has a Podcast special, we've put together some of the most interest moments from the Survivor returnees on RHAP.
Monica Culpepper (Clip starts at 5:25)
Rob spoke with Monica Culpepper in her elimination interview on Rob Has a Podcast about her demise in the game and her thoughts on Colton Cumbie. Plus, Monica talks about what her husband (and future Survivor player, Brad Culpepper) thought about her performance on the show.
Show Link: Survivor Monica Culpepper on Getting Sacked by the Swap from March 15, 2012
Kat Edorsson (11:50)
After Kat's emotional elimination from Survivor One World, Kat spoke with Rob on her RHAP exit interview about getting blindsided, the meaning of capital letters at tribal council and her hopes for returning to Survivor.
Show Link: Kat E. Remarks: An Interview with Survivor Kat Edorsson from May 3, 2012
Hayden Moss (19:55)
The winner of Big Brother 12 appeared on Rob Has a Podcast in September 2012 to talk about the finale of Big Brother 14 and his team in Rob Has a Fantasy Football League 2 (Which like Big Brother 12, Hayden was the winner of).
Show Link: Russell's Swan Dive on Survivor and Hayden Moss from Big Brother from September 24, 2012
Tina Wesson (23:45)
Way back during Survivor Nicaragua, Rob and Nicole spoke with Tina Wesson about her thoughts on Season 21.  Tina shared some fond memories from a Survivor All-Stars post-game adventure and discussed what it is that calls people to return to Survivor.
Show Link: Tina Wesson on the Survivor Swing Vote from December 9, 2010
Colton Cumbie (33:15)
Colton was a controversial figure on Survivor One World and is looking to change his perception in his return to Rob Has a Podcast. Colton spoke with Rob in his one recap podcast appearance with Rob during Survivor Philippines in November 2012
Show Link: Colton Cumbie Breaks Down Jeff Kent's Big Decision from November 3, 2012
Addition RHAPpearances:
Talking with the Survivor You Love to Hate, Colton Cumbie from March 22, 2012
This IS Survivor Jeopardy! from November 28, 2012
Colton Cumbie Previews the Survivor Caramoan Cast from February 11, 2013
Aras Baskauskas (40:00)
Survivor Panama winner, Aras Baskauskas has become a "Rob Has a Podcast" standard over the last couple of years.  In the Best of Podcast, we'll hear three different clips from Aras.
Clip 1) Aras talks about the difference about playing Survivor with all new people vs. playing with Survivor All-Stars
Show Link: Survivor Winner Aras Baskauskas Dishes the 'Dirt' on Tarzan from March 29, 2012
Clip 2) Aras talks about some of Survivor players who might look best wearing a Tundra Hat
Show Link: Aras on Why They Are Matsing-ing the Blues on Survivor from October 4, 2012
Clip 3) Rob asks Aras what should future Survivor 27 contestants take away from the Shamar drama
Show Link: A Super-Size Survivor Caramoan Podcast with "Stealth Aras" from March 22, 2013
Additional RHAPpearance: Rob Has a Birthday Party LIVE! from October 20, 2012
Tyson Apostol (53:45)
Tyson is one of the great guests of Rob Has a Podcast. Like Aras, we have three clips from Tyson's many appearances on the podcast.
Clip 1) Tyson talks about the idea of getting rid of someone who could win the fan favorite and his thoughts on Rupert Boneham who played with him on Survivor Heroes vs. Villains
Show Link: Taking on Tyson… Again from April 1, 2011
Clip 2) Tyson and Rob discuss how Redemption Island would be a very good thing for Tyson's game
Show Link: Tyson-cast III: Coach Encounters of the Third Time from December 8, 2011
Clip 3) Rob and Tyson talk about what Tyson might tell a jury in the final 3 about why he should win the game, and much more.
Show Link: Tyson on Survivor Philippines and Much, Much More from November 25, 2012
Additional RHAPpearances:
Apostolypse Now: Tyson Talks Survivor Nicaragua from October 8, 2010
Tyson Apostol on the Self Destruction of Troyzan from April 19, 2012
Rob Has a Movie Cast: Reviewing Piranha 3DD with Tyson Apostol from June 12, 2012
——
Join us on Friday night at 10 pm ET / 7 pm PT when Rob and Nicole preview the Survivor season and make predictions on our official "Survivor Blood vs. Water" preview show.
Subscribe to RHAP on Youtube
——
**Special Thanks to everybody from the RHAP staff that listened to the old episodes: Ryan Quanz, Jessica Frey, Clayton Spivey, Mike Shaheen, Aaron Robertson, Scott St. Pierre, Mark Celera and Brandon Bryce