All season long on Survivor: One World, Colton Cumbie has been front and center as the lightning rod of the show. However, after six weeks on the show, Colton was removed from the Survivor game with severe abdominal pains believed to be appendicitis. Colton joins Rob Cesternino and Nicole to talk about the entire Survivor experience.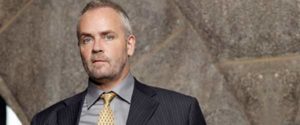 Rob starts by asking Colton to update us on his medical condition. It turns out that Colton did not have a burst appendix but actually had a severe infection in his abdomen. Colton ended up not needing surgery and was treated with a course of antibiotics at the hospital. Colton says that he is now feeling better after the experience.
We discuss the backlash against Colton from the remarks that he made during his time on the show, specifically to Bill during episode 4. Colton says that it was not his intention to be hateful towards the other players on the show and he was just trying to be a funny and admits to taking these jokes too far. Rob comments that it's a shame that all of these controversial remarks end up distracting us from what was a very interesting strategic game that Colton was playing.
We find out in Colton regretted the idea to not have given the immunity idol to Alicia Roas. Colton reveals that the plan was actually not to vote out Christina Cha but instead to vote out Alicia. Colton also says that he wanted to leave the immunity idol to Jay Byars but Jeff Probst did not allow it to happen. We also try to get to the bottom of why Colton had so much animosity towards Christina after only knowing her for such a short time.
Turning the subject to the Colton's response to our recent podcast with Richard Hatch, Rob wants to know why Colton has so harsh towards Richard. Colton tells us why he tweeted what he did and why he doesn't respect Richard. Following that, we discuss why Colton may have an uphill climb ahead of him if he should ever return to Survivor.
[audio:http://traffic.libsyn.com/robcesternino/2012-03-22-colton.mp3]