Talking with T-Bird: Todd Herzog
For everyone who wanted more T-Bird in the Survivor off-season, your wish has been granted as we once again start up the series "Talking with T-Bird." Each episode, Rob Cesternino (@robcesternino) and Survivor: Africa's Teresa "T-Bird" Cooper (@tbirdcooper) will catch up with a former Survivor player and talk about anything and take listener questions. In the thirty-seventh episode of "Talking with T-Bird", Rob and T-Bird's guest is none other than Todd Herzog.
Rob and T-Bird speak with Todd Herzog, a castaway from Survivor: China. On Survivor: China, the fifteenth season, Todd started out on the red Fei Long tribe, where Jean-Robert Bellande immediately labeled him as a strategic threat. He quickly formed an alliance with Amanda Kimmel, Courtney Yates, Denise Martin, and James Clement that gave him control of the game from the onset. His game even kicked into a higher gear post-merge where he not only helped orchestrate the demolition of the original Zhan Hu tribe, but also organized the two biggest blindsides of the season on Jean-Robert and James. He was initially disliked by much of the jury for his conniving ways but after one of, if not the best, Final Tribal Council performance in the history of the game, he was able to defeat Courtney and Amanda in a 4-2-1 vote.
You can check out Todd's statistics on the Survivor Wiki from his Survivor career here: Todd Herzog's Survivor Wiki Profile.
You can also check out Todd's other appearances on RHAP and much more on our Survivor winners page here: Todd Herzog's RHAP Survivor Winners Profile.
Check out the video version of the podcast on our YouTube channel here: Talking with T-Bird: Todd Herzog Video.
Get your hands on some custom Talking with T-Bird merch! 
Past Episodes of "Talking with T-Bird":
Talking with T-Bird: Helen Glover – May 30, 2019
Talking with T-Bird: Stephenie LaGrossa Kendrick – June 20, 2019
Talking with T-Bird: Gretchen Cordy – July 2, 2019
Talking with T-Bird: Kelly Goldsmith – July 11, 2019
Talking with T-Bird: Judd Sergeant – July 22, 2019
Talking with T-Bird: Sean Rector – July 29, 2019
Talking with T-Bird: Scout Cloud Lee – August 3, 2019
Talking with T-Bird: Robb Zbacnik – August 13, 2019
Talking with T-Bird: Rodger Bingham – August 18, 2019
Talking with T-Bird: Ami Cusack – August 25, 2019
Talking with T-Bird: Frank Garrison – August 31, 2019
Talking with T-Bird: Shii-Ann Huang and Natalie Bolton – September 19, 2019
Talking with T-Bird: Vecepia Towery – January 19, 2020
Talking with T-Bird: Tom Westman – June 6, 2020
Talking with T-Bird: Heidi Hamels – June 21, 2020
Talking with T-Bird: Debbie Wanner – July 8, 2020
Talking with T-Bird: Michael "Frosti" Zernow – July 14, 2020
Talking with T-Bird: Kathy Vavrick-O'Brien – July 25, 2020
Talking with T-Bird: Randy Bailey – August 8, 2020
Talking with T-Bird: Keith Famie – August 18, 2020
Talking with T-Bird: Ian Rosenberger – September 4, 2020
Talking with T-Bird: Lindsey Richter – September 19, 2020
Talking with T-Bird: Robert "The General" DeCanio – September 26, 2020
Talking with T-Bird: Gervase Peterson – October 12, 2020
Talking with T-Bird: Katie Gallagher – October 20, 2020
Talking with T-Bird: Jerri Manthey – October 30, 2020
Talking with T-Bird: Dreamz Herd – November 16, 2020
Talking with T-Bird: Brandon Quinton – November 23, 2020
Talking with T-Bird: Cindy Hall – December 1, 2020
Talking with T-Bird: NaOnka Mixon – December 10, 2020
Talking with T-Bird: Cindy & Mindy Hall – December 17, 2020
Talking with T-Bird: Julie Berry – January 10, 2021
Talking with T-Bird: Kelly Wiglesworth – January 24, 2021
Talking with T-Bird: Ghandia Johnson – January 31, 2021
Talking with T-Bird: Lex van den Berghe – February 7, 2021
Talking with T-Bird: Holly Hoffman – February 21, 2021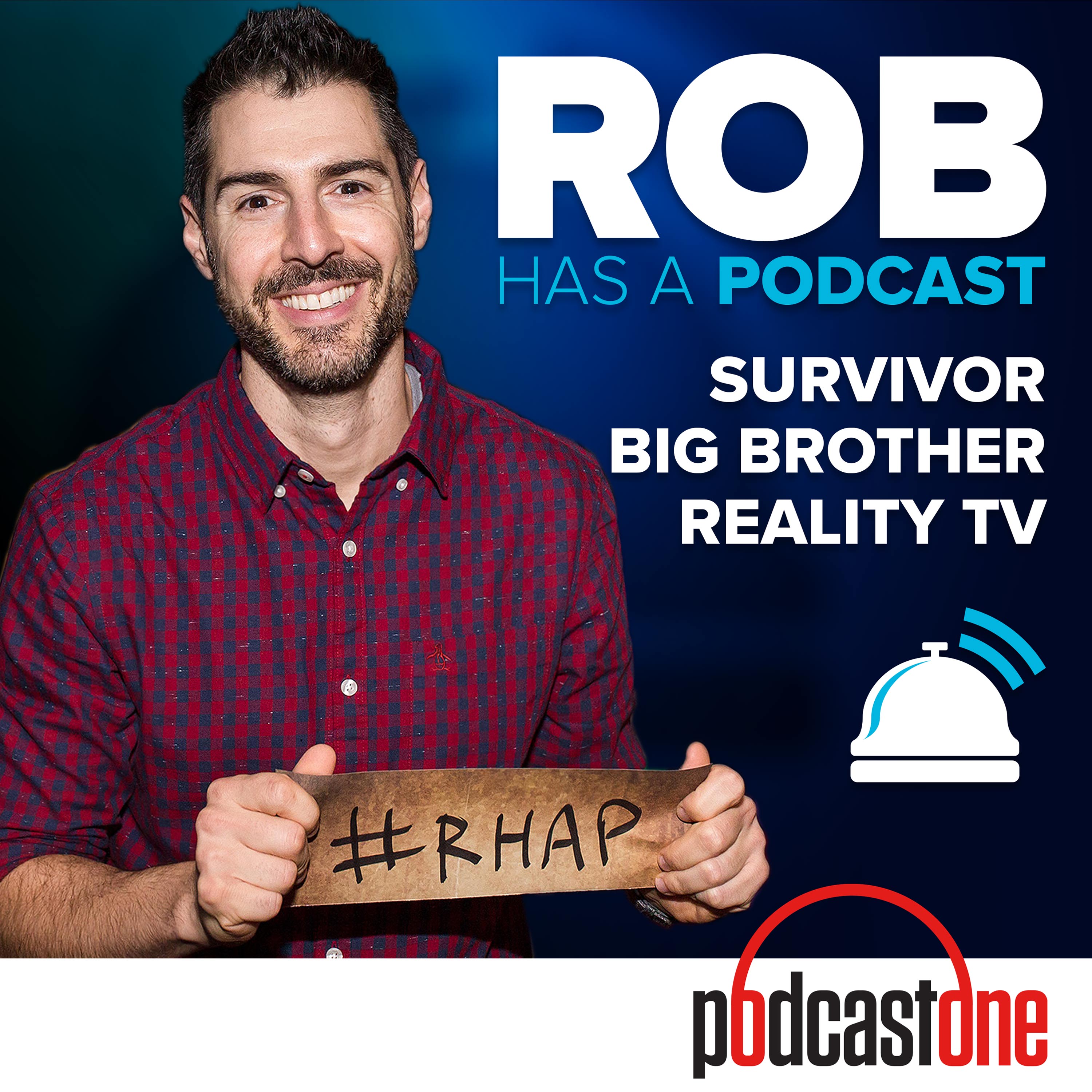 Rob Has a Podcast | Survivor / Big Brother / Amazing Race - RHAP
Survivor, podcaster and creator of RHAP, Rob Cesternino
Survivor & Big Brother Reality TV podcasts from Survivor Rob Cesternino