Talking with T-Bird: Lex van den Berghe
For everyone who wanted more T-Bird in the Survivor off-season, your wish has been granted as we once again start up the series "Talking with T-Bird." Each episode, Rob Cesternino (@robcesternino) and Survivor: Africa's Teresa "T-Bird" Cooper (@tbirdcooper) will catch up with a former Survivor player and talk about anything and take listener questions. In the thirty-fifth episode of "Talking with T-Bird", Rob and T-Bird's guest is none other than Lex van den Berghe.
Rob and T-Bird speak with Lex van den Berghe, a castaway from Survivor: Africa and one of the first eighteen returnees in Survivor history on Survivor: All-Stars. On Survivor: Africa, the third season and the season featuring our very own co-host Teresa "T-Bird" Cooper, Lex started out on the Boran tribe, quickly putting himself in a good position by aligning with Ethan Zohn and "Big Tom" Buchanan. On day 13, he survived the first-ever swap in Survivor history as he was swapped over to the Samburu tribe with Tom, surviving up to the merge. His game kicked into another level after the merge when he received two votes at the first post-merge Tribal Council and became increasingly paranoid afterward trying to find out who voted for him. After mistakenly accusing Kelly Goldsmith of voting for him, he ended up getting her out of the game and using this paranoid gameplay to make it to day 38, where he was voted out by Kim Johnson because she felt Ethan deserved a spot at the Final Tribal Council more than him, ending in third place and being the seventh and final member of the jury.
A few years later, he was invited onto the cast of the show's eighth season, Survivor: All-Stars, alongside our very own co-host Rob Cesternino, where she was placed on the Mogo Mogo tribe, initially making strong alliances with Kathy Vavrick-O'Brien and Shii-Ann Huang. Despite starting out with a tribe on a winning streak, the first tribe swap led to them losing more, where he betrayed his close ally Colby Donaldson and voted out his friend Ethan Zohn. After the second swap, he made an infamous deal with "Boston Rob" Mariano to vote out his new close ally Jerri Manthey instead of Amber Mariano (Brkich at the time). He managed to make it to the merge but his move to save Amber backfired when Rob reneged on their deal. Early in the post-merge, Rob betrayed him, voted him out on day 27, leaving him as the first member of the jury in ninth place.
You can check out Lex's statistics on the Survivor Wiki from his Survivor career here: Lex van den Berghe's Survivor Wiki Profile.
Get your hands on some custom Talking with T-Bird merch! 
Past Episodes of "Talking with T-Bird":
Talking with T-Bird: Helen Glover – May 30, 2019
Talking with T-Bird: Stephenie LaGrossa Kendrick – June 20, 2019
Talking with T-Bird: Gretchen Cordy – July 2, 2019
Talking with T-Bird: Kelly Goldsmith – July 11, 2019
Talking with T-Bird: Judd Sergeant – July 22, 2019
Talking with T-Bird: Sean Rector – July 29, 2019
Talking with T-Bird: Scout Cloud Lee – August 3, 2019
Talking with T-Bird: Robb Zbacnik – August 13, 2019
Talking with T-Bird: Rodger Bingham – August 18, 2019
Talking with T-Bird: Ami Cusack – August 25, 2019
Talking with T-Bird: Frank Garrison – August 31, 2019
Talking with T-Bird: Shii-Ann Huang and Natalie Bolton – September 19, 2019
Talking with T-Bird: Vecepia Towery – January 19, 2020
Talking with T-Bird: Tom Westman – June 6, 2020
Talking with T-Bird: Heidi Hamels – June 21, 2020
Talking with T-Bird: Debbie Wanner – July 8, 2020
Talking with T-Bird: Michael "Frosti" Zernow – July 14, 2020
Talking with T-Bird: Kathy Vavrick-O'Brien – July 25, 2020
Talking with T-Bird: Randy Bailey – August 8, 2020
Talking with T-Bird: Keith Famie – August 18, 2020
Talking with T-Bird: Ian Rosenberger – September 4, 2020
Talking with T-Bird: Lindsey Richter – September 19, 2020
Talking with T-Bird: Robert "The General" DeCanio – September 26, 2020
Talking with T-Bird: Gervase Peterson – October 12, 2020
Talking with T-Bird: Katie Gallagher – October 20, 2020
Talking with T-Bird: Jerri Manthey – October 30, 2020
Talking with T-Bird: Dreamz Herd – November 16, 2020
Talking with T-Bird: Brandon Quinton – November 23, 2020
Talking with T-Bird: Cindy Hall – December 1, 2020
Talking with T-Bird: NaOnka Mixon – December 10, 2020
Talking with T-Bird: Cindy & Mindy Hall – December 17, 2020
Talking with T-Bird: Julie Berry – January 10, 2021
Talking with T-Bird: Kelly Wiglesworth – January 24, 2021
Talking with T-Bird: Ghandia Johnson – January 31, 2021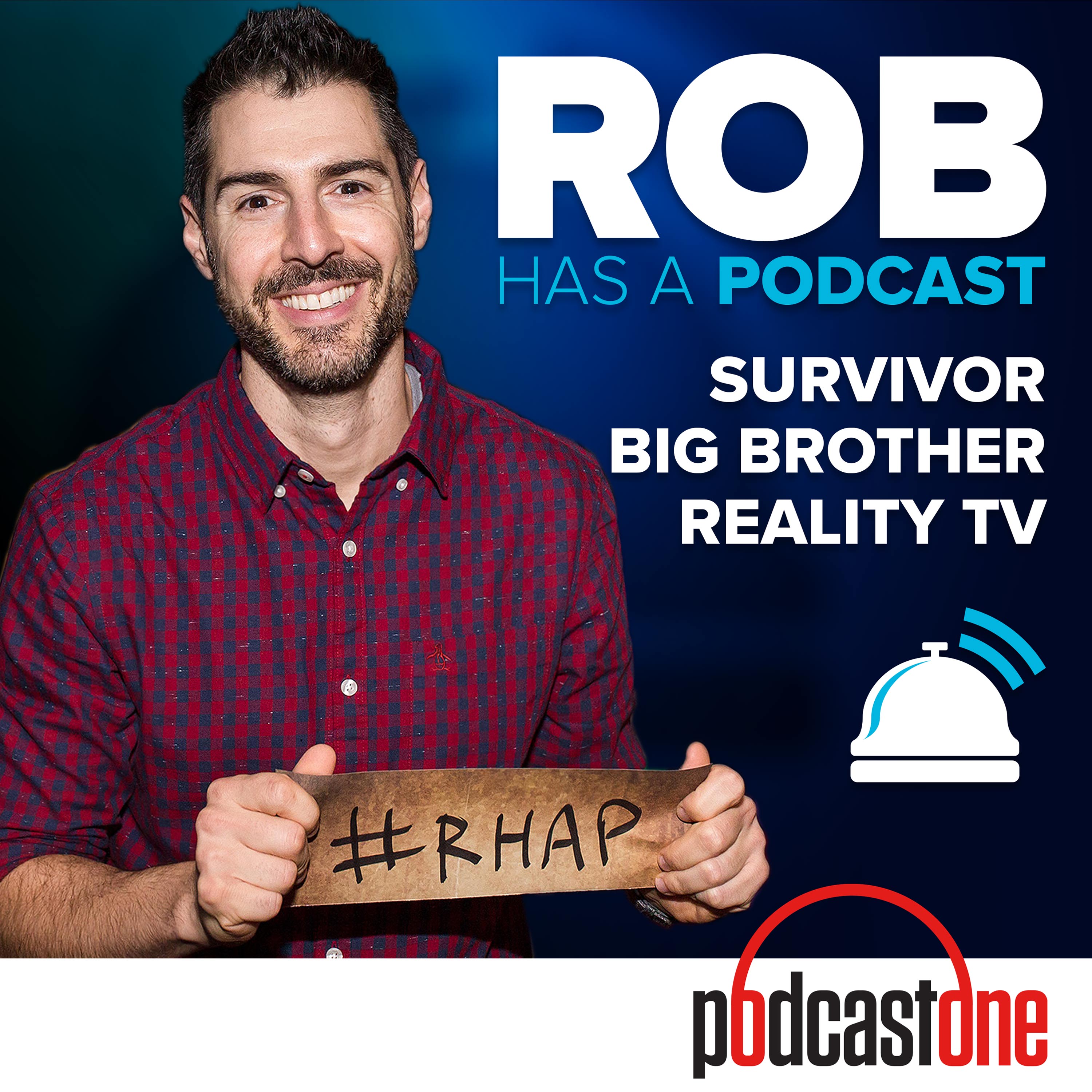 Rob Has a Podcast | Survivor / Big Brother / Amazing Race - RHAP
Survivor, podcaster and creator of RHAP, Rob Cesternino
Survivor & Big Brother Reality TV podcasts from Survivor Rob Cesternino