Talking with T-Bird: Dawn Meehan
For everyone who wanted more T-Bird in the Survivor off-season, your wish has been granted as we once again start up the series "Talking with T-Bird." Each episode, Rob Cesternino (@robcesternino) and Survivor: Africa's Teresa "T-Bird" Cooper (@tbirdcooper) will catch up with a former Survivor player and talk about anything and take listener questions. In the thirty-ninth episode of "Talking with T-Bird", Rob and T-Bird's guest is none other than Dawn Meehan.
Rob and T-Bird speak with Dawn Meehan, a castaway from Survivor: South Pacific and Survivor: Caramoan. On Survivor: South Pacific, the twenty-third season, Dawn started out on the red Savaii tribe, where she was a popular motherly figure among her tribe, but after refusing to join John Cochran in flipping on the Savaii Alliance, she was easily picked off by the Upolu Alliance, which ultimately led to her vote-out on day 28, leaving her in tenth place.
Then, a year and a half later, she was invited to compete on the twenty-sixth season, Survivor: Caramoan – Fans vs. Favorites, as a member of the Favorites tribe. This time, she played a much more aggressive and fluid game, moving between alliances and betraying many along the way. In combination with these betrayals were more emotional moments that led her to be vulnerable among her allies, strengthening bonds but making betrayals hurt more. These betrayals helped her get to the end with her tightest alliance mate John Cochran, but ultimately led to her losing to him in a 9-0-0 vote to Cochran, alongside Sherri Biethman.
You can check out Dawn's statistics on the Survivor Wiki from her Survivor career here: Dawn Meehan's Survivor Wiki Profile.
Check out the video version of the podcast on our YouTube channel here: Talking with T-Bird: Dawn Meehan Video.
Get your hands on some custom Talking with T-Bird merch! 
Past Episodes of "Talking with T-Bird":
Talking with T-Bird: Helen Glover – May 30, 2019
Talking with T-Bird: Stephenie LaGrossa Kendrick – June 20, 2019
Talking with T-Bird: Gretchen Cordy – July 2, 2019
Talking with T-Bird: Kelly Goldsmith – July 11, 2019
Talking with T-Bird: Judd Sergeant – July 22, 2019
Talking with T-Bird: Sean Rector – July 29, 2019
Talking with T-Bird: Scout Cloud Lee – August 3, 2019
Talking with T-Bird: Robb Zbacnik – August 13, 2019
Talking with T-Bird: Rodger Bingham – August 18, 2019
Talking with T-Bird: Ami Cusack – August 25, 2019
Talking with T-Bird: Frank Garrison – August 31, 2019
Talking with T-Bird: Shii-Ann Huang and Natalie Bolton – September 19, 2019
Talking with T-Bird: Vecepia Towery – January 19, 2020
Talking with T-Bird: Tom Westman – June 6, 2020
Talking with T-Bird: Heidi Hamels – June 21, 2020
Talking with T-Bird: Debbie Wanner – July 8, 2020
Talking with T-Bird: Michael "Frosti" Zernow – July 14, 2020
Talking with T-Bird: Kathy Vavrick-O'Brien – July 25, 2020
Talking with T-Bird: Randy Bailey – August 8, 2020
Talking with T-Bird: Keith Famie – August 18, 2020
Talking with T-Bird: Ian Rosenberger – September 4, 2020
Talking with T-Bird: Lindsey Richter – September 19, 2020
Talking with T-Bird: Robert "The General" DeCanio – September 26, 2020
Talking with T-Bird: Gervase Peterson – October 12, 2020
Talking with T-Bird: Katie Gallagher – October 20, 2020
Talking with T-Bird: Jerri Manthey – October 30, 2020
Talking with T-Bird: Dreamz Herd – November 16, 2020
Talking with T-Bird: Brandon Quinton – November 23, 2020
Talking with T-Bird: Cindy Hall – December 1, 2020
Talking with T-Bird: NaOnka Mixon – December 10, 2020
Talking with T-Bird: Cindy & Mindy Hall – December 17, 2020
Talking with T-Bird: Julie Berry – January 10, 2021
Talking with T-Bird: Kelly Wiglesworth – January 24, 2021
Talking with T-Bird: Ghandia Johnson – January 31, 2021
Talking with T-Bird: Lex van den Berghe – February 7, 2021
Talking with T-Bird: Holly Hoffman – February 21, 2021
Talking with T-Bird: Todd Herzog – February 28, 2021
Talking with T-Bird: Maralyn "Mad Dog" Hershey – March 7, 2021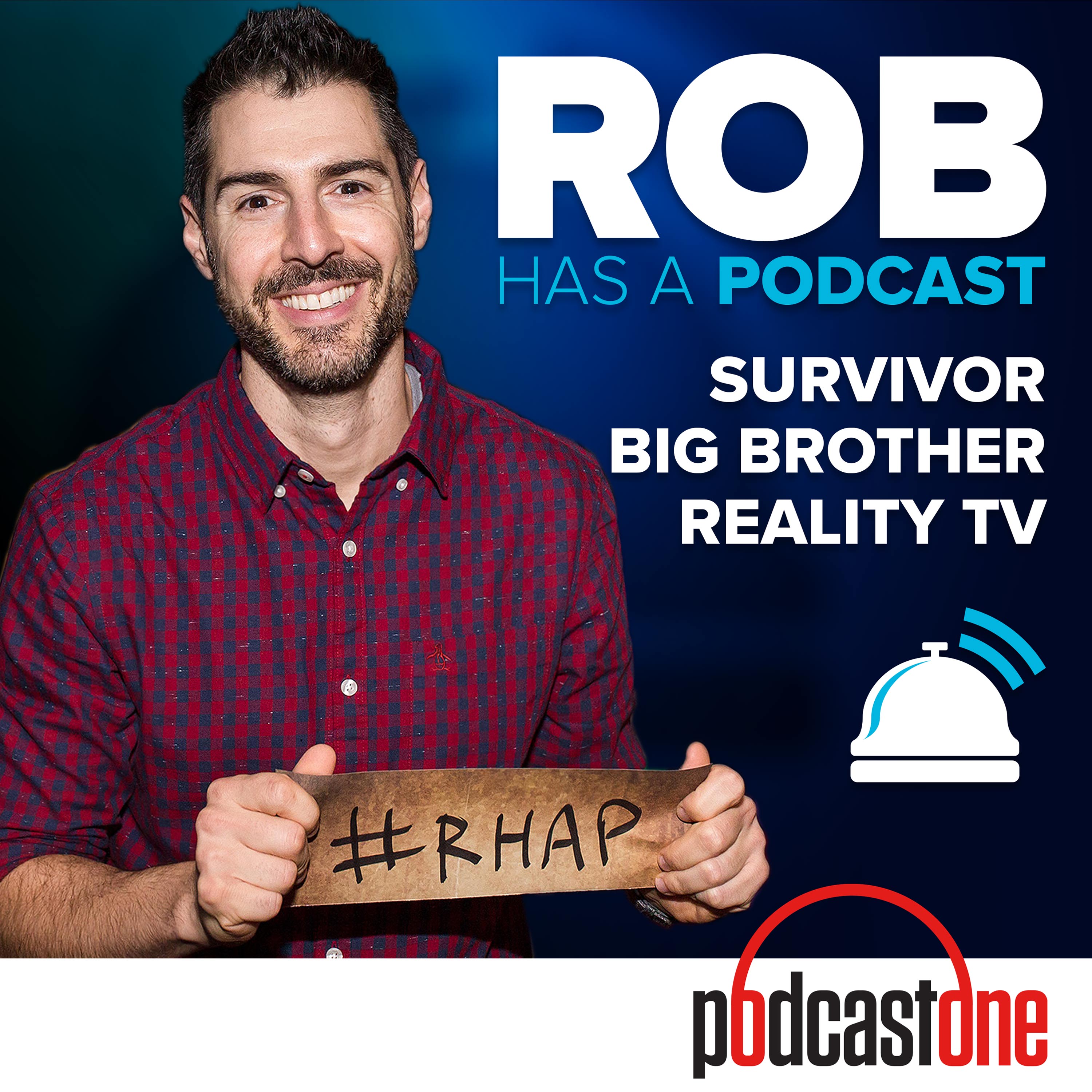 Rob Has a Podcast | Survivor / Big Brother / Amazing Race - RHAP
Survivor, podcaster and creator of RHAP, Rob Cesternino
Survivor & Big Brother Reality TV podcasts from Survivor Rob Cesternino