Talking with T-Bird: Danni Boatwright
For everyone who wanted more T-Bird in the Survivor off-season, your wish has been granted as we once again start up the series "Talking with T-Bird." Each episode, Rob Cesternino (@robcesternino) and Survivor: Africa's Teresa "T-Bird" Cooper (@tbirdcooper) will catch up with a former Survivor player and talk about anything and take listener questions. In the forty-first episode of "Talking with T-Bird", Rob and T-Bird's guest is none other than Danni Boatwright.
Rob and T-Bird speak with Danni Boatwright, a two-time castaway from Survivor: Guatemala and Survivor: Winners at War. On Survivor: Guatemala, the eleventh season, Danni started out on the yellow Nakum tribe, where she made good relationships with those on her tribe before being swapped over to the blue Yaxha tribe on day 9, where she continued making strong relationships. Despite her alliance being down 6-4 at the merge and her alliance members being picked off one-by-one, she won an Immunity Challenge Advantage from the Survivor Auction, which allowed her to win Immunity when she needed it most, and to ingratiate herself with members of the opposing Nakum Alliance. Danni became known as the "stealth bomber" for her under-the-radar gameplay, which helped her get the win over Stephenie LaGrossa-Kendrick at the Final Tribal Council in a 6-1 vote.
Several years later, Danni returned for Survivor: Winners at War, the show's monumental fortieth season, featuring solely victorious castaways. She was placed on the blue Sele tribe and after being on the right side of the numbers to vote out Natalie Anderson first, she struggled to adapt to the fast gameplay and paranoia led her to try to make a move against Parvati Shallow, which failed and led to her unanimous vote-out on day 6 as the third person voted out. She stayed on the Edge of Extinction the entire time, failing both re-entry challenges, and ultimately coming in nineteenth place.
You can check out Danni's statistics on the Survivor Wiki from her Survivor career here: Danni Boatwright's Survivor Wiki Profile.
Check out the video version of the podcast on our YouTube channel here: Talking with T-Bird: Danni Boatwright Video.
Get your hands on some custom Talking with T-Bird merch! 
Past Episodes of "Talking with T-Bird":
Talking with T-Bird: Helen Glover – May 30, 2019
Talking with T-Bird: Stephenie LaGrossa Kendrick – June 20, 2019
Talking with T-Bird: Gretchen Cordy – July 2, 2019
Talking with T-Bird: Kelly Goldsmith – July 11, 2019
Talking with T-Bird: Judd Sergeant – July 22, 2019
Talking with T-Bird: Sean Rector – July 29, 2019
Talking with T-Bird: Scout Cloud Lee – August 3, 2019
Talking with T-Bird: Robb Zbacnik – August 13, 2019
Talking with T-Bird: Rodger Bingham – August 18, 2019
Talking with T-Bird: Ami Cusack – August 25, 2019
Talking with T-Bird: Frank Garrison – August 31, 2019
Talking with T-Bird: Shii-Ann Huang and Natalie Bolton – September 19, 2019
Talking with T-Bird: Vecepia Towery – January 19, 2020
Talking with T-Bird: Tom Westman – June 6, 2020
Talking with T-Bird: Heidi Hamels – June 21, 2020
Talking with T-Bird: Debbie Wanner – July 8, 2020
Talking with T-Bird: Michael "Frosti" Zernow – July 14, 2020
Talking with T-Bird: Kathy Vavrick-O'Brien – July 25, 2020
Talking with T-Bird: Randy Bailey – August 8, 2020
Talking with T-Bird: Keith Famie – August 18, 2020
Talking with T-Bird: Ian Rosenberger – September 4, 2020
Talking with T-Bird: Lindsey Richter – September 19, 2020
Talking with T-Bird: Robert "The General" DeCanio – September 26, 2020
Talking with T-Bird: Gervase Peterson – October 12, 2020
Talking with T-Bird: Katie Gallagher – October 20, 2020
Talking with T-Bird: Jerri Manthey – October 30, 2020
Talking with T-Bird: Dreamz Herd – November 16, 2020
Talking with T-Bird: Brandon Quinton – November 23, 2020
Talking with T-Bird: Cindy Hall – December 1, 2020
Talking with T-Bird: NaOnka Mixon – December 10, 2020
Talking with T-Bird: Cindy & Mindy Hall – December 17, 2020
Talking with T-Bird: Julie Berry – January 10, 2021
Talking with T-Bird: Kelly Wiglesworth – January 24, 2021
Talking with T-Bird: Ghandia Johnson – January 31, 2021
Talking with T-Bird: Lex van den Berghe – February 7, 2021
Talking with T-Bird: Holly Hoffman – February 21, 2021
Talking with T-Bird: Todd Herzog – February 28, 2021
Talking with T-Bird: Maralyn "Mad Dog" Hershey – March 7, 2021
Talking with T-Bird: Dawn Meehan – March 27, 2021
Talking with T-Bird: Anthony Robinson – April 4, 2021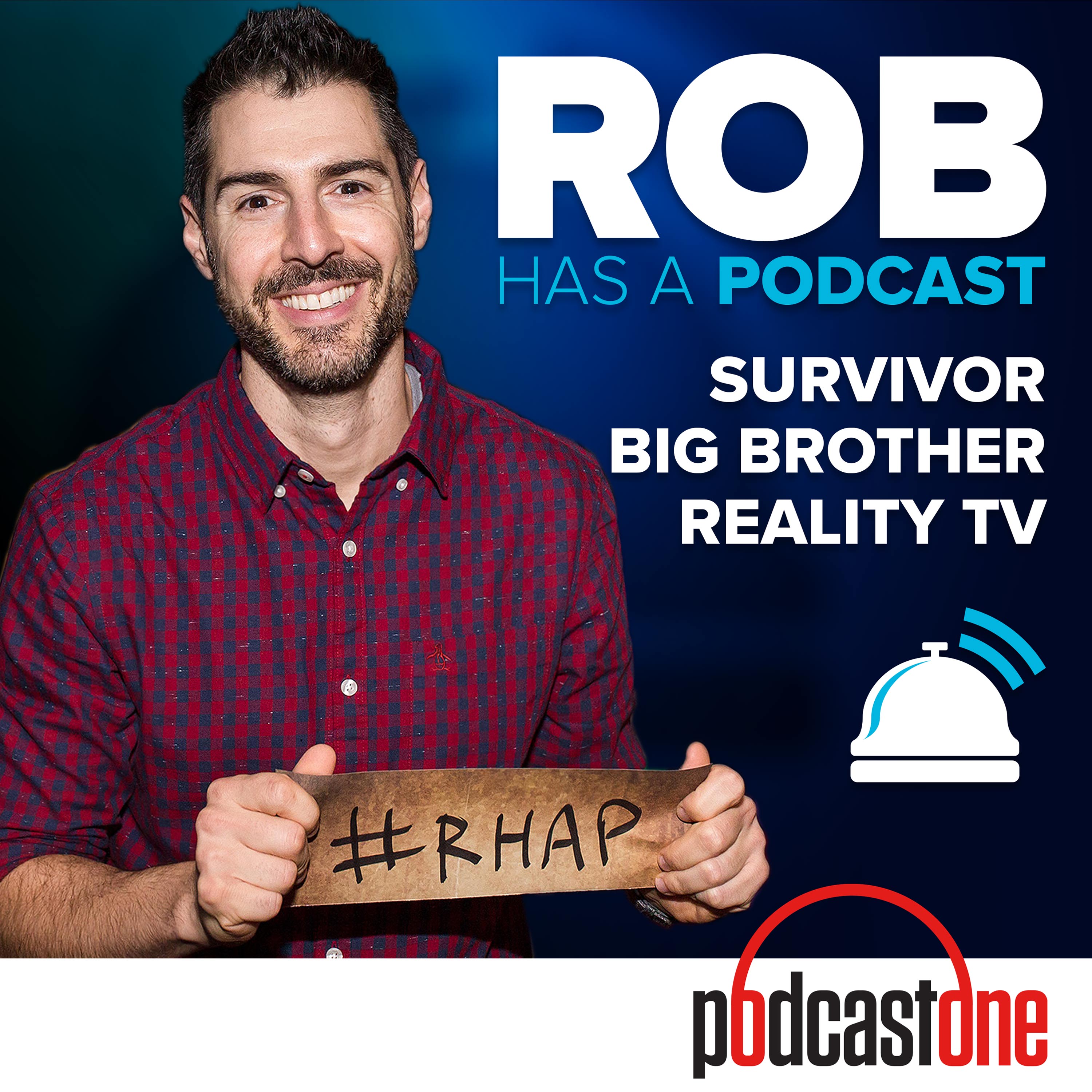 Rob Has a Podcast | Survivor / Big Brother / Amazing Race - RHAP
Survivor, podcaster and creator of RHAP, Rob Cesternino
Survivor & Big Brother Reality TV podcasts from Survivor Rob Cesternino