News AF | Tour de France Crash is News AF – June 30, 2021
Rob, Tyson, and Danny about the Tour de France Crash and all the most outrageous news from the last week of June!
What's the craziest story you heard this week? Share your opinions with us on Twitter by tagging @RobHasAPodcast and using the hashtags #RHAP and #NewsAF! And while you're at it, follow the News AF team: Rob (@robcesternino), Tyson (@TysonApostol), Danny (@dannybryson).
Need to catch up on more Actual Factual news?
News AF | Subway Fish Fraud is News AF – June 23, 2021
News AF | Ultimate Slip N Slide is News AF – June 15, 2021
News AF | Half of Americans Believe Dinosaurs are Alive is News AF – June 8, 2021
News AF | Bigfoot Bounty is News AF – June 1, 2021
News AF | $100 Disney Sandwich is News AF – May 25, 2021
News AF | Twitter Blue is News AF – SUNDAY, May 16, 2021
News AF | Having 150 Friends is News AF – May 11, 2021
News AF | Record Setting Unruly Passengers is News AF – May 4, 2021
News AF | Good News for Gossipers is News AF – April 28, 2021
News AF | Realistic Muscle Suit is News AF – April 20, 2021
News AF | Domino's Pizza Delivery Robots are News AF – April 13, 2021
News AF | Ketchup Shortage is News AF – April 6, 2021
News AF | Wives AF – March 30, 2021
News AF | Shrimpamon Toast Crunch is News AF – March 23, 2021
News AF | Fines for Peeing in Airline Seats are News AF – March 16, 2021
News AF | The Goop Restaurant is News AF – March 9, 2021
News AF | Robot Job Interviews are News AF – March 2, 2021
News AF | Fake Snow TikTok is News AF – February 23, 2021
Stay up to date:
Subscribe to News AF on iTunes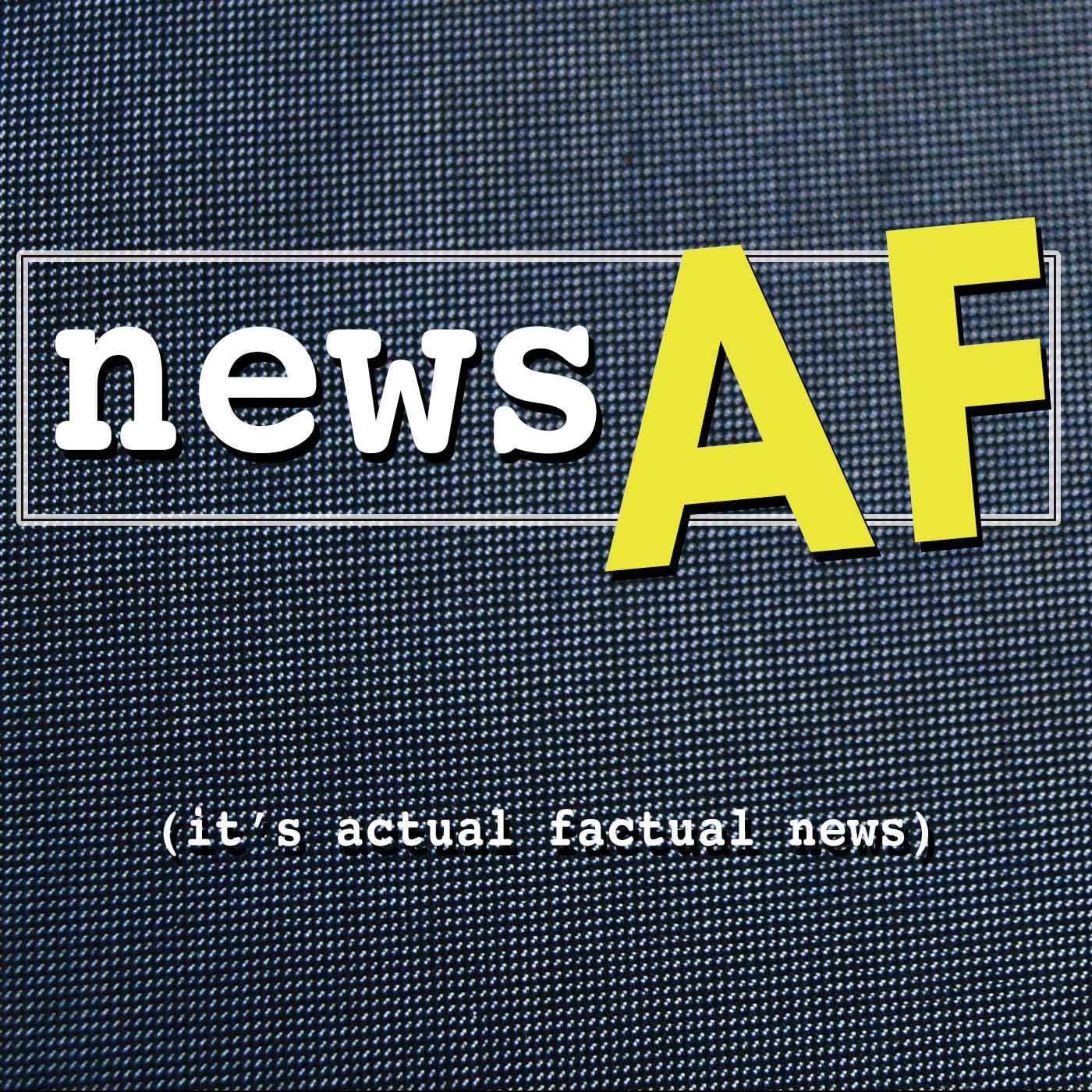 News AF - The Internet's Best News Stories that are Actual Factual News
Actual Factual News from Rob Cesternino, Tyson Apostol & Danny Bryson
Actual Factual News from the NewsAF Team #NewsAF