News AF | Robot Job Interviews are News AF – March 2, 2021
Job interviews can be nerve-racking right? How would you feel if you swapped out a human interviewer for a robot? As artificial intelligence continues to grow and recruitment processes become more digital, the future of of job interviews may look a little different. Today, your News AF squad, Rob Cesternino, Tyson Apostol, and Danny Bryson, are back to discuss this robotic story and other interesting news from the first week of March.
What's the craziest story you heard this week? Share your opinions with us on Twitter by tagging @RobHasAPodcast and using the hashtags #RHAP and #NewsAF! And while you're at it, follow the News AF team: Rob (@robcesternino), Tyson (@TysonApostol), Danny (@dannybryson).
Show Links:
Are you ready for a robot job interview
Pay for empty seats on a flight
TikTok user discovers hidden basement in home
Social Media users looking for likes are similar to lab rats looking for food
Nike VP resigns after son was flipping shoes for profit:
 Need to catch up on more Actual Factual news?
News AF | Fake Snow TikTok is News AF – February 23, 2021
News AF | The Uncool Crying Emoji is News AF – February 16, 2021
News AF | Gorilla Glue is News AF February 11, 2021
News AF | Groundhog Day is News AF – February 2, 2021
Stay up to date:
Subscribe to News AF on iTunes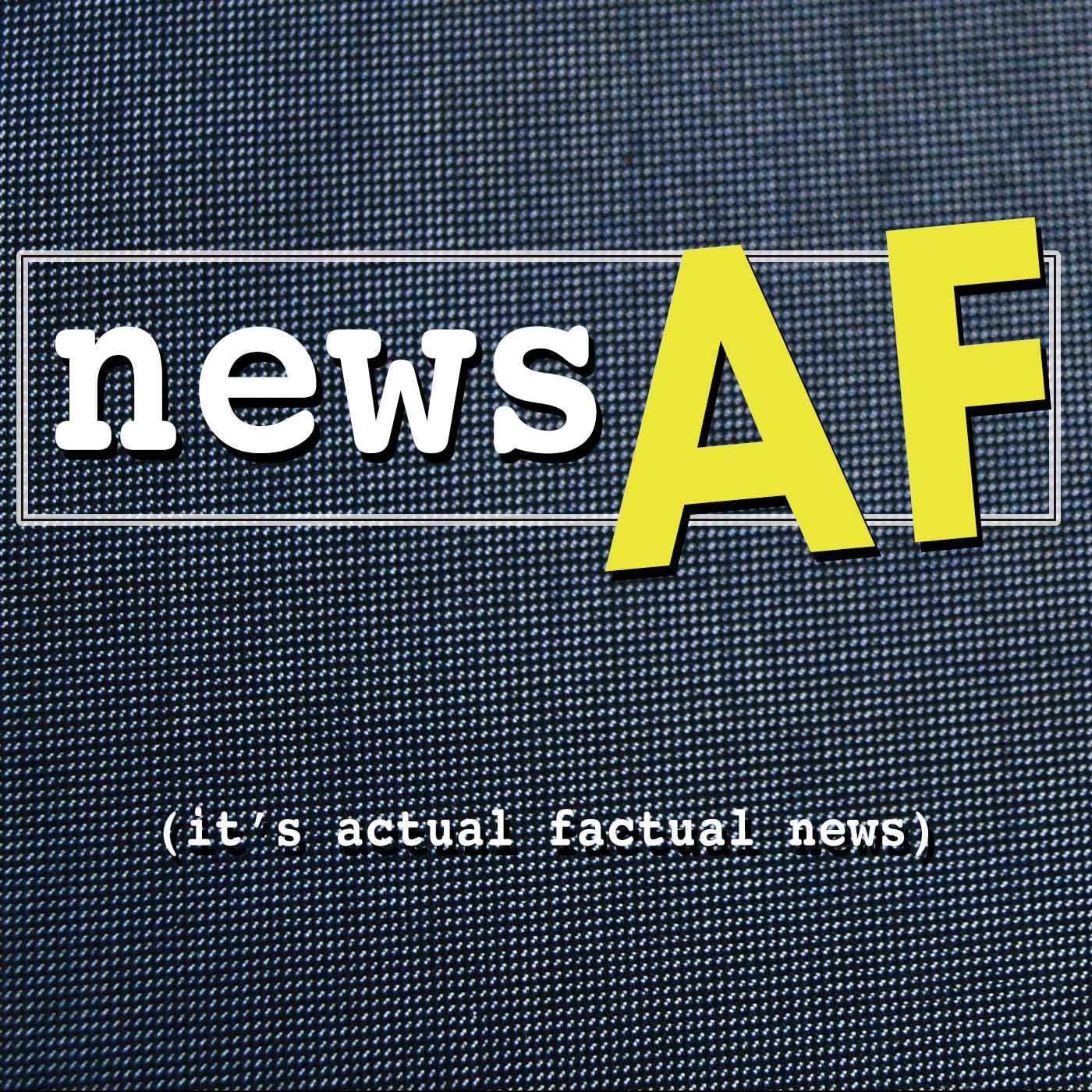 News AF - The Internet's Best News Stories that are Actual Factual News
Actual Factual News from Rob Cesternino, Tyson Apostol & Danny Bryson
Actual Factual News from the NewsAF Team #NewsAF