News AF | The Uncool Crying Emoji is News AF – February 16, 2021
What emoji do you use to represent laughter? Well, if you use the crying laughing emoji, congratulations, you are officially a Boomer! Your News AF crew, Rob Cesternino, Tyson Apostol, and Danny Bryson, are back to rewrite the emoji dictionary. What should the new laughing symbol be? Catch up with the News AF team on February 16, 2021 as they bring you the hottest news from this past week.
What's your go-to emoji? Share your opinions with us on Twitter by tagging @RobHasAPodcast and using the hashtags #RHAP and #NewsAF! And while you're at it, follow the News AF team: Rob (@robcesternino), Tyson (@TysonApostol), Danny (@dannybryson).
Show Links:
Laugh Cry Emoji is for boomers
Woman got husband box of all the photos the husband liked on insta
90 Year Old Buys Ads in Paper to Complain about Slow internet
Tourism is big business at Mexican nudist resort
New Species of life in Antarctica
Need to catch up on more Actual Factual news?
News AF | Gorilla Glue is News AF February 11, 2021
News AF | Groundhog Day is News AF – February 2, 2021
News AF | Chatbots for the Deceased are News AF – January 26, 2021
News AF | Gwyneth's Explosive Scented Candle is News AF – January 19, 2021
Stay up to date:
Subscribe to News AF on iTunes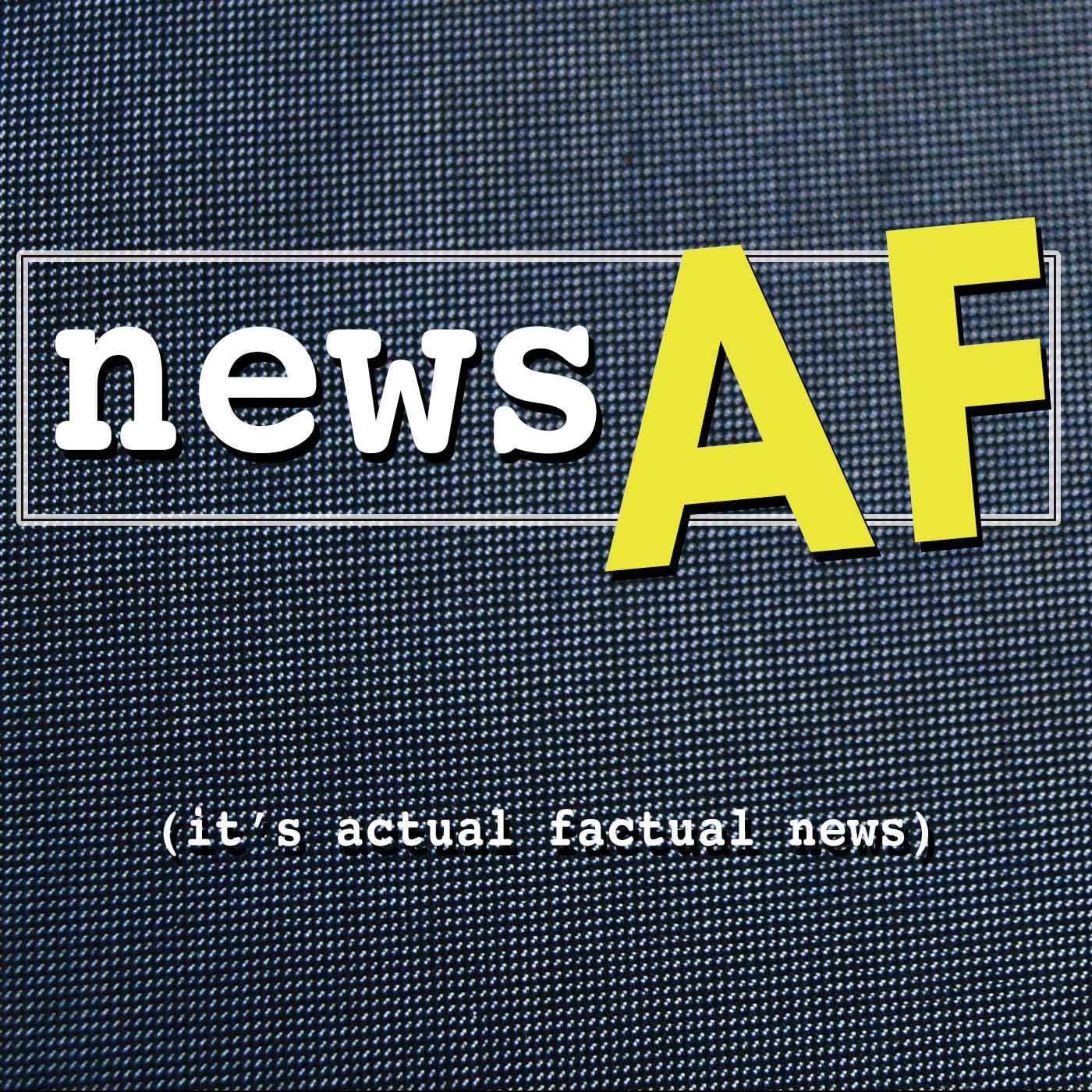 News AF - The Internet's Best News Stories that are Actual Factual News
Actual Factual News from Rob Cesternino, Tyson Apostol & Danny Bryson
Actual Factual News from the NewsAF Team #NewsAF