News AF LIVE – February 11, 2021
Is 2021 the year of the glue? The News AF team, Rob Cesternino, Tyson Apostol, and Danny Bryson, are on the same sticky page: glue is back. With several gorilla glue stories and a dinosaur story to keep things fresh, your trusted news team is back on February 11, 2021. This weekly news update might be a few days later than usual, but we had to wait to see if any of these major stories stuck. Get ready to head to Danny's Bolt Hole and into the ridiculous world of internet news, as we bring you the top stories from the second week of February.
Have you ever mistakenly used Gorilla Glue for hair gel? Share your opinions with us on Twitter by tagging @RobHasAPodcast and using the hashtags #RHAP and #NewsAF! And while you're at it, follow the News AF team: Rob (@robcesternino), Tyson (@TysonApostol), Danny (@dannybryson).
Show Links:
8 Year old calls out NPR… for lack of dinosaur stories
Need to catch up on more Actual Factual news?
News AF | Groundhog Day is News AF – February 2, 2021
News AF | Chatbots for the Deceased are News AF – January 26, 2021
News AF | Gwyneth's Explosive Scented Candle is News AF – January 19, 2021
News AF | Relief Bill UFO Report is News AF – January 12, 2021
Stay up to date:
Subscribe to News AF on iTunes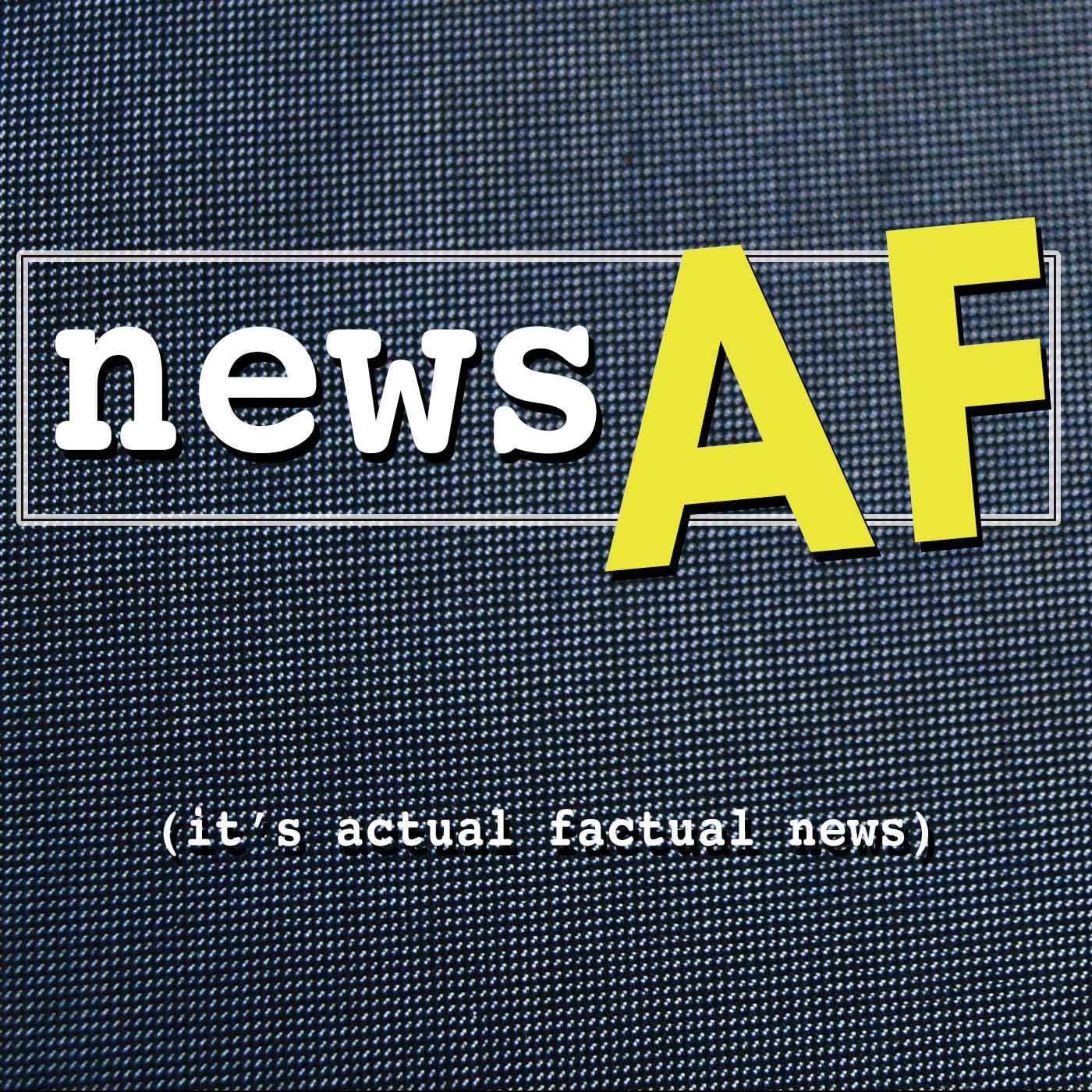 News AF - The Internet's Best News Stories that are Actual Factual News
Actual Factual News from Rob Cesternino, Tyson Apostol & Danny Bryson
Actual Factual News from the NewsAF Team #NewsAF