News AF | Relief Bill UFO Report is News AF – January 12, 2021
The extraterrestrial stories just keep on coming as the News AF team is back for your weekly news update on January 12, 2021. Your most trusted correspondents, Rob Cesternino, Tyson Apostol, and Danny Bryson, begin the 180 day countdown until the US intelligence agencies shares their UFO report with the government. The news team infers what might be happening at Area 51 as we speak and breaks down other interesting stories from this week's internet news.
Are you ready for the Galactic Federation? Do you believe in aliens? Share your opinions with us on Twitter by tagging @RobHasAPodcast and using the hashtags #RHAP and #NewsAF! And while you're at it, follow the News AF team: Rob (@robcesternino), Tyson (@TysonApostol), Danny (@dannybryson).
Show Links:
All UFO info to be released in 180 days
Bodybuilder cheated on sex doll while she was being repaired
Sperm Kings are cutting out the middle men
Hot Chocolate thief on the loose
Need to catch up on more Actual Factual news?
News AF | 2017 Alien Visits are News AF – January 5, 2021
News AF | Best of 2020 News AF
News AF | Banned Cannibal Sandwiches are News AF – December 15, 2020
News AF | Israel Space Chief Admitting Alien Existence is News AF – December 8, 2020
Stay up to date:
Subscribe to News AF on iTunes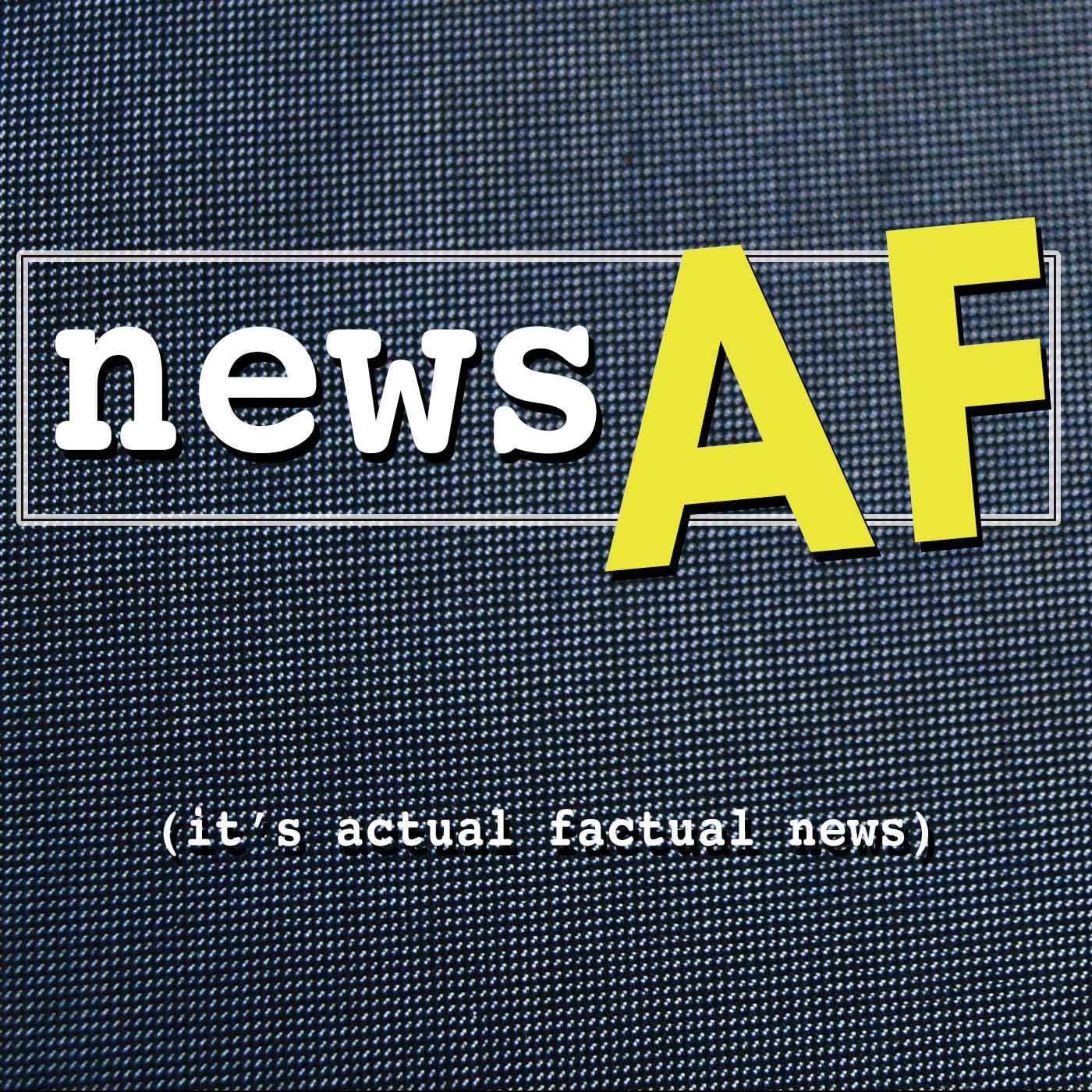 News AF - The Internet's Best News Stories that are Actual Factual News
Actual Factual News from Rob Cesternino, Tyson Apostol & Danny Bryson
Actual Factual News from the NewsAF Team #NewsAF