News AF | Israel Space Chief Admitting Alien Existence is News AF – December 8, 2020
Welcome back to this week's News AF update, hosted by Rob Cesternino, Tyson Apostol, and Danny Bryson on December 8, 2020. In pure 2020 fashion, the actual factual news was flowing this week. According to Israel Space Chief, Aliens have made contact with Earth, but their arrival has yet to be announced. Why? Because humans are not ready yet. The AF crew gives their takes on this story and other interesting stories from the past week.
Do you believe in aliens? When will we be ready to know the exist once and for all?
Share your opinions with us on Twitter by tagging @RobHasAPodcast and using the hashtags #RHAP and #NewsAF
For more breaking news, be sure to follow Rob, Tyson, and Danny on Twitter as well:
Rob (@robcesternino), Tyson (@TysonApostol), Danny (@dannybryson)
Show Links:
Former Israel Space Chief says humans not ready for alien contact
COVID may cause erectile dysfunction
The man who found Forrest Fenn treasure had to come forward
Name your kid after a fast food chain to win 60 years of Domino's pizza
Need to catch up on more Actual Factual news?
News AF | Monolith Mania is News AF – December 1, 2020
News AF | Utah Obelisk is News AF – November 24, 2020
News AF | Porch Pirate is News AF – November 17, 2020
News AF | Free Cruises for Covid Safety Testers are News AF – November 10, 2020
Stay up to date:
Subscribe to News AF on iTunes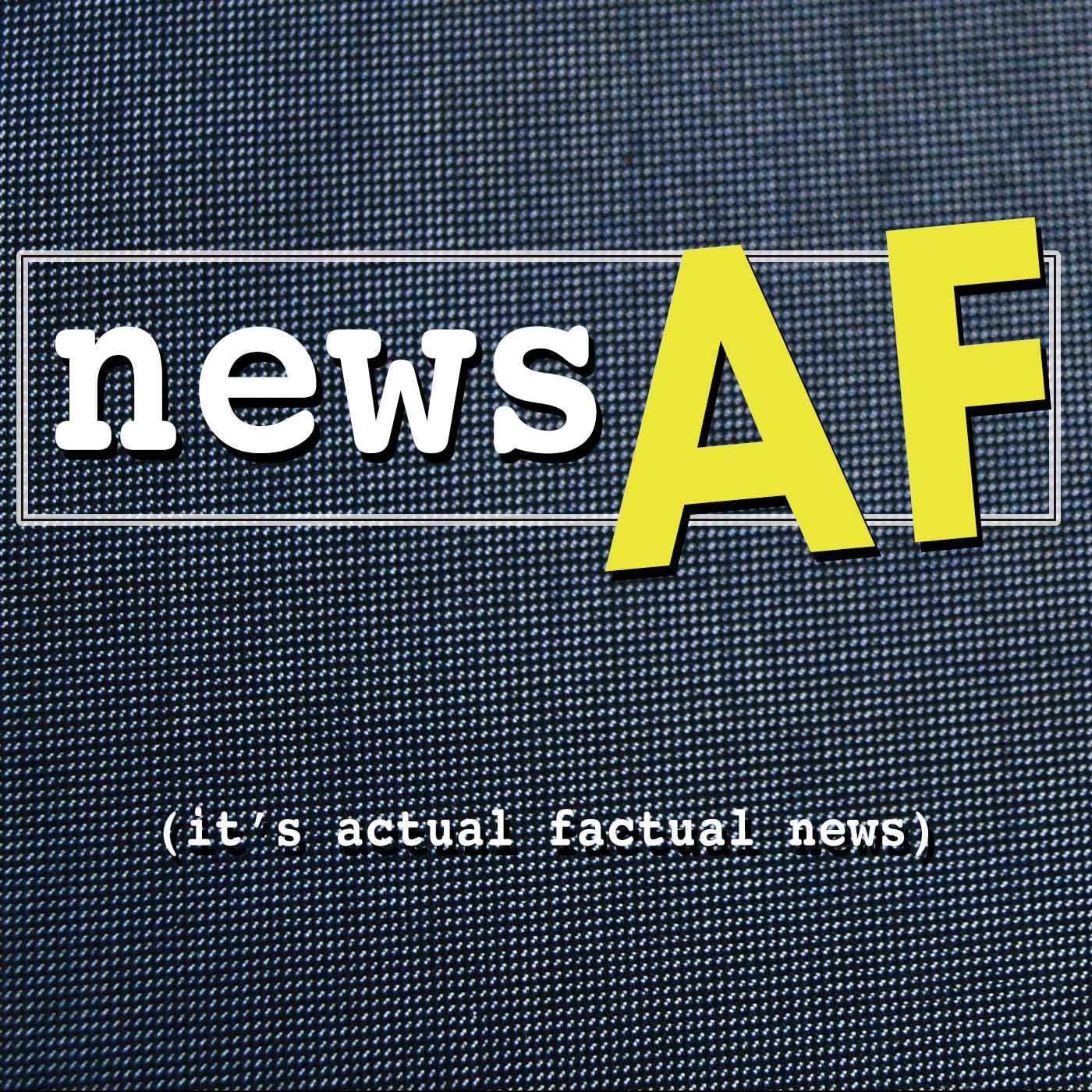 News AF - The Internet's Best News Stories that are Actual Factual News
Actual Factual News from Rob Cesternino, Tyson Apostol & Danny Bryson
Actual Factual News from the NewsAF Team #NewsAF