News AF | Utah Obelisk is News AF – November 24, 2020
Welcome back to this week's News AF update, hosted by Rob Cesternino, Tyson Apostol, and Danny Bryson on November 24, 2020. This week's top story comes from Utah, where a monolith was discovered among red rocks. The Utahns themselves, Danny and Tyson, attempt to explain this mystery monolith. Rob, Tyson, and Danny dig into this story and other interesting news from the past week.
Where do you think this monolith came from? Share your opinions with us on Twitter by tagging @RobHasAPodcast and using the hashtags #RHAP and #NewsAF
For more breaking news, be sure to follow Rob, Tyson, and Danny on Twitter as well:
Rob (@robcesternino), Tyson (@TysonApostol), Danny (@dannybryson)
Show Links: 
Can Danny and Tyson Explain the Utah Monolith?
People over 45 are at greater risk for STIs
Fist fights are breaking out at Colorado's first In-and-Out
NYC Sex Club has been shut down violating COVID protocol
Man goes to the doctor for depression over wife's affair to discover the affair was with the doctor
Need to catch up on more Actual Factual news?
News AF | Porch Pirate is News AF – November 17, 2020
News AF | Free Cruises for Covid Safety Testers are News AF – November 10, 2020
News AF | The Sausage King Murder is News AF – November 3, 2020
News AF | Murder Hornet Nest Found in the US is News AF – October 27, 2020
News AF | Pickleball is News AF – October 21, 2020
Stay up to date:
Subscribe to News AF on iTunes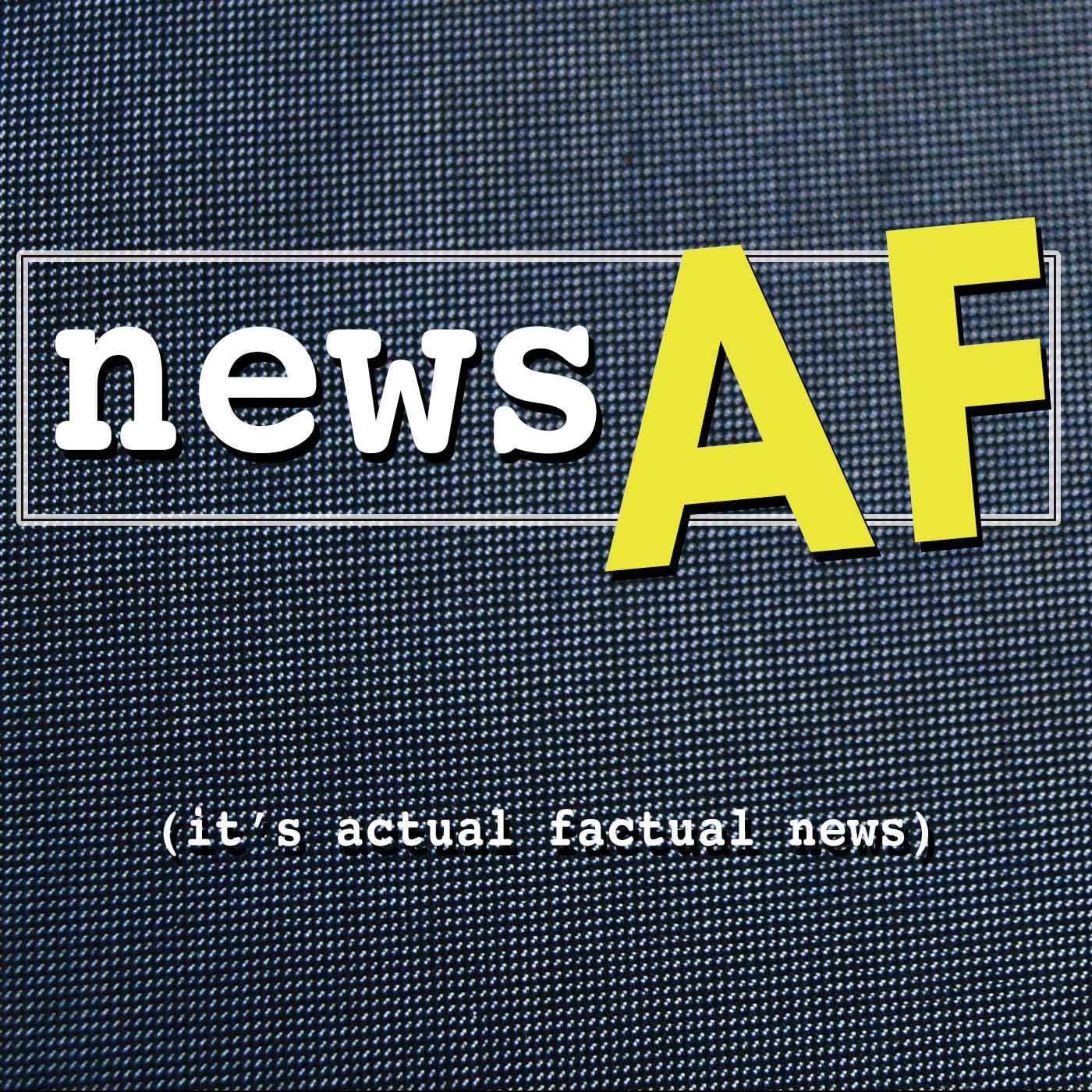 News AF - The Internet's Best News Stories that are Actual Factual News
Actual Factual News from Rob Cesternino, Tyson Apostol & Danny Bryson
Actual Factual News from the NewsAF Team #NewsAF