News AF | Porch Pirate is News AF – November 17, 2020
Welcome back to this week's News AF update, hosted by Rob Cesternino, Tyson Apostol, and Danny Bryson on November 17, 2020. This week, the News AF team discusses the "Porch Pirate," a South Carolina man making headlines for stealing people's packages. The "Porch Pirate" was caught after appearing in court wearing the same outfit he was caught on camera stealing packages in. Rob, Tyson, and Danny, deliver this story along with other interesting news stories from this past week.
Share your opinions with us on Twitter by tagging @RobHasAPodcast and using the hashtags #RHAP and #NewsAF
For more breaking news, be sure to follow Rob, Tyson, and Danny on Twitter as well:
Rob (@robcesternino), Tyson (@TysonApostol), Danny (@dannybryson)
Show Links: 
Porch pirate accidentally wears same clothes to court as in package stealing video
Average person doesn't feel old until 47
Guy cashes in when 1.8 million rock falls through his roof
Robot Dogs to begin patrolling Florida Air Base
Women gets operation for her smelly dog but it was actually her husband's gas
Did the Pope like these racy Instagram pics
Need to catch up on more Actual Factual news?
News AF | Free Cruises for Covid Safety Testers are News AF – November 10, 2020
News AF | The Sausage King Murder is News AF – November 3, 2020
News AF | Murder Hornet Nest Found in the US is News AF – October 27, 2020
News AF | Pickleball is News AF – October 21, 2020
News AF | Half Christmas Trees are News AF – October 13, 2020
Stay up to date:
Subscribe to News AF on iTunes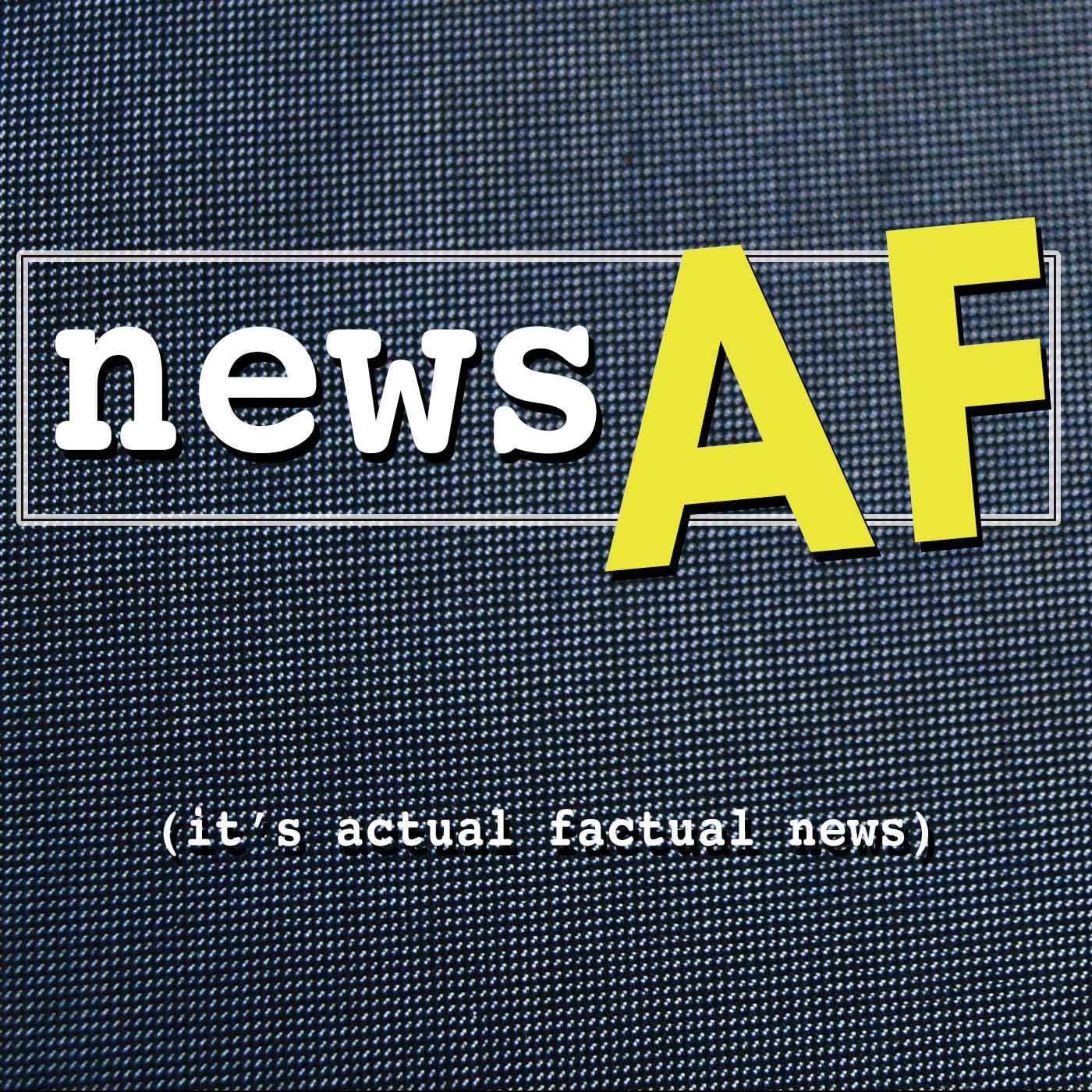 News AF - The Internet's Best News Stories that are Actual Factual News
Actual Factual News from Rob Cesternino, Tyson Apostol & Danny Bryson
Actual Factual News from the NewsAF Team #NewsAF