News AF | Murder Hornet Nest Found in the US is News AF – October 27, 2020
Rob, Tyson, and Danny are here to break this week's most interesting news on October 27, 2020. Back in May, this trusted news team first reported on murder hornet sightings in the US and Canada (Murder Hornets are News AF – May 5, 2020). Murder hornets are making news once again, as the first murder hornet nest has been found and removed in the US. The News AF crew gives their takes on this story and breaks down the most interesting stories from the last week of October.
Share your opinions with us on Twitter by tagging @RobHasAPodcast and using the hashtags #RHAP and #NewsAF
For more breaking news, be sure to follow Rob, Tyson, and Danny on Twitter as well:
Rob (@robcesternino), Tyson (@TysonApostol), Danny (@dannybryson)
Need to catch up on more Actual Factual news?
News AF | Subway "Bread&"is News AF – October 6, 2020
News AF | Fake Private Jet Stage for Influencers is News AF – Sept 29, 2020
News AF | 7-Hour Flight to Nowhere is News AF – Sept 22, 2020
News AF | Dismemberment Insurance Fraud is News AF – Sept 16, 2020
News AF | Real Life Willy Wonka is News AF – Sept 8, 2020
News AF | Peanut Butter for Breakfast is News AF – Sept 1, 2020
News AF | Early Pumpkin Spice Latte is News AF – Aug 25, 2020
News AF | Recycling as a Deal Breaker is News AF – Aug 18, 2020
Stay up to date:
Subscribe to News AF on iTunes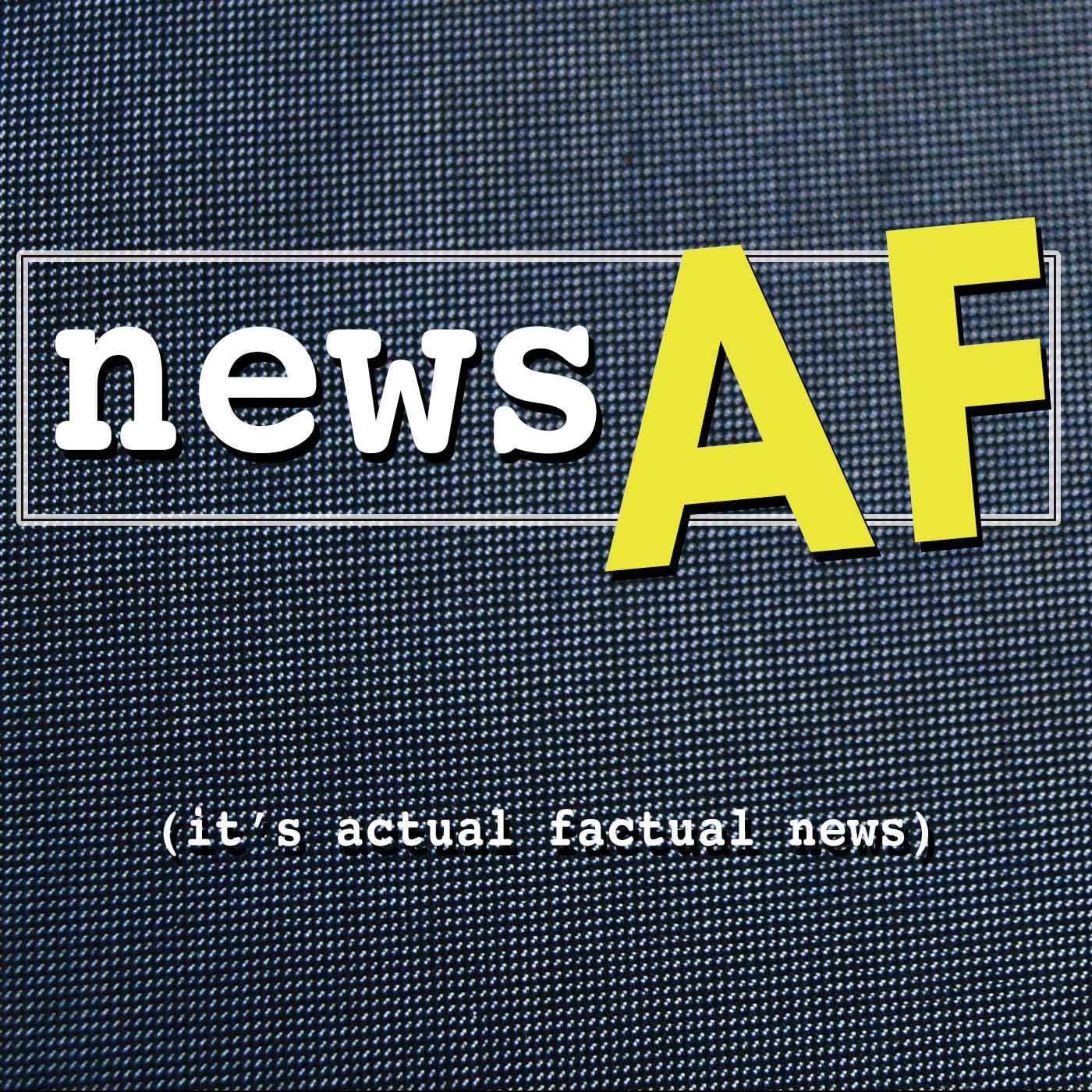 News AF - The Internet's Best News Stories that are Actual Factual News
Actual Factual News from Rob Cesternino, Tyson Apostol & Danny Bryson
Actual Factual News from the NewsAF Team #NewsAF