News AF | Monolith Mania is News AF – December 1, 2020
Welcome back to this week's News AF update, hosted by Rob Cesternino, Tyson Apostol, and Danny Bryson on December 1, 2020. 2020 may be wrapping up, but the crazy news just keeps on coming! Today, the News AF team travels back to Utah to discuss the latest updates in the mysterious monolith. News AF first discussed this mystery on November 24 (News AF | Utah Obelisk is News AF – November 24, 2020), but brings you the latest on its disappearance today! Escape into this story and other interesting news from the last week of November.
Share your opinions with us on Twitter by tagging @RobHasAPodcast and using the hashtags #RHAP and #NewsAF
For more breaking news, be sure to follow Rob, Tyson, and Danny on Twitter as well:
Rob (@robcesternino), Tyson (@TysonApostol), Danny (@dannybryson)
Show Links: 
Disappearance will not prompt a probe
Phallus Statue is Schlong Gone!
People are sitting an extra 4 hours a day
Need to catch up on more Actual Factual news?
News AF | Utah Obelisk is News AF – November 24, 2020
News AF | Porch Pirate is News AF – November 17, 2020
News AF | Free Cruises for Covid Safety Testers are News AF – November 10, 2020
News AF | The Sausage King Murder is News AF – November 3, 2020
Stay up to date:
Subscribe to News AF on iTunes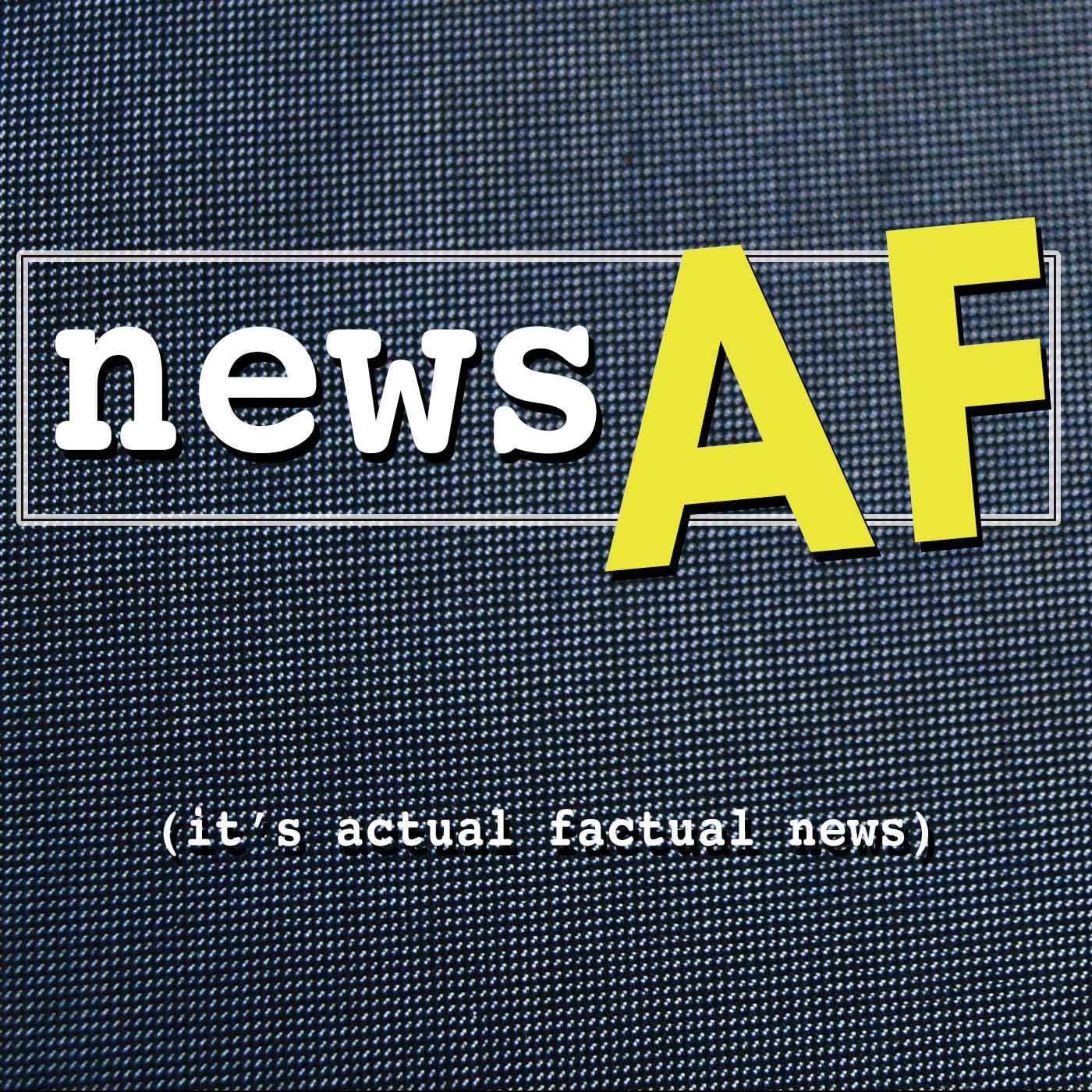 News AF - The Internet's Best News Stories that are Actual Factual News
Actual Factual News from Rob Cesternino, Tyson Apostol & Danny Bryson
Actual Factual News from the NewsAF Team #NewsAF