News AF | 2017 Alien Visits are News AF – January 5, 2021
Happy New Year and welcome back to another News AF update on January 5, 2021. While 2020 may be behind us, the actual factual news mill keeps on turning. Your most trusted correspondents, Rob Cesternino, Tyson Apostol, and Danny Bryson, kick off the new year with an extraterrestrial story. Did aliens visit us in 2017? Find out the answer to this and learn more about this week's most interesting news with the News AF team!
Do you believe in aliens? Share your opinions with us on Twitter by tagging @RobHasAPodcast and using the hashtags #RHAP and #NewsAF! And while you're at it, follow the News AF team: Rob (@robcesternino), Tyson (@TysonApostol), Danny (@dannybryson).
Show Links:
Harvard professor says Aliens came in 2017
Man builds a tunnel to his lovers house, gets busted by her husband
Positive tweets increase likelihood of following diet
Need to catch up on more Actual Factual news?
News AF | Best of 2020 News AF
News AF | Banned Cannibal Sandwiches are News AF – December 15, 2020
News AF | Israel Space Chief Admitting Alien Existence is News AF – December 8, 2020
News AF | Monolith Mania is News AF – December 1, 2020
Stay up to date:
Subscribe to News AF on iTunes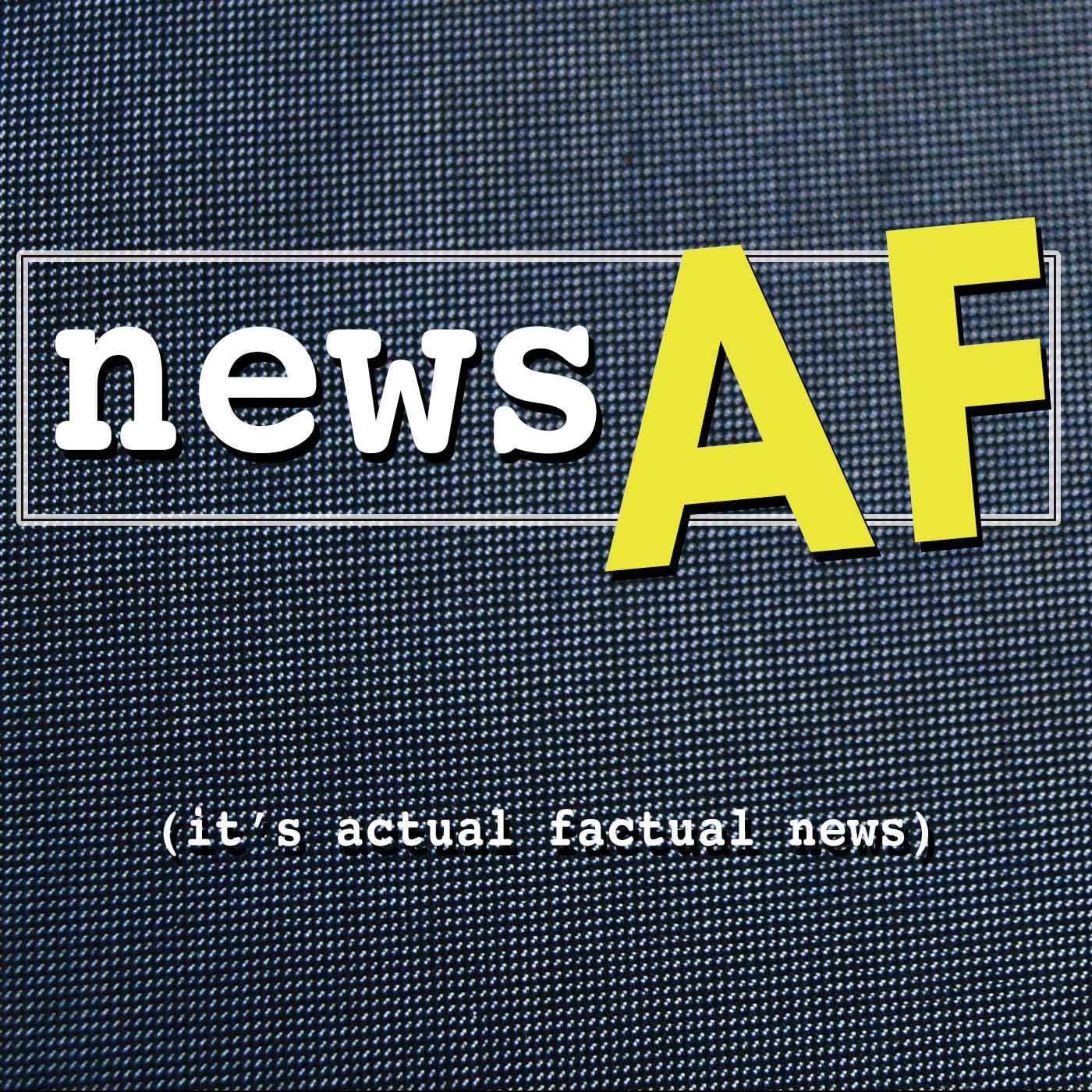 News AF - The Internet's Best News Stories that are Actual Factual News
Actual Factual News from Rob Cesternino, Tyson Apostol & Danny Bryson
Actual Factual News from the NewsAF Team #NewsAF