News AF | Best of 2020 News AF
Oh what a year it's been! While 2020 may have failed us in almost every single aspect of life, one area where it certainly did not disappoint was in providing outlandish news stories. Throughout this chaotic year, your trusted Actual Factual news team, Rob Cesternino, Tyson Apostol, and Danny Bryson, have been scouring the internet to keep you updated with the most interesting news.
In a year full of toilet paper shortages, massive forest fires, and a global pandemic, we had breakout stories and characters to keep us smiling. Who could forget Tyson's iconic impression of the pony lady, or the discussion of the Jelly Belly golden ticket scandal? From monoliths to Quibi, the News AF team has covered it all. Today, Rob takes a look back at some of the best moments from the past year of News AF.
Here's hoping 2021 is filled with less catastrophic news, and more actual factual news instead. Either way, the News AF team will be back in 2021 to continue to fill you in on the most outrageous internet news.
What is your favorite News AF moment from 2020? Share your opinions with us on Twitter by tagging @RobHasAPodcast and using the hashtags #RHAP and #NewsAF! And while you're at it, follow the News AF team: Rob (@robcesternino), Tyson (@TysonApostol), Danny (@dannybryson).
Need to catch up on more Actual Factual news?
News AF | Explosive Chick-fil-A Sauce is News AF – December 22, 2020
News AF | Banned Cannibal Sandwiches are News AF – December 15, 2020
News AF | Israel Space Chief Admitting Alien Existence is News AF – December 8, 2020
News AF | Monolith Mania is News AF – December 1, 2020
Stay up to date:
Subscribe to News AF on iTunes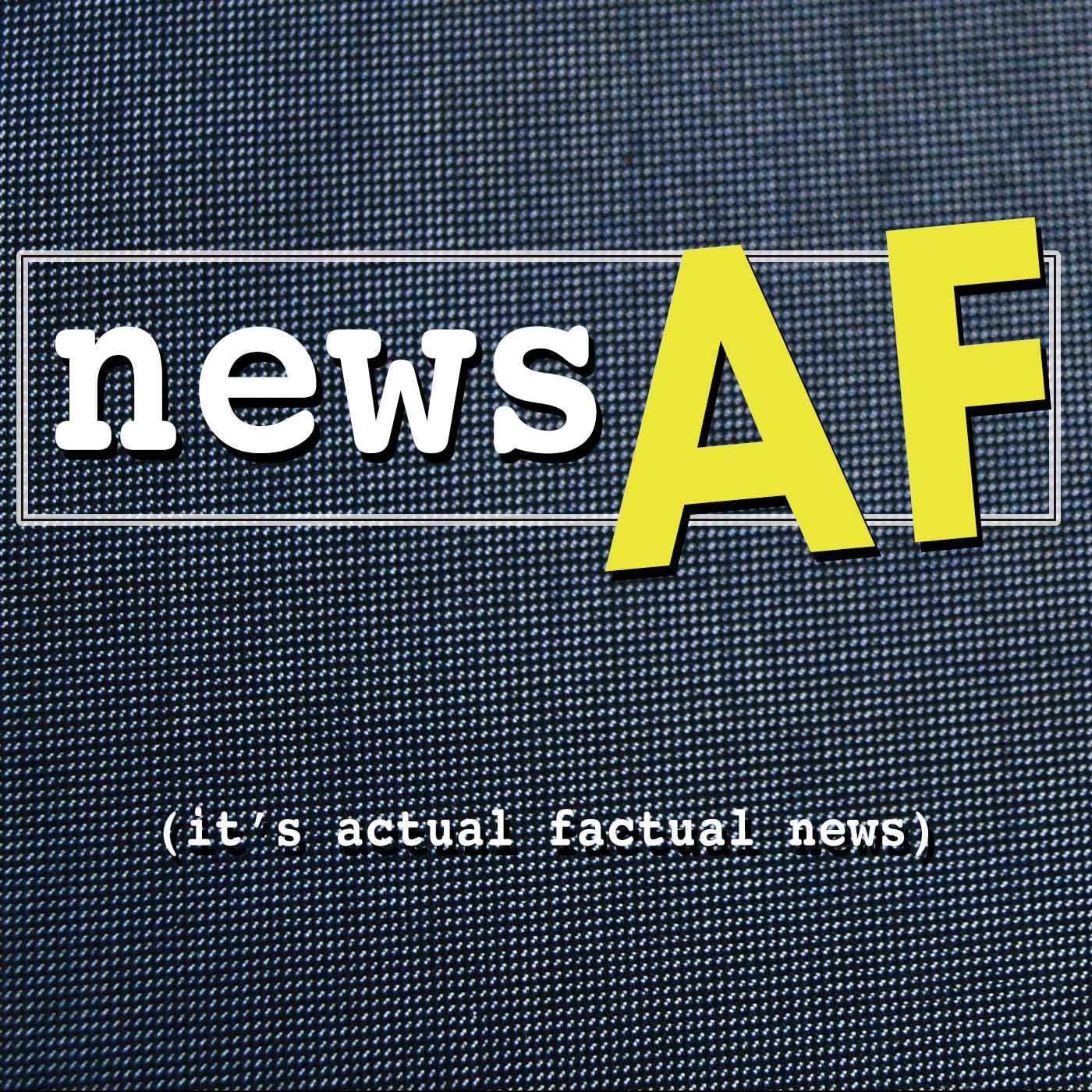 News AF - The Internet's Best News Stories that are Actual Factual News
Actual Factual News from Rob Cesternino, Tyson Apostol & Danny Bryson
Actual Factual News from the NewsAF Team #NewsAF