News AF | Fake Snow TikTok is News AF – February 23, 2021
What a crazy week in Texas – winter storms, power outages, and heavy snow. Yet according to TikTok, the snow isn't even real! Today, your News AF crew, Rob Cesternino, Tyson Apostol, and Danny Bryson, is back to break down this story on February 23, 2021. Catch up on this story and other top stories, including mutant fish, area 51 and lucid dreams.
What's the craziest story you heard this week? Share your opinions with us on Twitter by tagging @RobHasAPodcast and using the hashtags #RHAP and #NewsAF! And while you're at it, follow the News AF team: Rob (@robcesternino), Tyson (@TysonApostol), Danny (@dannybryson).
Show Links:
Tik Tok people say Texas snow is fake
Man said he got kidnapped to avoid work
80 acres next to Area 51 for 4.5 mil
Scientists can communicate with person in a Lucid dream
Pranksters put a gun on a Boston dynamics dog
Need to catch up on more Actual Factual news?
News AF | The Uncool Crying Emoji is News AF – February 16, 2021
News AF | Gorilla Glue is News AF February 11, 2021
News AF | Groundhog Day is News AF – February 2, 2021
News AF | Chatbots for the Deceased are News AF – January 26, 2021
Stay up to date:
Subscribe to News AF on iTunes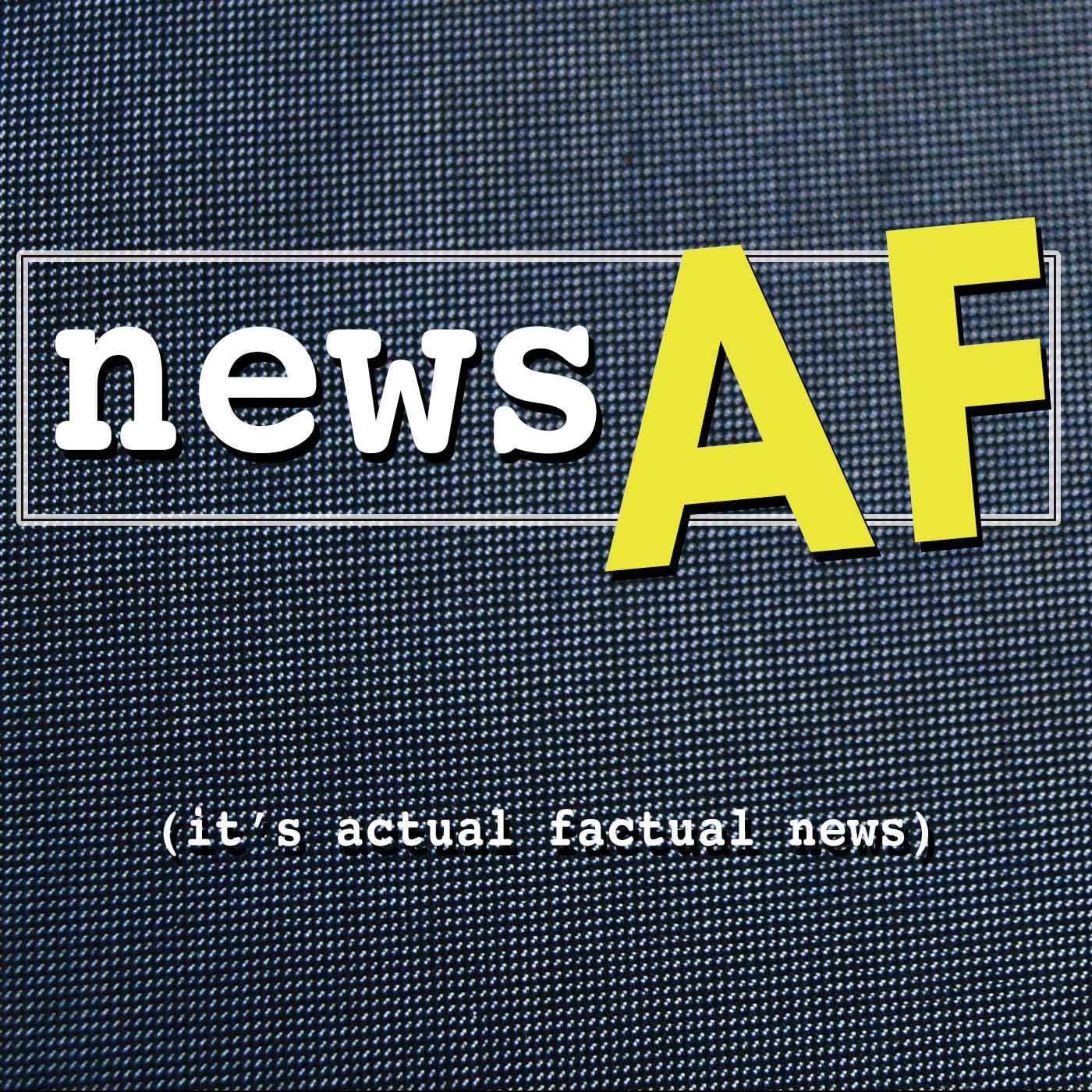 News AF - The Internet's Best News Stories that are Actual Factual News
Actual Factual News from Rob Cesternino, Tyson Apostol & Danny Bryson
Actual Factual News from the NewsAF Team #NewsAF