News AF | Fines for Peeing in Airline Seats are News AF – March 16, 2021
Welcome back to your weekly news update with your most actual factual news reporters, Rob Cesternino, Tyson Apostol, and Danny Bryson. When travel becomes safe again, here's one tip to save you some money: do not pee in your airline seat. According to Forbes, peeing in an airline seat can result in a fine of up to a quarter million dollars and even jail time! Perhaps you should consider using the lavatory like everyone else or holding it in until you reach your destination.
What's the craziest story you heard this week? Share your opinions with us on Twitter by tagging @RobHasAPodcast and using the hashtags #RHAP and #NewsAF! And while you're at it, follow the News AF team: Rob (@robcesternino), Tyson (@TysonApostol), Danny (@dannybryson).
Show Links:
Peeing in your airline seat carries a hefty fine
New Invasive species in Florida
Are you ready for Tarchup or Hanch?
Ukraine couple handcuffs themselves together
High emotional intelligence prevents fake news
Need to catch up on more Actual Factual news?
News AF | The Goop Restaurant is News AF – March 9, 2021
News AF | Robot Job Interviews are News AF – March 2, 2021
News AF | Fake Snow TikTok is News AF – February 23, 2021
News AF | The Uncool Crying Emoji is News AF – February 16, 2021
Stay up to date:
Subscribe to News AF on iTunes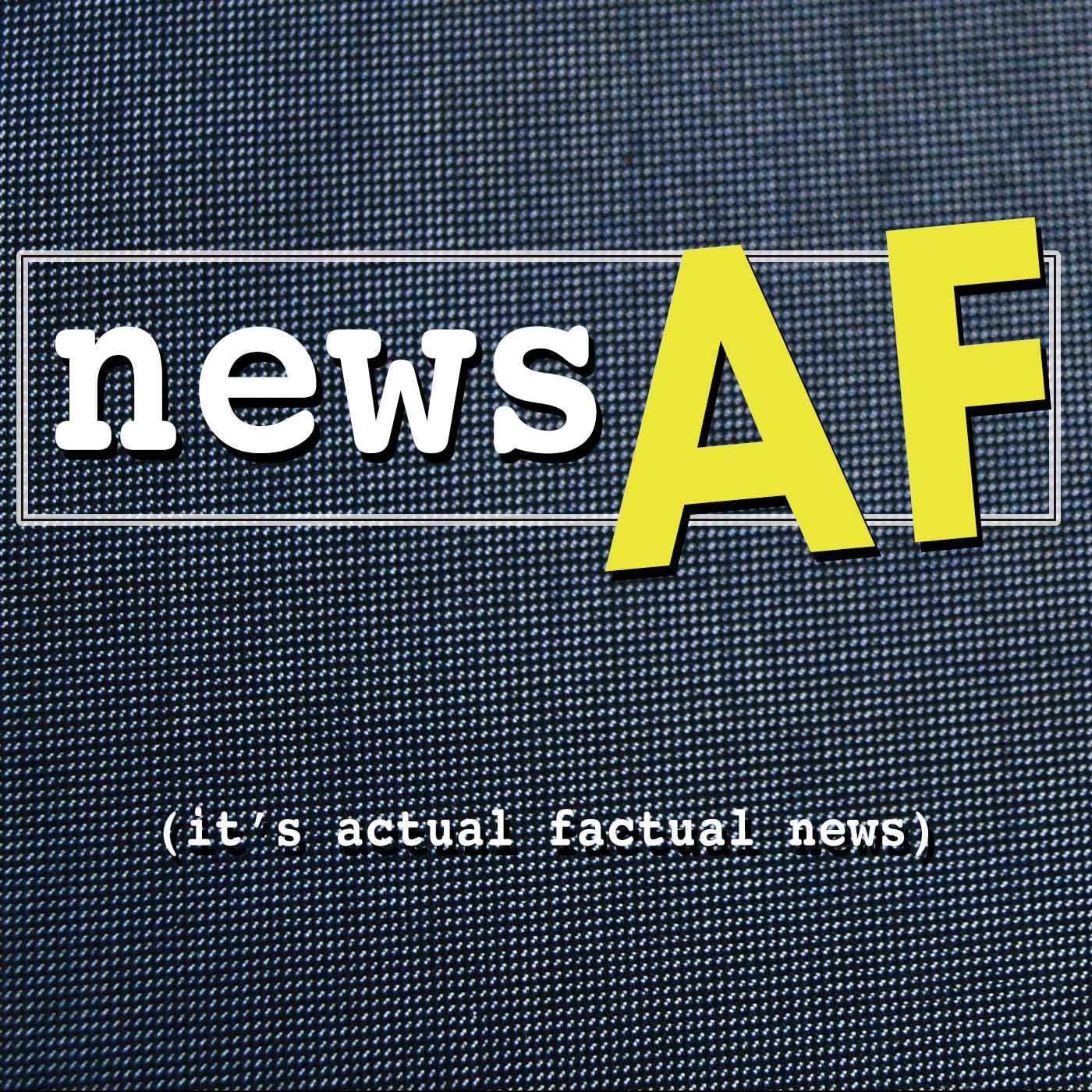 News AF - The Internet's Best News Stories that are Actual Factual News
Actual Factual News from Rob Cesternino, Tyson Apostol & Danny Bryson
Actual Factual News from the NewsAF Team #NewsAF