News AF | Rick Devens is News AF – June 1, 2021
With Rob on the move, Tyson and Danny are joined by Survivor's Rick Devens (@Rick_Devens) to talk about all the most outrageous news from the first week of June!
What's the craziest story you heard this week? Share your opinions with us on Twitter by tagging @RobHasAPodcast and using the hashtags #RHAP and #NewsAF! And while you're at it, follow the News AF team: Rob (@robcesternino), Tyson (@TysonApostol), Danny (@dannybryson).
Need to catch up on more Actual Factual news?
News AF | $100 Disney Sandwich is News AF – May 25, 2021
News AF | Twitter Blue is News AF – SUNDAY, May 16, 2021
News AF | Having 150 Friends is News AF – May 11, 2021
News AF | Record Setting Unruly Passengers is News AF – May 4, 2021
News AF | Good News for Gossipers is News AF – April 28, 2021
News AF | Realistic Muscle Suit is News AF – April 20, 2021
News AF | Domino's Pizza Delivery Robots are News AF – April 13, 2021
News AF | Ketchup Shortage is News AF – April 6, 2021
News AF | Wives AF – March 30, 2021
News AF | Shrimpamon Toast Crunch is News AF – March 23, 2021
News AF | Fines for Peeing in Airline Seats are News AF – March 16, 2021
News AF | The Goop Restaurant is News AF – March 9, 2021
News AF | Robot Job Interviews are News AF – March 2, 2021
News AF | Fake Snow TikTok is News AF – February 23, 2021
Stay up to date:
Subscribe to News AF on iTunes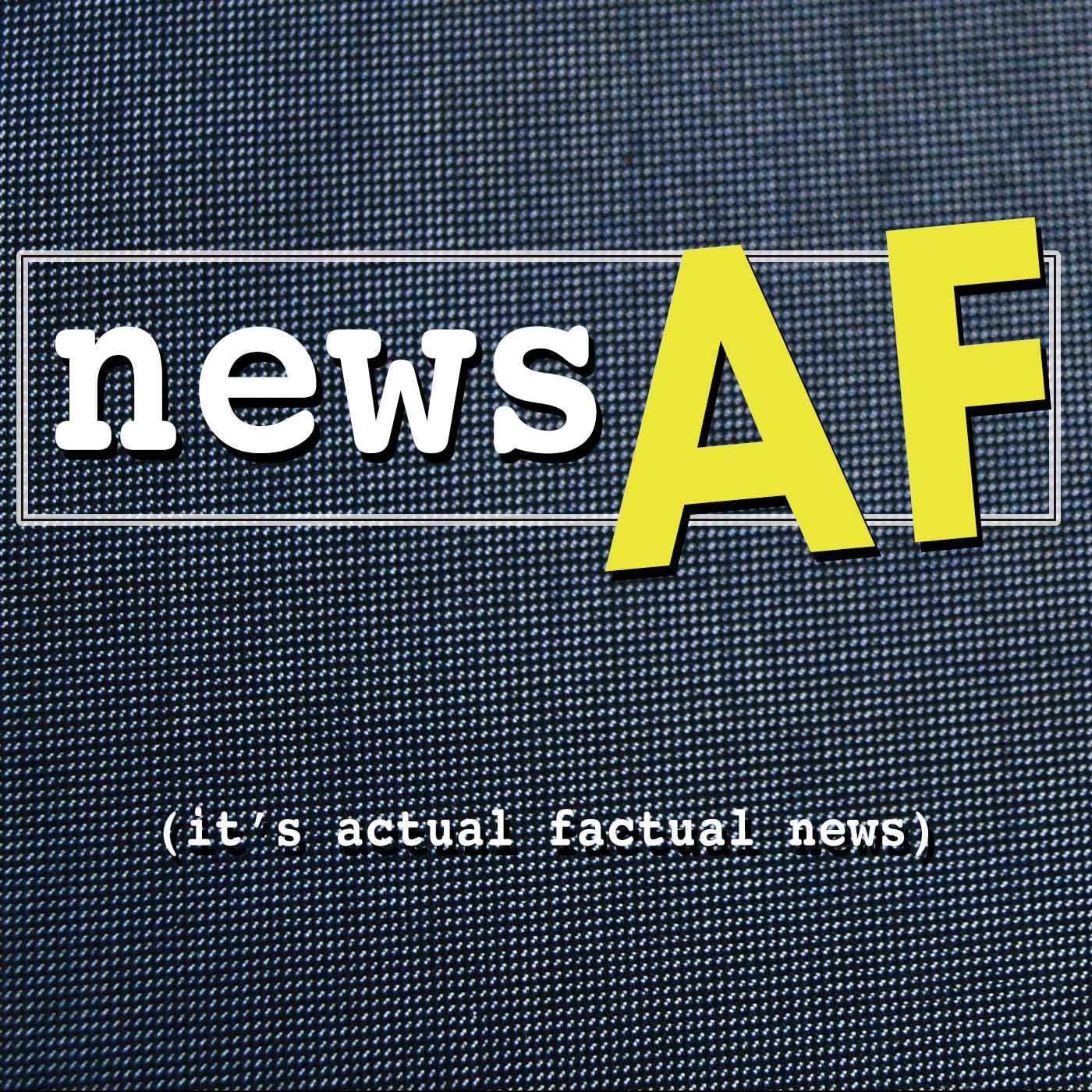 News AF - The Internet's Best News Stories that are Actual Factual News
Actual Factual News from Rob Cesternino, Tyson Apostol & Danny Bryson
Actual Factual News from the NewsAF Team #NewsAF