Big Brother Canada's Jordan Parhar talks with BB18's Victor Arroyo about his rollercoaster of a summer in the Big Brother house!
Jordan is joined by Alex Kidwell, Taran Armstrong and America's Favorite Player from Big Brother 18 Victor Arroyo to talk about his journey in the BB house week by week. After getting into how Victor ended up on the show they get into:
Victor's game plan going into the house
Why his attitude seemed to shift when he returned for the first time
What ultimately caused him to turn on Paulie
Why he didn't continue to pretend that he and Paul weren't on good terms
And much more!
BBOTT RECAP LIVE!
Join Jordan Parhar, Rob Cesternino and the Live Feed Correspondents for a IN-PERSON Recap of Big Brother LIVE!
Click image to get your tickets.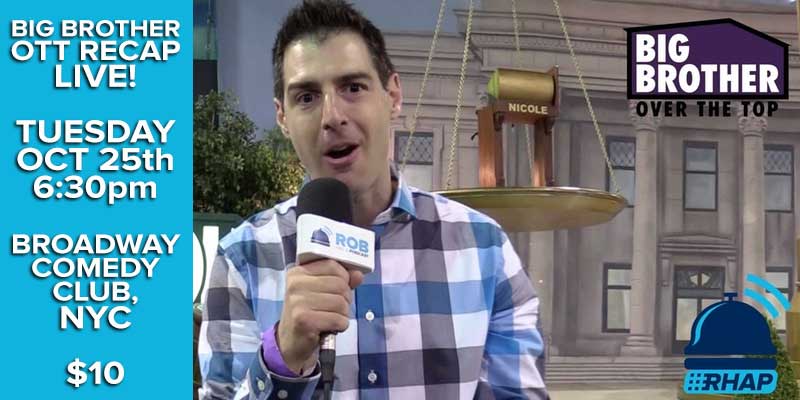 CBS All Access Big Brother OTT Schedule
(click image for larger view)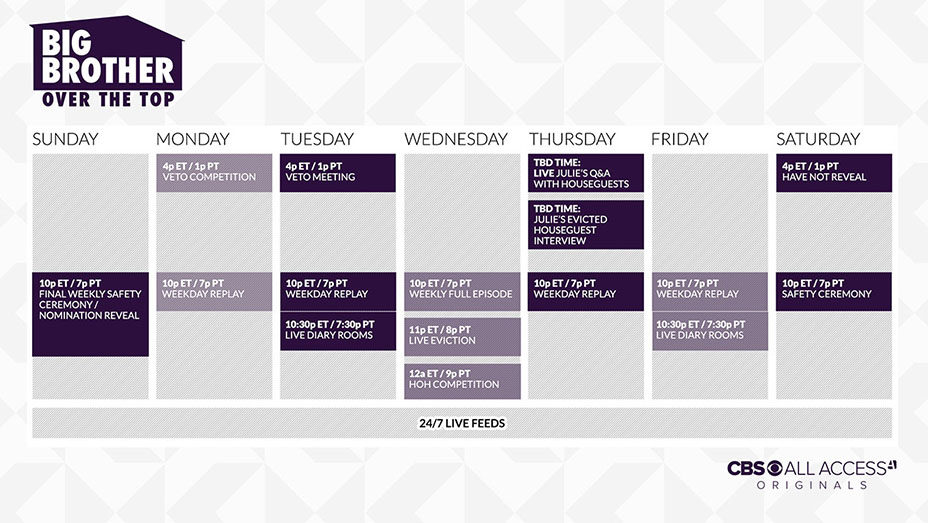 How to Help Support RHAP