Big Brother Canada's Jordan Parhar and the Live Feed Correspondents (Alex Kidwell, Taran Armstrong and Brent Wolgamott) catch you up on the happenings from Big Brother OTT LIVE!
Jordan is joined by The LFC (Alex Kidwell, Brent Wolgamott and Taran Armstrong) to provide you with a Week 4 weekend update as to what's happening within the Big Brother Over The Top House. After discussing Kryssie's expected nominations they get into:
Whether Alex throwing Scott under the bus right away is a good or bad move
Shelby's rising stock
Why it might be a good idea to make Justin a Have Not next week
Why Taran is basic
Alex's love for Scotland
And much more!
Join Us for a IN-PERSON Recap of Big Brother LIVE!
Click image to get your tickets.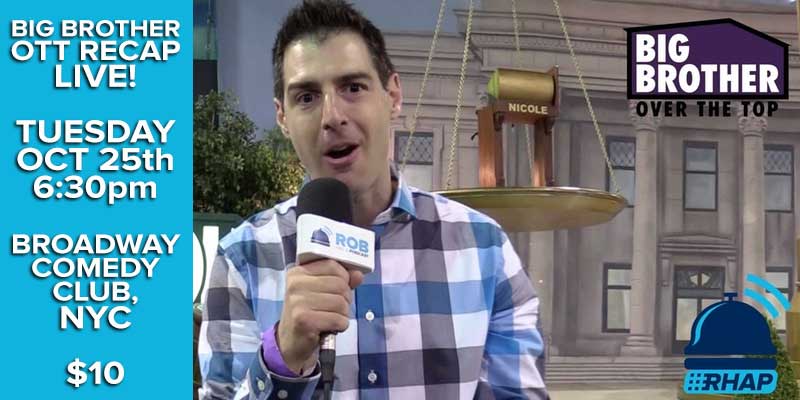 CBS All Access Big Brother OTT Schedule
(click image for larger view)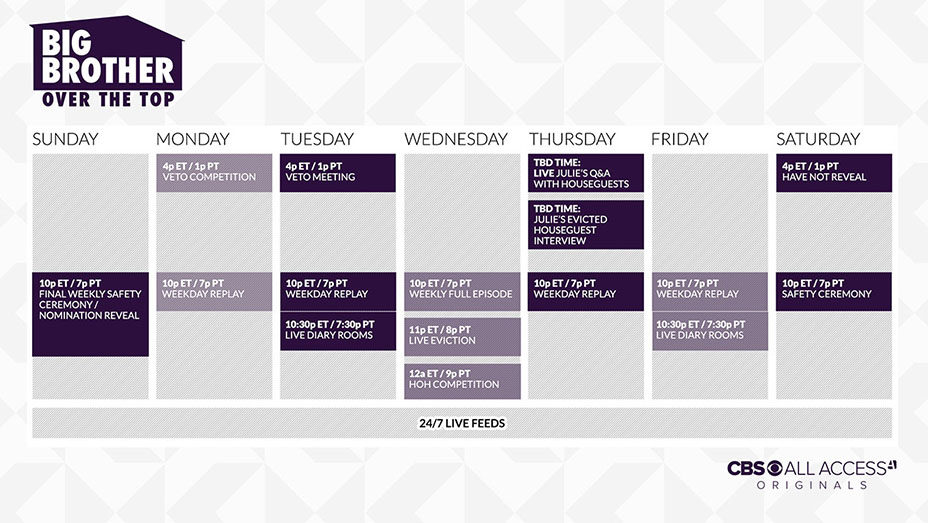 How to Help Support RHAP