Big Brother Canada's Jordan Parhar and the Live Feed Correspondents (Alex Kidwell, Taran Armstrong and Brent Wolgamott) catch you up on the happenings from Big Brother OTT LIVE!
Jordan is joined by The LFC (Alex Kidwell, Brent Wolgamott and Taran Armstrong) to discuss what's been happening over the weekend in Week 6 of Big Brother Over The Top. After briefly discussing how thankful they are that Alex is okay after getting into a car accident they get into:
How nominations are different this week with the Co-HOH's
Why America putting up Alex could be a bad thing for Danielle's game
Who they're endorsing as America's nominee this week and why
The likelihood of Jason and Justin surviving the double eviction
Alex Kidwell's favorite boy bands
And much more!
CBS All Access Big Brother OTT Schedule
(click image for larger view)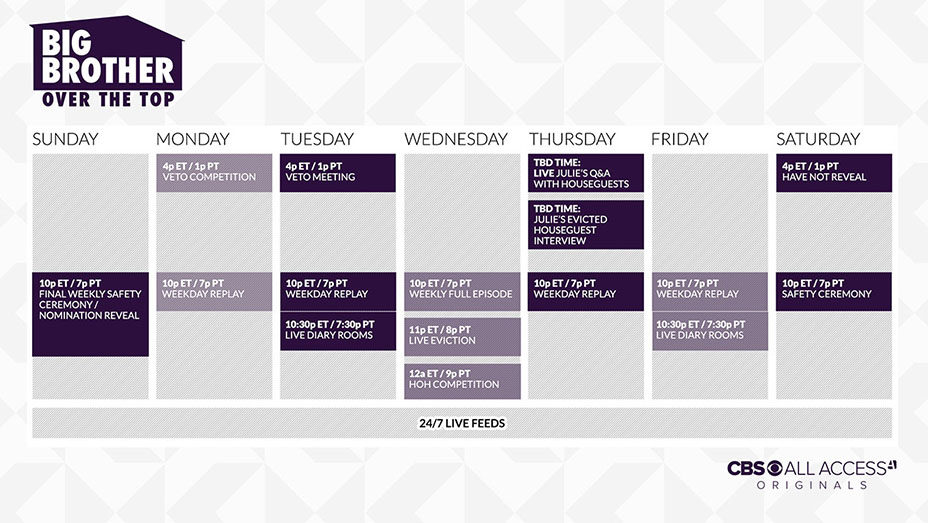 How to Help Support RHAP