Special Guest Johnny Mac (@RockstarDMD) of BB17 and Live Feed Correspondents (Alex Kidwell & Taran Armstrong) catch you up on the happenings from Big Brother OTT LIVE!
Jordan is away at his friend's wedding this weekend, so Alex Kidwell fills in as host of this Sunday's LFC Roundtable Show. Brent also happens to be away as well, so special guest John McGuire from Big Brother 17 joins Alex and Taran to give his takes on the Big Brother Over The Top houseguests and the season as a whole.
Don't forget to join us LIVE Wednesday at 9:15PM Pacific / 12:15AM Eastern as we recap the live eviction!
CBS All Access Big Brother OTT Schedule
(click image for larger view)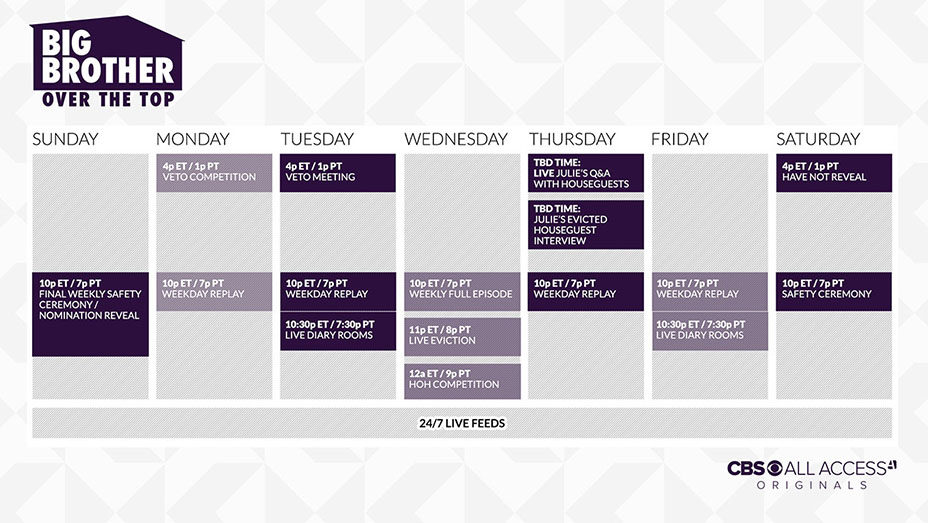 How to Help Support RHAP