News AF | Needles in Kit Kat is News AF – Nov 2, 2021
Rob, Tyson, and Danny talk about needles found in a Kit Kat chocolate bar and all the most outrageous news from the first week of November!
What's the craziest story you heard this week? Share your opinions with us on Twitter by tagging @RobHasAPodcast and using the hashtags #RHAP and #NewsAF! And while you're at it, follow the News AF team: Rob (@robcesternino), Tyson (@TysonApostol), Danny (@dannybryson).
Need to catch up on more Actual Factual news?
News AF | Strawberry Pop-Tarts are News AF – Oct 26, 2021
News AF | Gory Halloween Houses are News AF – Oct 19, 2021
News AF | Shatner in Space is News AF – Oct 12, 2021
News AF | Ireland Clown Shortage is News AF – Oct 5, 2021
News AF | Paying at Taco Bell with Dogecoin is News AF – September 28, 2021
News AF | TikTok Trends are News AF – September 21, 2021
News AF | Potty Training Cows is News AF – September 14, 2021
News AF | Pizza Blob is News AF – September 7, 2021
News AF | Sexy Mumbling is News AF – September 1, 2021
News AF | Tesla Bots are News AF – August 24, 2021
News AF | Alligator Rescue at Kids Birthday is News AF – August 17, 2021
News AF | Non Showering Celebrities are News AF – August 10, 2021
News AF | Newest Titanic Victims are News AF – Aug 3, 2021
News AF | $200 French Fries are News AF – July 27, 2021
News AF | Cardboard Olympic Beds are News AF – July 20, 2021
News AF | Magic Eraser Teeth Whitening is News AF – July 13, 2021
News AF | Sponsored Dreams are News AF – July 7, 2021
News AF | Tour de France Crash is News AF – June 30, 2021
News AF | Subway Fish Fraud is News AF – June 23, 2021
News AF | Ultimate Slip N Slide is News AF – June 15, 2021
News AF | Half of Americans Believe Dinosaurs are Alive is News AF – June 8, 2021
News AF | Bigfoot Bounty is News AF – June 1, 2021
News AF | $100 Disney Sandwich is News AF – May 25, 2021
News AF | Twitter Blue is News AF – SUNDAY, May 16, 2021
News AF | Having 150 Friends is News AF – May 11, 2021
News AF | Record Setting Unruly Passengers is News AF – May 4, 2021
Subscribe to News AF on iTunes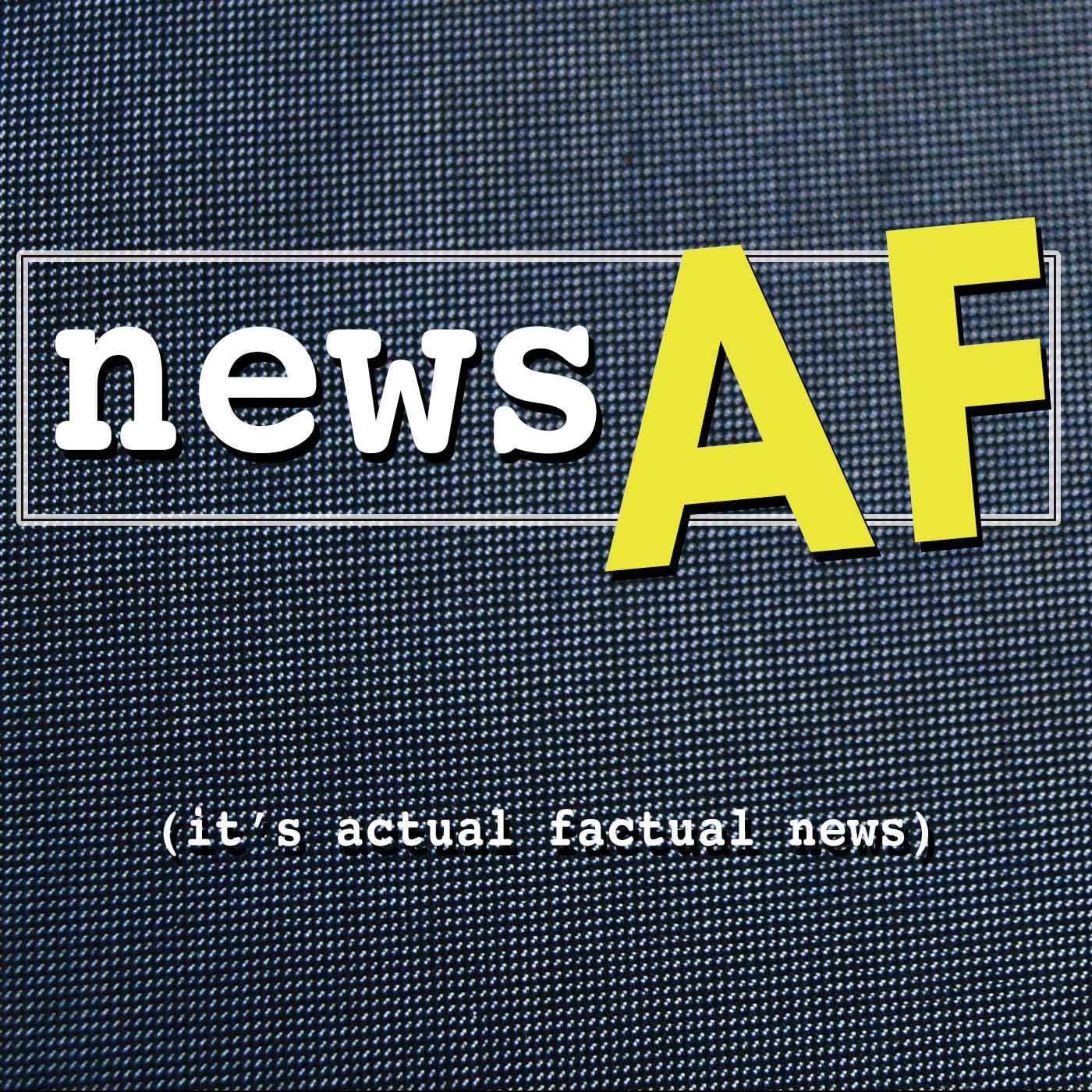 News AF - The Internet's Best News Stories that are Actual Factual News
Actual Factual News from Rob Cesternino, Tyson Apostol & Danny Bryson
Actual Factual News from the NewsAF Team #NewsAF