News AF | Strawberry Pop-Tarts are News AF – Oct 26, 2021
Rob, Tyson, and Danny talk about the lack of strawberries in Strawberry Pop-Tarts and all the most outrageous news from the last week of October!
What's the craziest story you heard this week? Share your opinions with us on Twitter by tagging @RobHasAPodcast and using the hashtags #RHAP and #NewsAF! And while you're at it, follow the News AF team: Rob (@robcesternino), Tyson (@TysonApostol), Danny (@dannybryson).
Need to catch up on more Actual Factual news?
News AF | Gory Halloween Houses are News AF – Oct 19, 2021
News AF | Shatner in Space is News AF – Oct 12, 2021
News AF | Ireland Clown Shortage is News AF – Oct 5, 2021
News AF | Paying at Taco Bell with Dogecoin is News AF – September 28, 2021
News AF | TikTok Trends are News AF – September 21, 2021
News AF | Potty Training Cows is News AF – September 14, 2021
News AF | Pizza Blob is News AF – September 7, 2021
News AF | Sexy Mumbling is News AF – September 1, 2021
News AF | Tesla Bots are News AF – August 24, 2021
News AF | Alligator Rescue at Kids Birthday is News AF – August 17, 2021
News AF | Non Showering Celebrities are News AF – August 10, 2021
News AF | Newest Titanic Victims are News AF – Aug 3, 2021
News AF | $200 French Fries are News AF – July 27, 2021
News AF | Cardboard Olympic Beds are News AF – July 20, 2021
News AF | Magic Eraser Teeth Whitening is News AF – July 13, 2021
News AF | Sponsored Dreams are News AF – July 7, 2021
News AF | Tour de France Crash is News AF – June 30, 2021
News AF | Subway Fish Fraud is News AF – June 23, 2021
News AF | Ultimate Slip N Slide is News AF – June 15, 2021
News AF | Half of Americans Believe Dinosaurs are Alive is News AF – June 8, 2021
News AF | Bigfoot Bounty is News AF – June 1, 2021
News AF | $100 Disney Sandwich is News AF – May 25, 2021
News AF | Twitter Blue is News AF – SUNDAY, May 16, 2021
News AF | Having 150 Friends is News AF – May 11, 2021
News AF | Record Setting Unruly Passengers is News AF – May 4, 2021
Subscribe to News AF on iTunes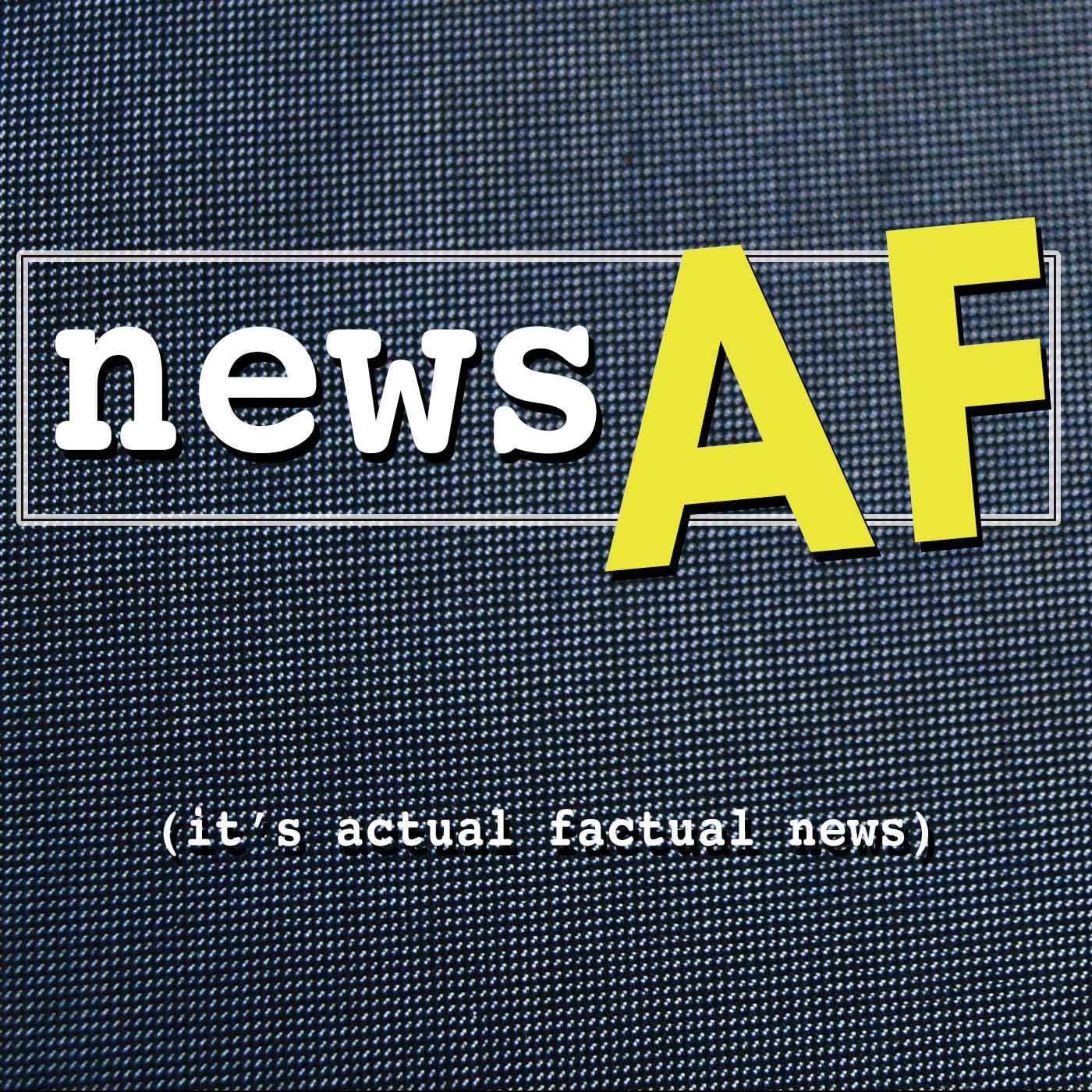 News AF - The Internet's Best News Stories that are Actual Factual News
Actual Factual News from Rob Cesternino, Tyson Apostol & Danny Bryson
Actual Factual News from the NewsAF Team #NewsAF