Winner of Survivor: The Amazon (Season 6): Jenna Morasca
Jenna Morasca was named the winner of Survivor: The Amazon (Season 6) during the finale on May 11, 2003. She defeated runner-up Matthew von Ertfelda by a vote of 6-1. At the time of her win, Jenna was a 21-year-old swimsuit model from Bridgeville, Pennsylvania. Jenna played an under-the-radar game at the start, but won four Individual Immunity challenges to prove her ability as a challenge threat, and help grant her the win. Jenna is still the youngest woman to ever win the game.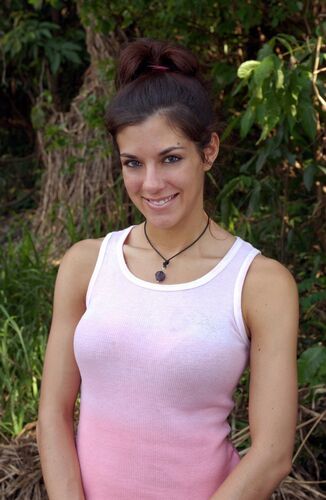 In addition to Survivor: The Amazon, Jenna competed on Survivor: All-Stars (Season 8). She quit the game due to her mother's failing health on day 9, finishing in 16th place.
She also appeared on The Amazing Race 19 with fellow Survivor winner Ethan Zohn, where they finished in 10th place after being eliminated on the second leg.
Jenna Morasca's Appearances on Rob Has a Podcast