Ten years ago, Jenna Morasca was about to go on a run in the endgame of Survivor: The Amazon. Now, as a viewer, what does she see happening in the endgame of Survivor: Philippines? Rob and Jenna discuss the latest episode and the family visit on this episode of Rob Has a Podcast.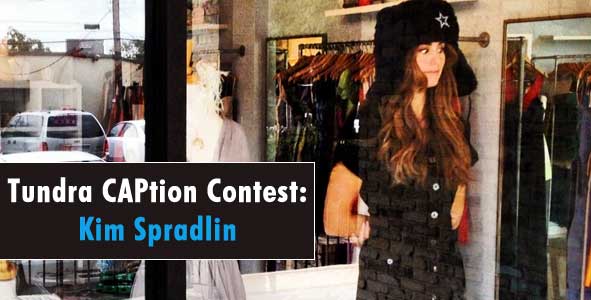 Rob starts the interview by mentioning how this is their ten year reunion of their game in The Amazon and the season commentary they have been working on. Turning to the Philippines, Rob wants to know if Jenna is annoyed as he is about all of the conversations about playing with one's head instead of with their heart. Rob asks Jenna what her feeling are about Abi-Maria Gomes. Jenna says that she likes Abi-Maria and has been in contact with her. Jenna feels as though they are kindred spirits since everybody was looking to vote out Jenna at one point during Survivor: The Amazon.
Turning to the family visit, Rob and Jenna discuss the impact that Lisa Whelchel's brother, Justice and Mike Skupin jr. had on the episode. After Malcolm Freberg selected those two to accompany them to the camp, Lisa and Mike Skupin Sr. plotted to vote Malcolm out of their game – only having an act of God – or Malcolm winning immunity throw the plan off. Rob and Jenna discuss why winning a reward challenge is a no-win situation on Survivor while recalling their own loved ones visit from Survivor: The Amazon.
As a fellow old school Survivor player, Rob asks Jenna if she's had any memorable interactions with Mike Skupin. Jenna recalled a story where she Mike advice NOT to go back on Survivor is the past when his mom was in failing health. Jenna prevented Mike from having a similar situation to what she went through during Survivor: All-Stars. Rob also shares a much less impressive story about one of his encounters with Mike Skupin.
Turning to the final five, Rob tells Jenna how it makes all the sense in the world for either Malcolm and Denise or Lisa and Mike to join with Abi-Maria this week to take out the other twosome. Rob wants to know if either pair will employ this strategy, which is the right way to get to the end. Rob and Jenna start looking ahead to the finals and breaking down some of the various final 2 pairings that could come up. Rob thinks Malcolm could beat anybody but then tries to determine who would win between Mike Skupin and Denise Stapley in the finals.
Finally, Jenna answers a number of questions from the listeners of Rob Has a Podcast submitted to us from our Facebook Fan Page.
Show Links:
The Unauthorized Survivor: The Amazon DVD Commentary – Preview the first episode of commentary from Rob and Jenna For Free
AudiblePodcast.com/RHAP – Get a free audiobook download when you sign up for Audible.