Watch the Show on YouTube     –      RSVP for the LIVE Event
Rob Cesternino and Brian Lynch are back to break down the first eviction of Big Brother 16, and they'll review all the tapes from tonight with Big Brother 14's winner, Ian Terry!
Joey Van Pelt becomes the first player evicted from the Big Brother 16 House by a vote of 13-0; Amber and Donny win the 2nd week's HoH after a Tape Review
On tonight's first live eviction of the summer, Joey Van Pelt became the first houseguest sent packing on BB16 by a unanimous 13-0 vote. Rob would have actually preferred that tonight's eviction had been pretaped as Joey's ousting was such a foregone conclusion that having to hear all 13 votes come in for her (and for Julie to try to pretend anyone might throw her a sympathy vote) was very boring for both him and Ian. Both also think that this would have been a perfect opportunity for someone to cast a hinky vote to stir up paranoia. Rob is also not necessarily surprised that it didn't happen, though, as loose cannon players like Zach are protected by the safety of The Bomb Squad which is already on its way to blowing up in everybody's faces anyway.
Rob and Ian both thought that Joey's decision to unleash her alter ego "Alex" on the house was a pretty dumb move. Ian was surprised that Joey actually thought this would be a funny way to rally support from the girls in the house, as treading toward the side of the crazy outburst is usually a move reserved for players who are certain they're going home. Despite her poor gameplay, Rob thinks it was a little unfair for Julie to claim fans were calling Joey's gameplay some of the worst in Big Brother history. Brian agrees, since Devin is also a contestant on this season of the CBS program Big Brother. Rob and Ian also found Joey's eviction interview with Julie to be among the most awkward ever on the show, with Ian claiming she didn't understand the game enough to even carry on a basic conversation about how she tried to play.
A much-discussed story from the live feeds finally made it onto the show tonight – the no-mance between Caleb and Amber. Ian and Brian both thought that while the show likely didn't portray the relationship with the accurate level of creepiness or maliciousness on Caleb's part, Brian feels this could only be the tip of the iceberg for this relationship being show on the TV show – that is, if the producers and editors can make any sense out of what this relationship actually is.
Ian and Brian are at odds over whether or not Devin being one of the two new Head of Households will be good for the games of some of the houseguests. Ian is convinced that Devin becoming HOH could fail spectacularly, leading to him being backdoored and having one of the swiftest downfalls of any contestants in the show's history. But Brian feels that with Devin as one of the most targeted people in the house, it's in the best interest of people to keep him around because he will always be on people's radar more than they will be. Ian counters that there's nobody in the house thinking this way, and that Devin is a backdoor target for almost everyone. He reports that Devin called a house meeting on the live feeds last night, crying in front of the entire house out of guilt from accusing Donny of lying about who he is (among other reasons). With Amber and Devin likely having opposing nominees, Ian feels this week's egg draw for nominations will be very crucial.
To #RHAP up their first eviction recap of BB16, Rob, Ian and Brian take your questions: where is Amber's head at going into nominations? Why wasn't the instant replay of Cody's foot falling off the balance beam shown after the commercial? Should we be strapping in for another season of boring unanimous votes? And with Donny becoming the newest member of Team America, are the Ariana Grande fans asleep at the switch? Plus, Ian breaks down his chart detailing the complicated web of hopeless romantics in the house so far – it's only on Rob Has a Podcast's first Big Brother eviction recap of the season!
Special Thanks to Brendan Noel for tonight's episode recap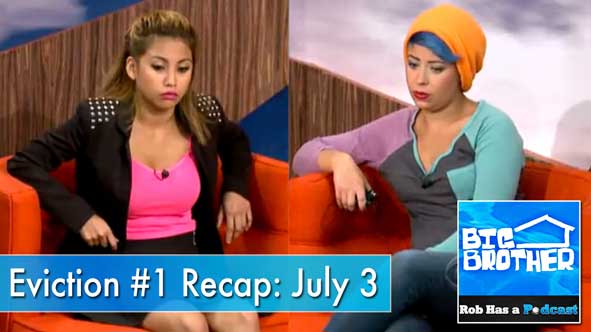 Sign Up for Big Brother Live Feeds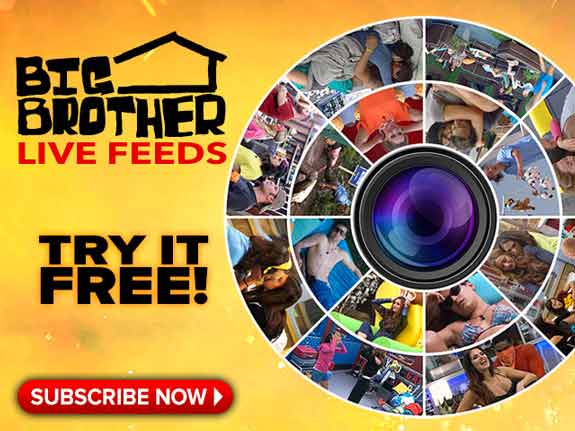 Get More Information about RHAP's Live Feed Bingo