Watch on YouTube    |    RSVP for Big Brother RHAPpy Hour with Jordan Parhar
Big Brother Canada's Jordan Parhar hosts weekly coverage of Big Brother coverage on Reality TV RHAP-ups.  Jordan is joined by Rob Has A Podcast Live Feed Reporters Taran Armstrong & Alex Kidwell Big Brother Canada 2 Winner Jon Pardy to breakdown this week's BB17 action.
Join us every Friday at 7pm ET / 4pm PT.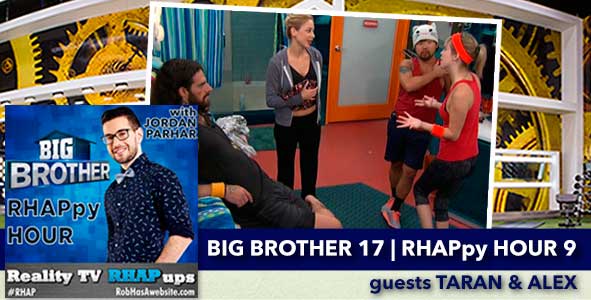 Join us EVERY Friday at 7e/4p.[/caption]