Winner of Survivor: Cagayan (Season 28): Tony Vlachos
Tony Vlachos was named the winner of Survivor: Cagayan (also known as Survivor: Cagayan—Brawn vs. Brains vs. Beauty) (Season 28) during the finale on May 21, 2014. He defeated runner-up Woo Hwang by a vote of 8-1. At the time of his win, Tony was a 39-year-old police officer from Jersey City, New Jersey. Tony played a very high-profile game throughout, found several hidden immunity idols, swore on many relatives, and even constructed a "spy shack" to eavesdrop on his fellow castaways. All of this hyperactive gameplay culminated in him convincing Woo to take him to the Final Tribal Council and garnered him the win.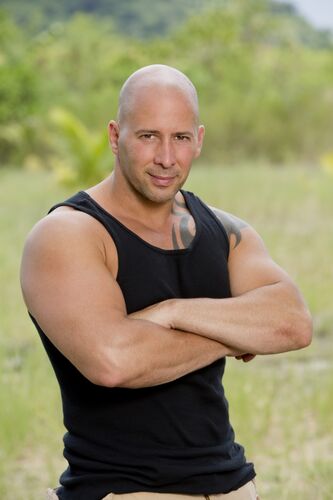 In addition to Survivor: Cagayan, Tony competed on Survivor: Game Changers (Season 34). He was voted out on Day 6, finishing in 19th place.
Tony Vlachos's Appearances on Rob Has a Podcast