The Great British Bake-Off | Series 11, Episode 7 | Evie James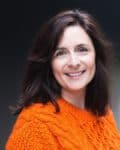 Haley, Emily and Curt jump in the wayback machine with their deep fryers and ice cream makers to discuss 1980s Week (aka "Episode 7") on Series 11 of The Great British Bake-Off.  Joining them this week is the podcast's first honest-to-goodness Brit, Evie James (@eviebethanyjames on Instagram), to bring some local perspective on the show, including whether Paul Hollywood is a national treasure and if "finger cakes" should be referred to solely via emojis.
This season's cast includes:
Dave, 30, Hampshire
Hermine, 39, London
Laura, 31, Kent
Linda, 61, East Sussex
Loriea, 27, Durham
Lottie, 31, West Sussex
Makbul, 51, Greater Manchester
Marc, 51, Cornwall
Mark, 32, Liverpool
Peter, 20, Edinburgh
Rowan, 55, Worcestershire
Sura, 31, London
Share your Great British Bake-Off thoughts with us on Twitter by tagging 
Reality TV RHAPups 
@rhapups
 and using the hashtags #RHAPup and #RHAP!
Whip up some more Great British Bake-Off coverage: 
The Great British Bake-Off | Series 11, Episode 6 | Tina Zaccardi
The Great British Bake-Off | Series 11, Episode 5
The Great British Bake-Off | Series 11, Episode 4
The Great British Bake-Off | Series 11, Episode 3
The Great British Bake-Off | Series 11, Episode 2
The Great British Bake-Off | Series 11, Episode 1
The Great British Baked-Off | Preview
Subscribe to
Beyond Top Chef All Stars RHAP-up Podcast
Or subscribe with your favorite app by using the address below