After last night's jam packed Survivor Philippines Finale, the Final Four spoke with Rob Cesternino for their official Rob Has a Podcast Exit Interview.  Below is a description and timecode for each of the four interviews:
Winner Denise Stapley (2:50)
The winner of Survivor Philippines, Denise Stapley, gets our show started this morning.  Rob asks Denise about how he lost faith in her when she said she didn't want Abi-Maria in the finals because she wanted to keep the good players, but redeemed herself when she was able to get rid of Malcolm at the final four.  Rob wants to know if Denise would have seriously forced a 2-2 tie at the final four if Malcolm had given her a more solid answer.
Rob discussed with Denise why Jonathan Penner seemed to have hard feelings for her and called her a bitch, though he did vote for her in the end.  Later, Denise discusses why she was not able to work with Abi-Maria at all in the game.  Going back before the merge, Rob discusses with Denise how she was able to stay off the chopping block at Kalabaw and some of her tactics she used dealing with Russell Swan early in the game.  Finally, Denise reveals to Rob her plans for what she's going to do as a newly minted Survivor Winner.
Mike Skupin (19:40)
Rob talks to the former Survivor: The Australian Outback standout about his time on the show and Mike wants to discuss why he felt like this season's jury seemed especially bitter.  Rob wanted to know if Mike felt like the jury didn't award the game to the best player and Mike felt like Denise road coattails more in the game to get to the end and was surprised that the jury did not award his gameplay in getting to the end.  Rob wants to know why Mike and Lisa didn't try to get to the end of the game with Abi-Maria Gomes instead of Denise but Mike felt like Abi was a bigger threat because she already had Pete and Artis' vote locked up.  Plus, Mike reveals why he didn't want to vote out Denise at the final five.
Rob also discusses with Mike whether he had a conscious change in strategy from the one that he used in Australia.  Mike discusses some of the early troubles he had in the game at Tandang as well.  Rob wanted to know from Mike how he was able to upset Artis Silvester so much and Mike says that he still has no idea.  Finally, Rob wanted to know why RC Saint-Amour didn't vote for Skupin to win the game and Mike thought it might have had something to do with another player smearing him at the dreaded Ponderosa.
Lisa Whelchel (36:55)
The former star of "The Facts of Life" Joins Rob to talk about her journey on Survivor this season.  Rob begins by asking Lisa if she might have thought that she was going to be the winner of the season and Lisa did not expect to win the game.  Rob wanted to know why they didn't end up getting rid of Denise at the final 5 like she, Skupin and Malcolm planned to do, but Lisa felt like they needed to keep Denise to try and beat Malcolm in the final immunity challenge.
Rob got to ask Lisa about some of the tough questions she faced on the jury from Jonathan Penner and Jeff Kent and what were the reasons why they were so tough on her.  Finally, Rob wanted to know what Lisa is going to be working on next and if she would ever consider returning to Survivor as an all-star.
Malcolm Freberg (54:15)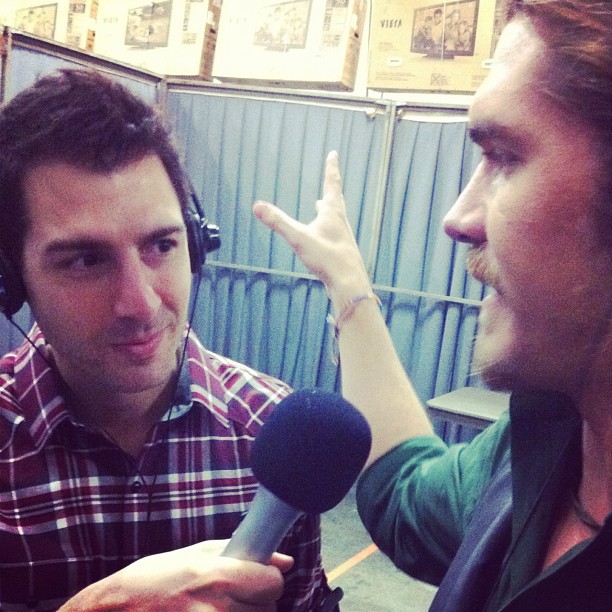 Lots of folks were disappointed when Malcolm Freberg was eliminated from the game at the Final 4.  Malcolm joins Rob to talk about what went on in the game after a long night of partying.  Rob wants to know why Malcolm didn't go through with voting out Denise at the final four.  Malcolm reveals that he was trying to get Mike and Lisa to agree to vote out Denise in the next round.  Malcolm felt like once he had gotten Lisa and Skupin to go along with his plan, he felt like he had already won the game.  Malcolm also explains why he didn't lie to Denise at the final four of the game.
Malcolm discusses with Rob the way that he was able to get Mike Skupin and Lisa Whelchel to stay loyal to him until the final four by taking advantage of their bonds to family and faith.  Malcolm also explains what a thrill it was for him to go and be on Survivor after watching the show for such a long time.  Plus, Malcolm discusses when Lisa found his hidden immunity idol and how that almost cost him the game.
Season Wrap-Up (1:09:50)
Finally, Rob wraps up another season of Survivor podcasting by discussing some comments that rang a bell that were said by Jonathan Penner at the final tribal council.  Plus, Rob previews whats coming in the world of Rob Has a Podcast in January.