Survivor 2014:
The 7 Things You Need to Know about
Survivor: San Juan Del Sur
[/caption]
The return of Survivor is right around the corner and Rob Cesternino and Josh Wigler are back to tell you the 7 Things You Need to Know about Survivor: San Juan Del Sur.
Survivor: San Juan Del Sur brings the Blood vs Water format back to the game and includes controversial Major League Baseball Player John Rocker, Natalie and Nadiya from The Amazing Race and an actor from Broadway's Spiderman: Turn out the Dark.
Rob and Josh reveal the 7 things that you need to know before the 90-minute premiere of Survivor 29 on Wednesday, September 24th.
Also, Check out Josh's initial cast preview on Parade.com
1.  Former Atlanta Braves pitcher John Rocker is on the show and he doesn't like New Yorkers and People Who Aren't White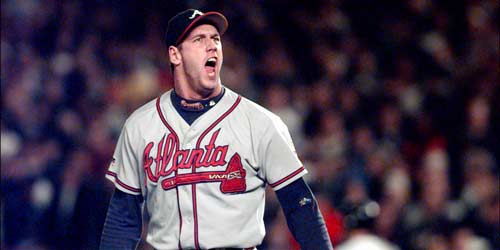 Notorious for his actions off the field more so for his accomplishments on the field, John Rocker is taking his talents to Survivor: San Juan Del Sur.  John Rocker received National attention in December 1999 after a very controversial interview in Sports Illustrated.
John Rocker was asked about playing baseball in New York and said:
I'd retire first. It's the most hectic, nerve-racking city. Imagine having to take the 7 Train to the ballpark looking like you're riding through Beirut next to some kid with purple hair, next to some queer with AIDS, right next to some dude who just got out of jail for the fourth time, right next to some 20-year-old mom with four kids. It's depressing… The biggest thing I don't like about New York are the foreigners. You can walk an entire block in Times Square and not hear anybody speaking English. Asians and Koreans and Vietnamese and Indians and Russians and Spanish people and everything up there. How the hell did they get in this country?
John Rocker has also launched a campaign to sell his "Speak English" T-Shirts and has raffled off the chance to go out drinking with him at the site of the Baseball Hall of Fame in Cooperstown, NY (As detailed by Deadspin.com)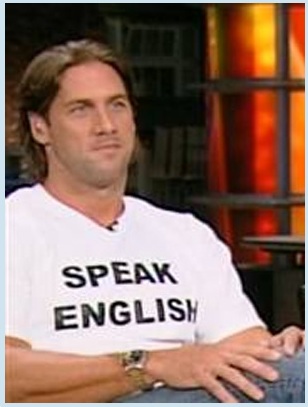 2. Natalie and Nadiya Anderson from The Amazing Race are the first Amazing Racers to compete on Survivor.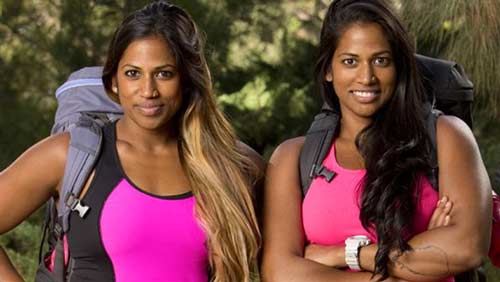 Rob Has a Podcast favorites, Natalie and Nadiya are coming to Survivor.  Appearing on Amazing Race 21, "the twinnies" became big fan favorites.  However, things did not go so well when they became the first team eliminated from Amazing Race All-Stars this spring.  While Natalie and Nadiya constantly cheer each other on (and annoy the other players in the process) they can occasionally have huge falling outs (as they did on the Amazing Race All-Stars)
Listen to Rob's Interview with Natalie and Nadiya from February
https://www.youtube.com/watch?v=nhfADtZ2cDo
3. Spider-man is Coming to Survivor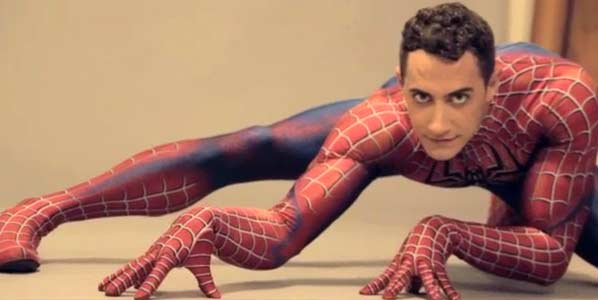 Reed Kelly is one of the actors who played Spider-man in Spider-Man: Turn Off the Dark on Broadway.  Reed is playing Survivor with his boyfriend, Josh, and they are both self-described as Gay Christians.  We can't wait to see John Rocker working with Reed and Josh.
4. Out: Redemption Island; In: Exile Island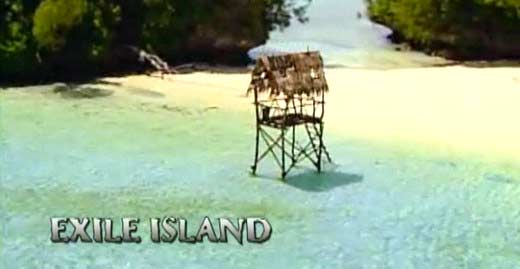 While it had been reported that Redemption Island was initially planned for this season, Dalton Ross was told by Jeff Probst that Redemption Island was out in favor of something else back in May.  We now learn that Exile Island is replacing Redemption Island for the second Blood vs. Water game.
According to CBS.com, the loved ones will compete against one another with the loser being sent to Exile Island.  The winner will receive a reward for their tribe and then select a tribe mate to spend time with their loved one on Exile.
5. The Survivors Won't be on Social Media This Season… or Ever
Jeff Probst has finally got his wish and the Survivors will not be tweeting during this season.  Perhaps due to the verbal diarrhea of the Season 28 contestants, Jeff has been adamant that he wants social media silence from the players and it looks like he's going to get it.
Rob compare the social media blackout to teaching abstinence as a method of birth control.  Rob thinks that the reality stars are going to figure out ways to use social media anyway and it might be better to educate the players about what is acceptable practice rather than shut it down entirely.
6. This Season will have 10 Men and only 8 Women
For the first time since Survivor: Fiji, the Survivor cast sports an imbalanced number of men and women. Due to a female-female team that did not pass the final medical evaluation, the women will be at a disadvantage to start the game.  If the alliances split by gender, there could be problems for the women down the road.
7. Firefighters R Us Could Happen… and there's Another Construction Worker Cop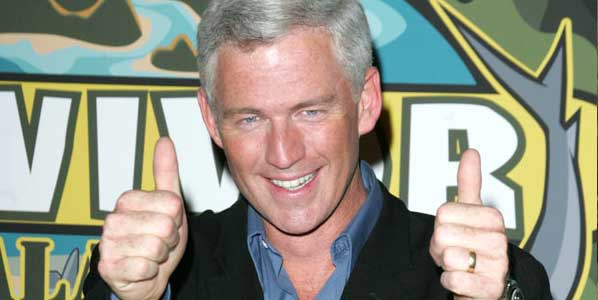 This season three of the contestants share the same occupation.  Father and Son, Wes and Keith, share the same occupation as Jeremy.  Rob thinks there is a high potential of Jeremy working with Wes and Keith.  Jeremy's wife, Val, is a police officer.  After Tony's game, it will be interesting to reveal if she tells people her true occupation.
——————
Subscribe to the Podcast:
Get 2 Weeks Free of Hulu Plus at HuluPlus.com/Rob