Rob Cesternino talks with the winner of Survivor Micronesia, Parvati Shallow and answers all of the RHAP voicemails and discusses the Survivor news with Josh Wigler
Interview with Parvati Shallow to recap Episode 7 of Survivor San Juan Del Sur
Rob welcomes Parvati back to the show to recap this week's Survivor. Parvati lets Rob know how she's been doing since moving to New York this fall.  Parvati also tells Rob about how this weekend is the big LA Fest where the Survivor soccer team is taking on the Bachelor and Amazing Race soccer team to support Grassroots Soccer
See More Information about the LA Fest Soccer Fundraiser
Rob and Parvati get in to talking about this season and Rob wants to know from Parvati if she got any vibe from Julie that she was going to quit in the pre-game.  Parvati also describes her own experiences with a quitter when Kathy Sleckman walked away from the game in Survivor: Fans vs Favorites.  Parvati goes on to discuss her memorable encounter with the Christie brothers from her pre-game interview, why she's so high on Baylor and why she's still extremely confused about what Val was doing.
Then Parvati answered a number of questions from the listeners of Rob Has a Podcast including what did Parvati think of the endurance challenge, will the gender imbalance be a problem for the women, has the game gotten easier and which of these Survivor San Juan Del Sur players have a strategy that will translate to the bedroom?
Josh Wigler Answers the RHAP Voicemails
Rob Cesternino welcomes Josh Wigler back to the podcast to answer the listener voicemails.  This season Josh is doing exit interviews with the eliminated contestants for Parade.com.
Rob and Josh answer a number of the voicemail questions including:
How can casting prevent there from being quitters on Survivor?
Why did Survivor cast Julie if they thought she might quit?
Was it damage control to tease the quit after the first episode?
Did Julie just want to quit to be with John Rocker?
How have quitters been treated differently over the course of the history of Survivor?
What is Josh's take on the Survivor Josh?
Why is Keith always spitting?
When is it okay to hoard food?
Plus, Rob and Josh review the inappropriate out-of-context clips from Jeff Probst, the week in Survivor news and recap what the players are saying on social media.
Read Josh's Exit Interview with Julie
Exit Interview with Julie McGee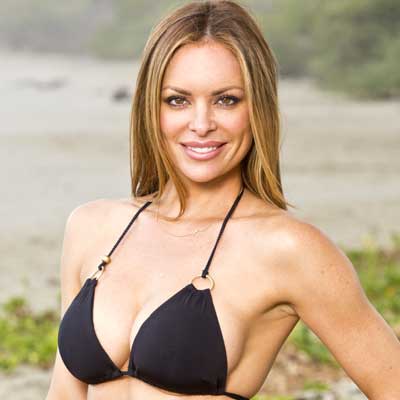 Exit Interview – 11/06 | Rob talks to Julie McGee and discusses this week in Survivor History with Jordan Kalish
Survivor Know-It-Alls from 11/05/14
Watch the Show on YouTube     –      Listen to the Podcast
Subscription Options for Rob Has a Podcast:
Miss Survivor Ballot Initiative: