Rob Cesternino talks with the latest player voted off who quit Survivor this week on our Rob has a Podcast exit interview
Exit Interview with Julie McGree who quit Survivor San Juan Del Sur in Episode 7 on November 5, 2014
After making it almost half way through the game, why would Julie decide to quit now?
What was the biggest reason that Julie wanted to leave?
Is it true that Julie wanted to leave in this episode to be reunited with John and not have to be on the Jury?
Is John Rocker that awesome that he was worth a chance to win a million dollars and certainly the opportunity to win tens of thousands of dollars in prize money?
How big of a deal was the #TrailMixScandal?
Did Missy's pitch make Julie want to quit the game even more?
Who were the other tribe mates that most got under her skin?
Was Julie instuled when John Rocker said that it bothered him to be beat by "a girl"?
What was John Rocker's reaction to learning that Julie quit the game?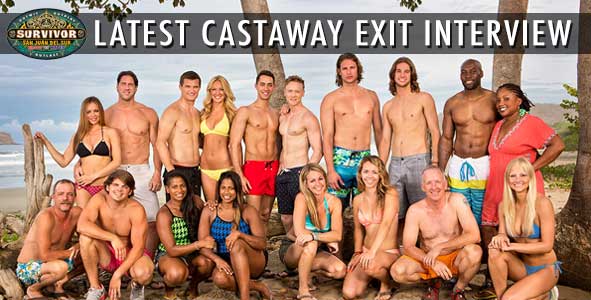 Survivor Know-It-Alls from 11/05/14
Watch the Show on YouTube     –      Listen to the Podcast
Subscription Options for Rob Has a Podcast: