Watch the Interview on Youtube
On a star-studded edition of Rob Has a Podcast, Rob welcomes Miss Survivor 2014, Andrea Boehlke, to the show for the first time as Miss Survivor to co-host this week's show.  Rob and Andrea are joined LIVE in the studio by Vytas Baskauskas making his first episode recap appearance on the show.  Finally, Rob returns to his apartment to answer your listener voicemails with the Survivor Twitter Queen, Eliza Orlins.
Vytas Baskauskas Interview
Rob and Andrea welcome Vytas to the show and Rob wants to get Vytas' take on whether or not Tony threw Spencer off his game by pulling the idol out of his bag of tricks last night.  Vytas and Andrea both think that Spencer would have played the idol anyway, but that Tony was trying to trick him. Vytas thinks Jeremiah, Spencer, and Tasha could have done a lot more to get information out of Jefra to know who to play the idol on, especially since she was up front in saying she was not going to vote with them.
Rob thinks that the Tyler Perry idol only exists because of Andrea, because Tyler Perry texted Jeff Probst after watching Survivor: Cagayan, the season in which Andrea was voted out with an immunity idol in her pocket. Vytas and Andrea agree with Rob that the only logical explanation for the existence of this special idol is to assume that Tyler Perry is an Andrea fan.
Rob brings up if there's any possibility to defuse the Tyler Perry idol before Tony makes it to the final four.  Rob mentions scenarios such as blindsiding Tony twice or potentially splitting the votes to see if there's any way the other player can ever stop Tony.
At tribal council, Spencer claimed that he, Jeremiah and Tasha would all be voting for Tony at the final tribal council.  Rob asks Vytas to compare Spencer's strategy with what Vytas told Tyson about NOT voting for him in the final tribal council. Vytas also explains that he voted for Monica to award her second place but that he knew Tyson would win. Vytas and Andrea also talk about how Tony is perceived by the other players in the game. They don't think Tony is annoying the other players or that he is hated like Russell Hantz.
They also discuss whether Tony has the acting chops to have a career as an Academy Award-winning actor, which is what Trish and Jefra alluded to in the episode. They suggest some ideas of movies Tony could star in, and Rob asks listeners to share other ideas using the hashtag #tonymovies on Twitter. Vytas also talks about the best way to influence people, which is by making people see that a move is the best decision for them. Vytas says the way Spencer, Jeremiah, and Tasha went wrong is that they did not give Jefra a convincing reason to flip. They should have split apart and showed her that she wouldn't be on the bottom. Andrea thinks Jeremiah should have been the one to work with her and suggest a Final 3 deal to make her feel secure. Rob points out that Jeremiah was very sick when he got voted out of Survivor, so maybe that was why it seemed like he was checked out of the game.
Andrea loved the moment when Jeremiah confessed to being a fashion model, and Vytas loved googling "Jeremiah Wood model," which he did immediately after Jeremiah's plug on the episode. However, the official opinion of Miss Survivor is that Jay Byars is still the king of Google Image modeling search results. Vytas says he does think there are some preconceived notions about fashion models so he understands why Jeremiah kept that quiet earlier in the game. Andrea also says she loves Spencer, and Vytas says he has been playing chess online with Spencer almost daily. Vytas and Andrea predict that LJ and Morgan will be the top candidates for Mr. and Miss Survivor 2015.
Vytas and Andrea take questions from the RHAP listeners and discuss a variety of topics, including: whether or not Tony is slimy, Tony's running into the woods, how Vytas pronounces Aras, yoga, Vytas' relationship with Katie Collins, Vytas' Survivor fandom compared to his brother Aras, balance Immunity challenges, the culture of "big moves" on Survivor, jury expressions and influence at tribal council, Trish's chances to win the game, and whom Vytas would've liked to sit with in the Final 3 of Blood vs. Water.
After his interview with Vytas and Andrea, Rob shares a fun clip from baseball announcer Vin Scully talking about Cole Hamel's first date with Heidi Strobel. Vin calls Heidi "G.U." (Geographically Unacceptable). Rob does an impression of Vin Scully hosting Survivor.
Survivor Voicemails with Eliza Orlins (Starts at 1:19:35)
Rob welcomes Eliza Back to the podcast to take a number of your questions about Survivor Cagayan.  Before we get to voicemails, Rob asks Eliza to describe her feelings about Tony, Trish, Sarah, Spencer, Jefra and Woo.  Eliza has a lot of enthusiasm for the show, and says that even if she hates someone, she LOVES to hate them. She has done a turn-around on Tony and Trish, and she also really likes Woo. She compares Spencer to Todd Herzog, but was not impressed with Jefra. Eliza answers e-mails about a number of topics including why the reward challenges may have become less interesting, why nobody noticed a camera filming Tony in the spy shack, where Chris Daughtery stands in the rankings of Survivor winners, the criteria for getting into the Wine and Cheese Alliance, a season of Survivor Quitters vs. Challenge Throwers, social media spoilers, and whether Eliza would rather defend Tony or King Joffrey in court.
It's a jam packed edition of RHAP that you won't want to miss!
As recapped by: @RHAPrecapper 
Subscription Options for Rob Has a Podcast:
Watch This Week's Survivor Know-It-Alls:
Hear Rob's Exit Interview with Jeremiah Wood: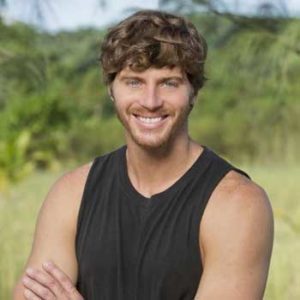 Click for Rob's interview with Jeremiah.
Follow the #TonyMovies Hashtag on Twitter: