Rob Cesternino hosts the latest Survivor Cagayan exit interview with the player who got voted off of Survivor 28 this week: Jeremiah Wood.  Jeremiah, the North Carolina fashion model became the fourth member of the Survivor 2014 jury.  After being voted out, Jeremiah speaks with Rob to talk about his time on the CBS Reality series.
In this interview, Rob asks Jeremiah the following questions and more:
Had Spencer told Jeremiah that he was going to give him the hidden immunity idol at the last tribal council?
Did Tony's fakeout at tribal council change what Spencer was thinking at all?
Why didn't Jeremiah try to push back and sell Jefra on voting with his group more after she said she was out?
Why didn't Jeremiah expose Jefra to Tony about how she was planning to vote with them against Tony?
Did the Brice vote negatively impact Jeremiah's game after he considered voting against Alexis with Brice and Morgan?
How close was Jeremiah with Spencer and Tasha?  Was he closer with one of the two than the other?
Did Jeremiah ever confront Tony about when Tony gave him a fake idol clue to try and get him voted out?
Jeremiah revealed that he was a fashion model in this week's episode… why did he feel like he needed to hide this and what did he tell people his job was originally?
Did anybody else search for the idol that Tony found during this week's episode.
How sick did Jeremiah get after the game at Ponderosa?
Be sure to join us later when we meet up with Miss Survivor, Andrea Boehlke and interview Vytas Baskauskas.  Plus, Rob goes over your voicemails with Eliza Orlins.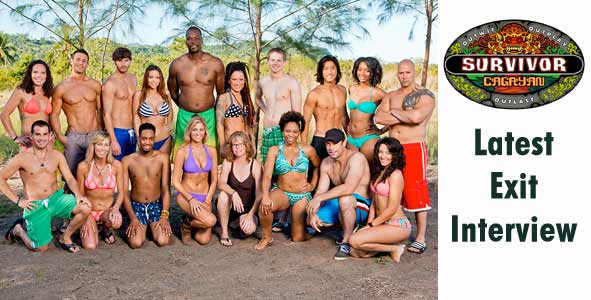 Subscription Options for Rob Has a Podcast:
Watch This Week's Survivor Know-It-Alls: