Big Brother Canada's Jordan Parhar and the Live Feed Correspondents (Alex Kidwell, Taran Armstrong and Brent Wolgamott) catch you up on the happenings from Big Brother OTT LIVE!
Jordan is joined by The LFC (Alex Kidwell, Brent Wolgamott and Taran Armstrong) to provide a weekend update as to what's happening in the Big Brother Over The Top House. After Alex's discusses how BBOTT is similar to fantasy football they get into:
Danielle's decision to shift her target this week
Which houseguest has been rising in the polls to be America's Nominee
Justin and Whitney's growing relationship
Whether Jason still has a shot to win
And much more!
Join us LIVE this Wednesday at 9PM Pacific / Midnight Eastern as we recap the Week 5 eviction!
CBS All Access Big Brother OTT Schedule
(click image for larger view)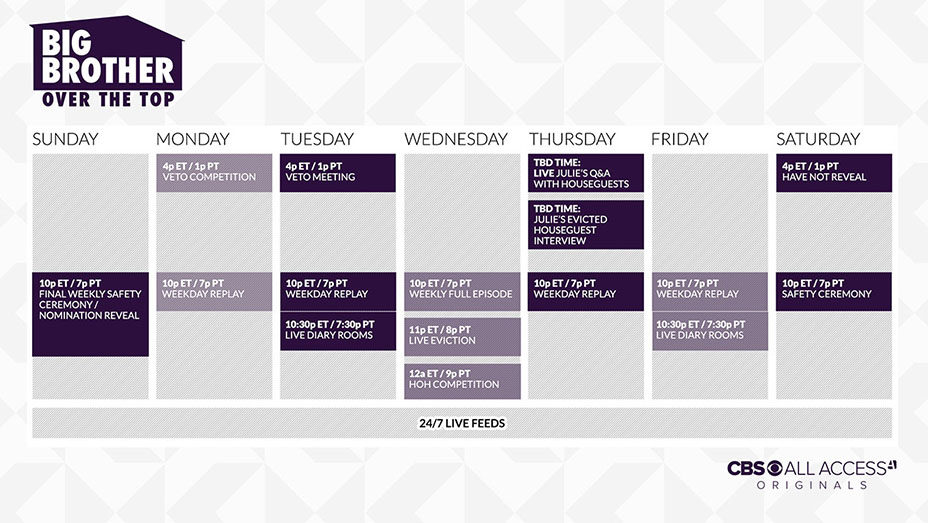 How to Help Support RHAP