MTV The Challenge RHAPup | 7 Year Anniversary
It was 7 years ago today that Brian Cohen and Ali Lasher started talking about MTV's The Challenge.  Join them as they celebrate this incredible milestone!
Brian and Ali will be back after every episode to RHAP it all up for you! For more Challenge updates, be sure to follow @CohenBrian_ and @lashtweets on Twitter.
Do you have feedback questions that you want to ask our expert hosts? Each week you can submit questions to our Challenge RHAPup team using this link: The Challenge Feedback Questions
For more coverage of The Challenge, check out the following:
Challenge Season 36 Preview Podcast
MTV The Challenge RHAPup | Double Agents Premiere Recap
MTV The Challenge RHAPup | Double Agents Episode 2 Recap
MTV The Challenge RHAPup | Double Agents Episode 3 Recap
MTV The Challenge RHAPup | Double Agents Episode 4 Recap
MTV The Challenge RHAPup | Double Agents Episode 5 Recap
MTV The Challenge RHAPup | Double Agents Episode 6 Recap
MTV The Challenge RHAPup | Double Agents Episode 7 Recap
MTV The Challenge RHAPup | Double Agents Episode 8 Recap
MTV The Challenge RHAPup | Double Agents Episode 9 Recap
MTV The Challenge RHAPup | Double Agents Episode 10 Recap
MTV The Challenge RHAPup | Double Agents Episode 11 Recap
MTV The Challenge RHAPup | Double Agents Episode 12 Recap
MTV The Challenge RHAPup | Double Agents Episode 13 Recap
MTV The Challenge RHAPup | Double Agents Episode 14 Recap
MTV The Challenge RHAPup | Double Agents Episode 15 Recap
MTV The Challenge RHAPup | Double Agents Episode 16 Recap
MTV The Challenge RHAPup | Double Agents Episode 17 Recap
MTV The Challenge RHAPup | Double Agents Episode 18 Recap
MTV The Challenge RHAPup | Double Agents Finale Episode 19 Recap
MTV The Challenge RHAPup | Double Agents Reunion & All-Stars Recap
MTV The Challenge RHAPup | Part 2 Double Agents Reunion & All-Stars Recap
MTV The Challenge RHAPup | All-Stars Episode 7 Recap
MTV The Challenge RHAPup | All-Stars Episode 8 Recap
MTV The Challenge RHAPup | All-Stars Episode 9 FINALE Recap
MTV The Challenge RHAPup | All-Stars Episode 10 Reunion Recap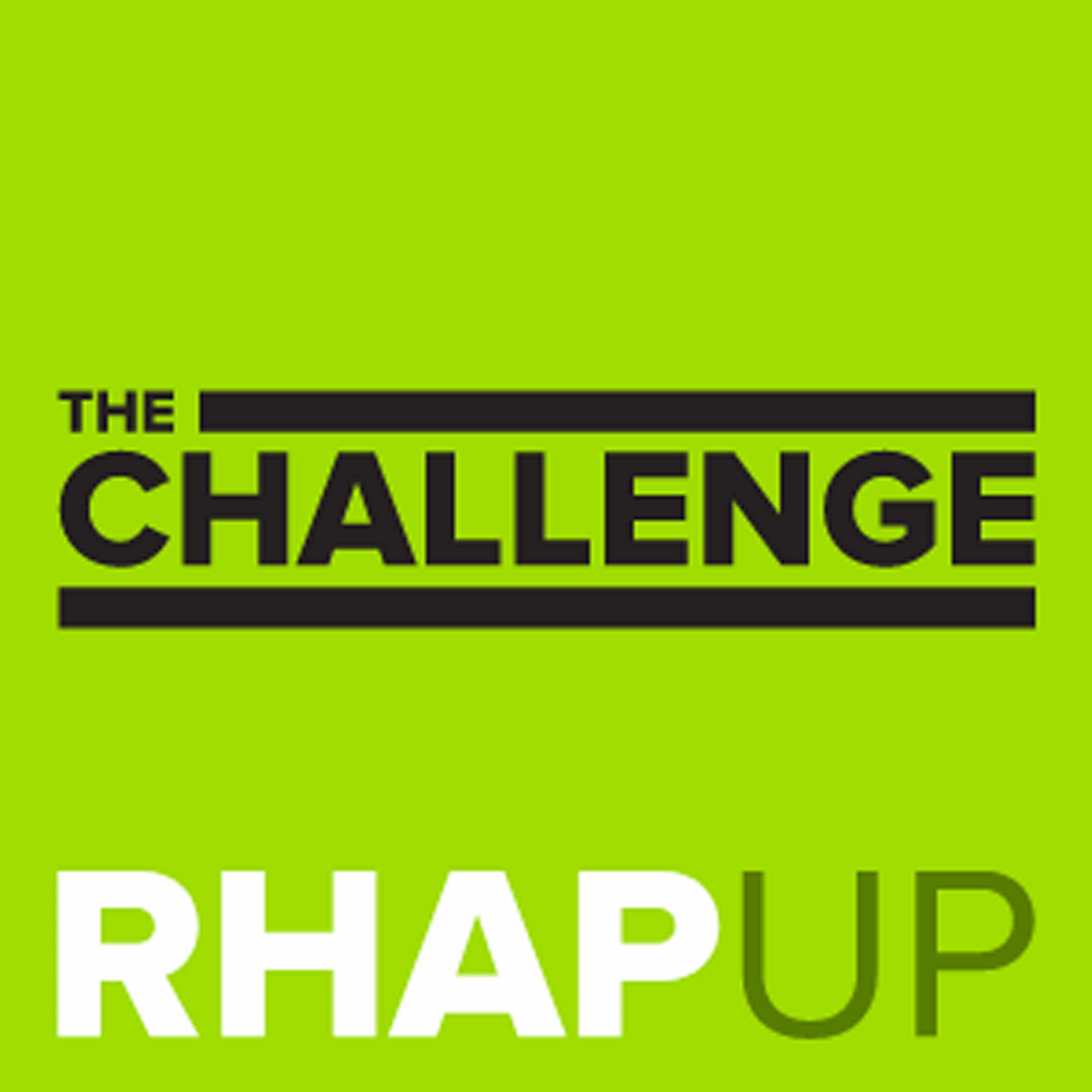 The Challenge RHAP-up | Rob has a Podcast
Challenge Recaps from MTV Experts Brian Cohen and Ali Lasher
Recaps of the Challenge MTV and Challenge CBS Reality Series