Watch the Show on YouTube     –     SUBSCRIBE on YouTube     –      RSVP for the LIVE Event
LIVE at 9:00 pm ET / 6:00 pm PT, Rob Cesternino, "The Tabulator" Curt Clark and our reigning Miss Survivor, Andrea Boehlke, count down the Top 3 Mr. Survivor Finalists.
Join us LIVE to ask you questions on the show.
Subscription Options for Rob Has a Podcast:
Get Ready for Survivor 30 with the FREE Borneo Chapter of "Evolution of Strategy"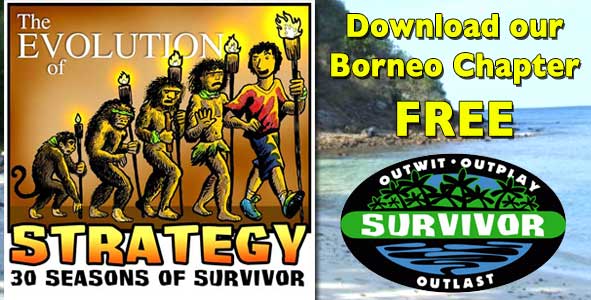 We're commemorating 30 Seasons of Survivor this year our 3-part audiobook presentation of "The Evolution of Survivor".  I'm re-watching each season of the show with entertainment journalist, Josh Wigler, to discuss how the game's strategy changed from season to season.
You can listen to the nearly 6-hour first chapter all about Survivor Borneo for FREE at EvolutionOfSurvivor.com

Buy this on Selz
Selz powering ecommerce websites