Matt Liguori ranks the houseguests each week with a new guest in RHAP's Big Brother Canada Power Rankings. This week Matt is joined by returning ranker, Big Brother Canada 3's Pili Nemer!
Notes:
Power Rankings will contain information from the live feeds. If you are only watching Big Brother Canada 6 episodes and consider information from the feeds to be spoilers, come back after watching the eviction episodes!).
If reading on a cell phone, rotate your device horizontally to read the rankings side-by-side. However, this may not work for some devices with smaller screens.
Big Brother Canada 6 Power Rankings—Week 8
Well, we're still going here. Not the most thrilling week, nor will next week be. But we do need to find a winner through all of this, and although there's zero strategy left to keep an eye on, there's still players that need ranking! The triple did exactly what the triple does… knock out an entire side of the house which could've potentially made things interesting in this final 5. If Olivia or Johnny stayed in the house and one of the trio left, we'd have been in for a much more interesting week here. Alas, this is the five we've got, I'm hoping we get a good result.
I'm joined this week by a guest who is returning to the rankings after a few weeks away (first two-time guest in a season!), from BBCAN3, Pili Nemer! Pili joined me during week one to rank the players, back when Jesse and Andrew and Veronica and Hamza were in the house (ages ago). Follow us on twitter @Pili_Nemer and @mattliguori, tweet us to let us know what you think and/or leave a comment below!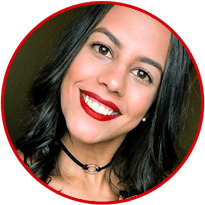 Pili
---

1. Kaela


7

Far and away, Kaela is the top contender to win this game. The top priority in the game from this point is comps, and Kaela is out here nearly breaking records. Kaela knows her days and game stats just as well as anybody else in there. Her jury management is what sticks out as her only major roadblock. If she gets to the final 2 and loses the jury vote, she'll never forgive herself for that goodbye message to Ryan.

 1. Kaela
She's playing a really good strategic game. She got in a showmance and "used" him as a shield.
---

2. Derek


1

As clear as Kaela is #1 to me, Derek is the clear #2. His ability to win comps is just as good as hers, proved by the fact that they're now tied in comp wins (a stat he isn't too pleased about). Derek doesn't seem to think Kaela would cut him… and I don't think he'd cut her, so Derek may be in for a rude awakening next week if he doesn't win the final HoH.

 2. Paras
Her social game is great. She's been the reason behind a lot of evictees.
---

3. Will


2

Will gets the #3 spot simply because he's off the block. The trio kept the showmance in the house and have essentially handed them the game. They wanted to rely on their unwarranted confidence that they would beat Daela in a competition, and as we know, they failed again. And that final 5 veto throw? Unforgivable. Will still has a small shot to win this whole thing because he still has a few ways of getting to that final 2, but it's pretty unlikely he'll get there on his own accord.

 3. Maddy
She is very strong mentally. She's come close to a few comps, but I would've liked to see her take one down and see what she would have done.
---

4. Paras


2

Paras's chances at winning a jury vote have really diminished. At this point, the only person I think she would have a chance against is Will. Derek and Kaela's games are way more respected than Paras', and despite the fact that she positioned herself well all season, she doesn't have the relationships with jury members to get them to vouch for her. When the jury gets home and looks back, I think they'll have more appreciation for what Paras was doing, but in terms of handing her the win… it seems unlikely.

4. Derek
Comp beast. He was clueless about Big Brother. Kaela has been in his ear the whole season, but they've worked great together.
---

Seems like Maddy's time has come. Maddy spent weeks avoiding the Ali/Olivia problem instead of making bolder attempts at fixing that sinkhole. This week, she's been blinded by Paras and Will's unjust berating of her that she felt too bad to try to get Paras evicted instead of her. Truthfully, I think Maddy is perfectly happy with a 5th place finish. She wanted to make jury, she wanted to make a deep run and get a full experience, and if she feels fulfilled after these 60 days inside the house, I'm happy for her.

 5. Will

I don't understand Will's game. I can't see the jury voting for him.