Bachelor | Season 25 Premiere Episode RHAPup
Amy (@RHAPRecapper) and Haley (@hstrong_) are back once again to RHAPup all of the premiere craziness – from limo entrances to the first impression rose!
Strap in and get ready for an all-new season of the Bachelor. This season's eligible bachelor is Matt James, friend of former Bachelorette contestant, Tyler Cameron. Love is in the air in Pennsylvania as Matt and his 32 women begin their journey together. Similar to Clare's Tayshia's season, Matt and his ladies leaves the confines of the classic Bachelor Mansion behind to head east.
In this podcast, they talk about:
the new setting at Nemacolin
first impressions of Matt James as the lead
the video packages shown of some of the women including Alicia, Sarah, and Abigail.
the good and the bad of the limo entrances, including Alicia's ballet dancing, Katie's vibrator, Khaylah's pick-up truck, MJ's pizza car, Kit's Bentey, and Victoria's crowns
Matt's opening prayer before the toast
Abigail's first impression rose
Matt's conversations with the women at the cocktail party and the mini-dates
the preview, including more women showing up later in the season
listener questions and more!
Are there any girls that aren't here for the right reasons? Who is standing out to you after night one? Share all of your Bachelor thoughts with us on Twitter by tagging Reality TV RHAPups @rhapups and using the hashtag #RHAP!
The current Draft Scores after night one are: Amy takes an early lead after week 1 with 26 points, Mari has 22, Haley has 14, and the listeners have 1 point with the potential for more on their team. Follow Scorekeeper George on Twitter (@GeorgeCTV) for full draft point details.
In case you missed it, Amy, Haley, and Mari drafted their Bachelor dream teams. Check below to see how their teams are doing each week:
Mari's Team 
1. Bri (communications manager, 24)
2. Serena P (publicist, 22)
3. Sarah (broadcast journalist, 24)
4. Anna (copywriter, 24)
5. Khaylah (healthcare advocate, 28)
6. Jessenia (social media marketer, 27)
7. Mari (marketing director, 24)
8. Marylynn (event coordinator, 28)
9. Serena C (flight attendant, 24)
10. Kimberly (airline recruiter, 28)
Haley's Team 
1. Chelsea (runway model, 28)
2. Rachael (graphic designer, 24)
3. MJ (hair stylist, 23)
4. Illeana (health food developer, 25)
5. Lauren (corporate attorney, 29)
6. Saneh (IT consultant, 25)
7. Victoria (queen, 27)
8. Katie (bank marketing manager, 29)
9. Corrinne (marketing manager, 22)
10. Carolyn (journalist, 30)
Amy's Team 
1. Abigail (client financial manager, 25)
2. Alicia (professional ballerina, 24)
3. Casandra (social worker, 25)
4. Magi (pharmacist, 32)
5. Kristin (attorney, 27)
6. Pieper (graduate student, 23)
7. Kit (fashion entrepreneur, 21)
8. Kaili (hostess, 26)
9. Amber (nursing student, 30)
10. Alana (photographer, 23)
Listeners' Team
1. Emani (realtor, 25)
2. Sydney (marketing specialist, 28)
3. Any contestant not in official bios who may show up later
Will you accept more Bachelor Nation coverage?
Bachelor | Season 25 Cast Preview and Preseason Draft
Bachelorette | Season 16 Episodes 12 and 13 FINALE RHAPup | Shannon Guss
Bachelorette | Season 16 Episodes 10 and 11 RHAPup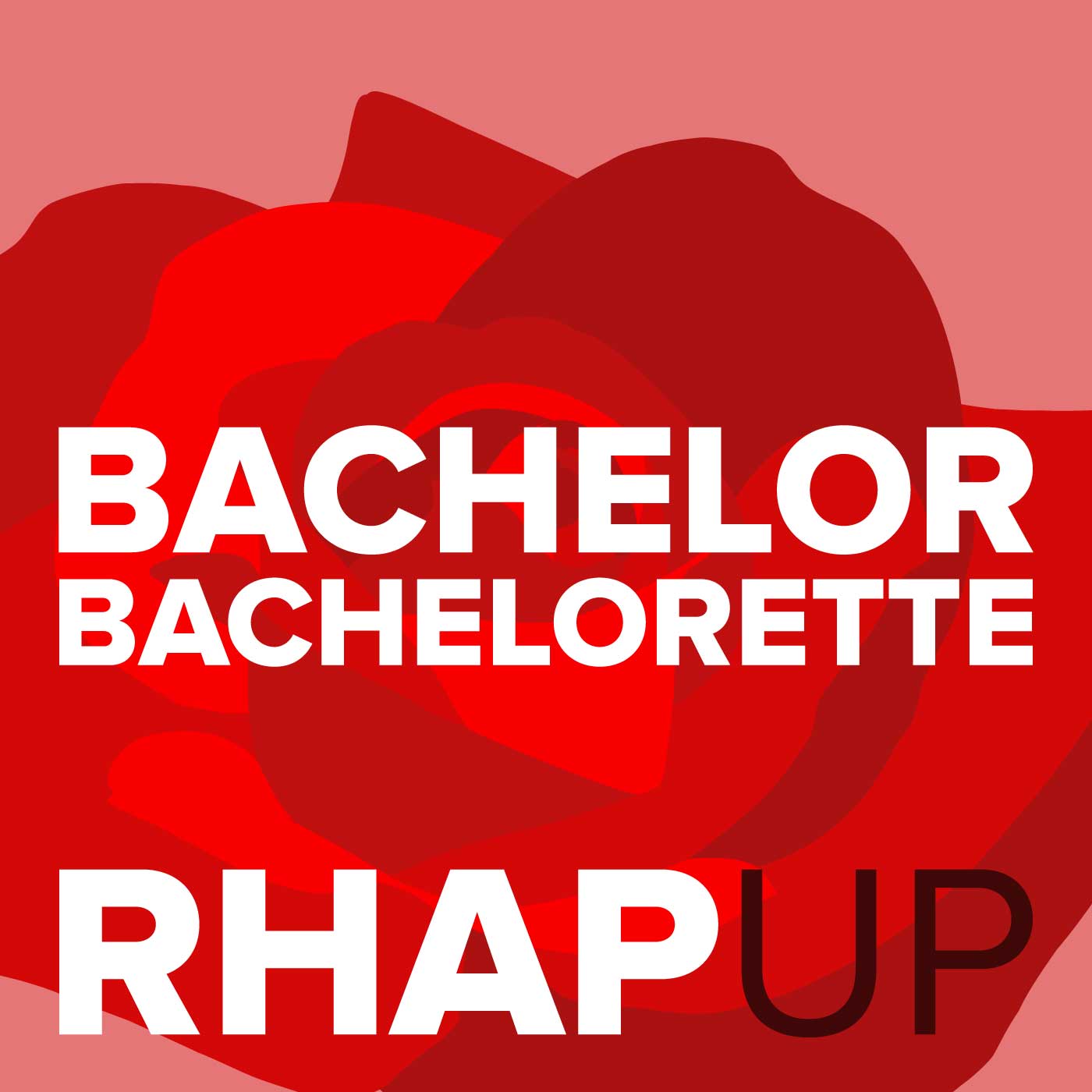 Bachelor RHAPups Podcast: A Reality TV RHAPups Podcast
Bachelor and Bachelorette Experts, Amy & Haley Strong
The Bachelorette, The Bachelor & Bachelor in Paradise recaps and reviews on the Bachelor RHAP-up show.