This week on the Challenge we had the final chapter of a Challenge legend, a "looks much easier than it is" challenge, a new mastermind emerge and an elimination that would make Betty Crocker proud. Brian (@busdriversroute) and Ali (@lashtweets) covered it all!
They discussed the heartfelt goodbye to Diem and everything that CT went through. Plus they debated if this was the worst elimination ever, whether Sarah's game play can hold up long term and continued the conversation of whether Johnny and Averey should be feared in an elimination round.
We took plenty of questions from our great fans both from Facebook and Twitter so be sure to submit those all season long. Hear everything that Brian and Ali have to say about this season by subscribing at https://robhasawebsite.com/challengeitunes so you don't miss a single episode.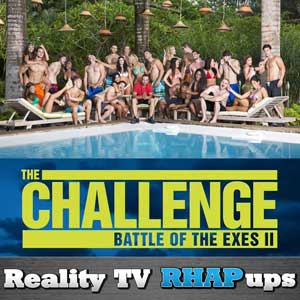 Click to subscribe to The Challenge RHAP-ups[/caption]