Brian Cohen (@busdriversroute) and Ali Lasher (@lashtweets) are back at it to recap the latest episode of MTV's The Challenge.
On the latest edition of The Challenge Free Agents RHAP-up Brian (@busdriversroute) and Ali (@lashtweets) discuss the events of the 11th episode of the season. We saw two eliminations this week and the beginning of the final so there was definitely a lot to cover.
Brian and Ali discuss all the major storylines from this episode including:
Their reactions to CT's and Laurel's elimination round wins over Leroy and Cara
The Challengers' celebration over making it to the location change part of the game
Whether their new home should be described as "adorable"
Why the Challengers were so shocked when they arrived at the draw that there was another draw
If they liked that all four contestants would be participating in a two-way draw and what alternatives they would have preferred
If they were satisfied with the final elimination round being decided by a puzzle
The fallout from Theresa and CT being sent home
Their thoughts on if MTV could make a volcano explode
If they like the format of the final with each man and woman working together at various points
If they are satisfied with this as the final 6
Their guesses as to whether Zach has actually been dead this whole time
Plus they play a fun game with Ali asking Brian his guesses about what some old school vets like Abram and Katie Doyle are up to nowadays. The answers are quite surprising.
There was a whole lot to cover from this episode and Brian and Ali discussed it all. Be sure to also check out Brian's interview with Theresa to get her thoughts on what went wrong in the final puzzle and all of the major events of this season.
Be sure to subscribe to The Challenge only feed so you don't miss an episode at robhasawebsite.com/challengeitunes. And check back next week as Brian and Ali discuss everything from the finale and reunion.
Subscribe to Reality TV RHAP-ups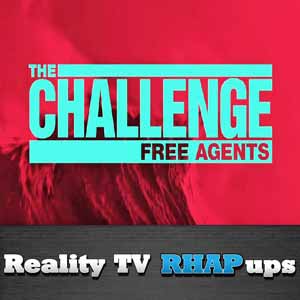 Click to Subscribe to
The Challenge
RHAP-up Podcast[/caption]