This week on The Challenge we had a swim endurance challenge, a new low for liquid consumption, an all time rivalry coming to a head and an elimination performance years in the making. Brian (@busdriversroute) and Ali (@lashtweets) broke it all down.
They discussed whether this was the right time for Wes and Theresa to make a big move in the game. Plus they discussed where Zach's allegiances lie now and how the game will shake out. They even talked about the aftershow and the feud between Nany and Theresa.
We took plenty of questions from our great fans both from Facebook and Twitter so be sure to submit those all season long. Hear everything that Brian and Ali have to say about this season by subscribing at https://robhasawebsite.com/challengeitunes so you don't miss a single episode.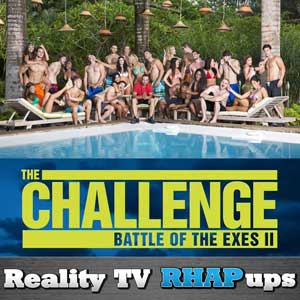 Click to subscribe to The Challenge RHAP-ups[/caption]