Rob Cesternino once again speaks with the latest player voted out of Survivor San Juan Del Sur.  This week, Rob speaks with the first member of the San Juan Del Sur jury, Josh Canfield
Exit Interview with Josh Canfield, who got voted out on Survivor San Juan Del Sur in Episode 8 on November 12, 2014
Rob asks Josh a number of questions including:
Did Josh know that Jon and Jaclyn had flipped back the Jeremy side by the time they went to tribal council last night?
How frustrating is it that Julie's quit last week saved Jeremy and inadvertently caused Josh to go out of the game?
Why didn't Josh do more to comfort Jaclyn from some of the more unsavory elements in Josh's alliance?
Why did Josh push so hard to redeem the debt he felt like he was owed by Baylor?
What exactly was Josh doing in the first tribal council when he cast his vote for Baylor?
Did Josh and Reed ever consider throwing the last pre-merge challenge to vote out Jeremy?
In hindsight, was it a mistake to vote out John Rocker and keep around Jaclyn and Missy who were votes that went against him last night?
Was it harder or easier for Josh to play the game after being on the same tribe as Reed?
What was Josh's reaction to coming to a new tribe and learning they didn't have any rice after the swap?
Join us later today when Rob speaks with the winner of Survivor Panama, Aras Baskauskas on our weekly Survivor recap podcast.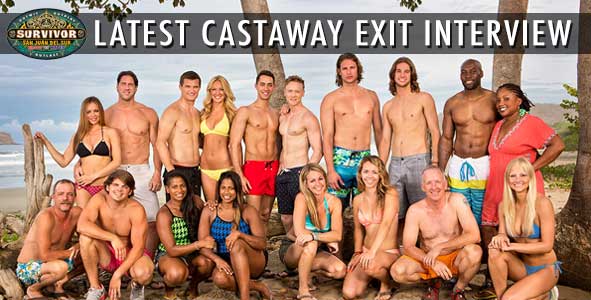 Survivor Know-It-Alls from 11/12/14
Watch the Show on YouTube     –      Listen to the Podcast
Subscription Options for Rob Has a Podcast: