After the latest episode of Survivor Caramoan, there was plenty to talk about. Rob Cesternino welcomes the winner of Survivor South Pacific, Sophie Clarke to the podcast to discuss all of this week's fireworks.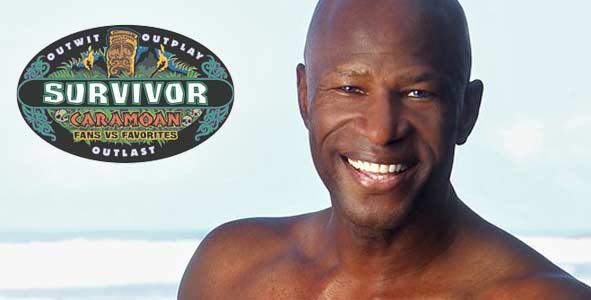 Sophie was not particularly impressed with Malcolm Freberg's maneuver on Wednesday night. Sophie felt like Malcolm just made a move to be explosive on television. Through ten weeks of Survivor Caramoan, Sophie has not been impressed with Malcolm's game at all.
Rob and Sophie discussed the eviction of Phillip Sheppard and what he potentially could have done differently. Rob and Sophie debate whether Phillip should have told the group that he was going to casting his votes for Sherri this week and what could have happened. Sophie suspects that Malcolm could have then given the hidden immunity idol to Sherri.
Rob asked Sophie about the differences in the games of her Survivor South Pacific castmates, Dawn Meehan and John Cochran. Sophie has been impressed with the gameplay of both of these players. Sophie thinks that Cochran is playing a better game this time around because he seems much more secure in himself. Sophie also reports that Dawn never lost her retainer during Survivor South Pacific. Sophie believes that Dawn is in a bad position to possibly win the game because she has betrayed the confidence of so many people in the game.
Show Links:
AudiblePodcast.com/RHAP – Get a FREE Audiobook download when you subscribe to Audible.
Subscribe to Rob Has a Podcast: https://robhasawebsite.com/showfeeds
Catch up on Survivor Know-It-Alls: