Click to Subscribe or Give Ratings to the RHAP All Show Feed on iTunes[/caption]
On this week's episode of the Thursday edition of Rob Has a Podcast, Rob has a jam packed show featuring Marty Piombo from Survivor Nicaragua, Jordan Kalish with "This Week in Survivor History" and Alex Forstenhausler to answer your voicemails and listen to the Survivors on social media.
Marty Piombo Interview
Rob welcomes Marty back to the show for the fourth time.  Rob starts of by asking Marty to compare Lindey's exit in Survivor 28 to the debacle with Naonka and Purple Kelly from Survivor Nicaragua.  Marty does not appreciate people quitting the game and doesn't understand why Lindsey would leave.  Rob wonders what Lindsey must have said to make Jeff come on out in the middle of the night to remove her from the game.
Rob asks Marty to elaborate on the tense relationship he had with Jane during Survivor Nicaragua and how that compared to the feud between Trish and Lindsey in the game.  Marty said that most of his arguments came up at tribal council and most of the time spent at camp life was actually pretty civil.
Looking ahead to the merge, Rob asks Marty to discuss how a player can tell whether the tribe swap is going to hold or if the original tribe formation is going to be the dominant alliance after the merge.  Marty says that the players need to play the game by ear and feel out what is going to happen next.
Rob and Marty end up discussing the strategies used by Tony on this week's episode to set up Jeremiah and come clean to his tribe about his lying.  Rob thinks that Tony's game lack subtlety and that he doesn't think he could ever win the game playing the way he has.  Marty thinks that many of Tony's mistakes are typical of first time players.  Rob thinks Tony would be a great pick to be an all-star but thinks he would be exposed now that other players have seen his game.
Marty is also a big fan of Spencer and Rob reads to Marty from Spencer's bio where Spencer says he would not only play like Marty but he also detests Jane.
Rob and Marty discuss a number of questions raised by the listeners of Rob Has a Podcast including:
What are the differences between Cliff Robinson and Jimmy Johnson?
Which player is dumber than a bag of hammers?
How would Marty have dealt with J'Tia?
Did Tony intentionally shout out "Top 5, Baby!"
Does it matter to Marty when a quitter quits the game?
Listen to Marty's Previous Appearances on Rob Has a Podcast
This Week in Survivor History
Jordan Kalish returns to the podcast this week to discuss the HUGE Moments from This Week in Survivor History.  Jordan tells us about the time Jerri got voted out in Survivor Australia, When Jenna & Heidi got naked in Survivor: The Amazon and when Tyson flipped his vote in Survivor: Heroes vs Villains
Read All of Jordan's moments highlighted in the Full Article
This Week in Survivor History
Alex Forstenhausler (@Aforstenhausler) joins Rob Cesternino to listen to your voicemails.  This week the callers ask a number of questions including:
Was Trish really the instigator in Lindsey quitting the game?
When will the player find out about the rules for the Tyler Perry idol?
Will the post-merge game become boring?
Can Sarah lie enough to win the game?
Is it time to re-think the rule about not dating Survivors that don't make the merge?
Plus, Rob and Alex review the latest tweets from all the Survivors from Wednesday night.
Get 2 Weeks Free of Hulu Plus at HuluPlus.com/Rob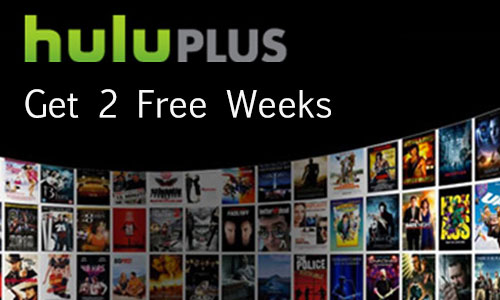 Subscription Options for Rob Has a Podcast:
Hear This Week's Exit Interviews: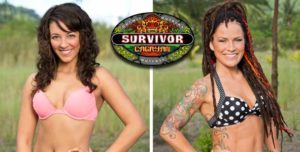 Exit Interviews with Alexis and Lindsey – Rob's Exit Interview with Alexis Maxwell and Lindsey Ogle from 3/27/14
Watch This Week's Survivor Know-It-Alls:
Show Links:
The 10 Best Strategic Moves Ever Made on Survivor – Josh Wigler's Survivor feature on Vulture